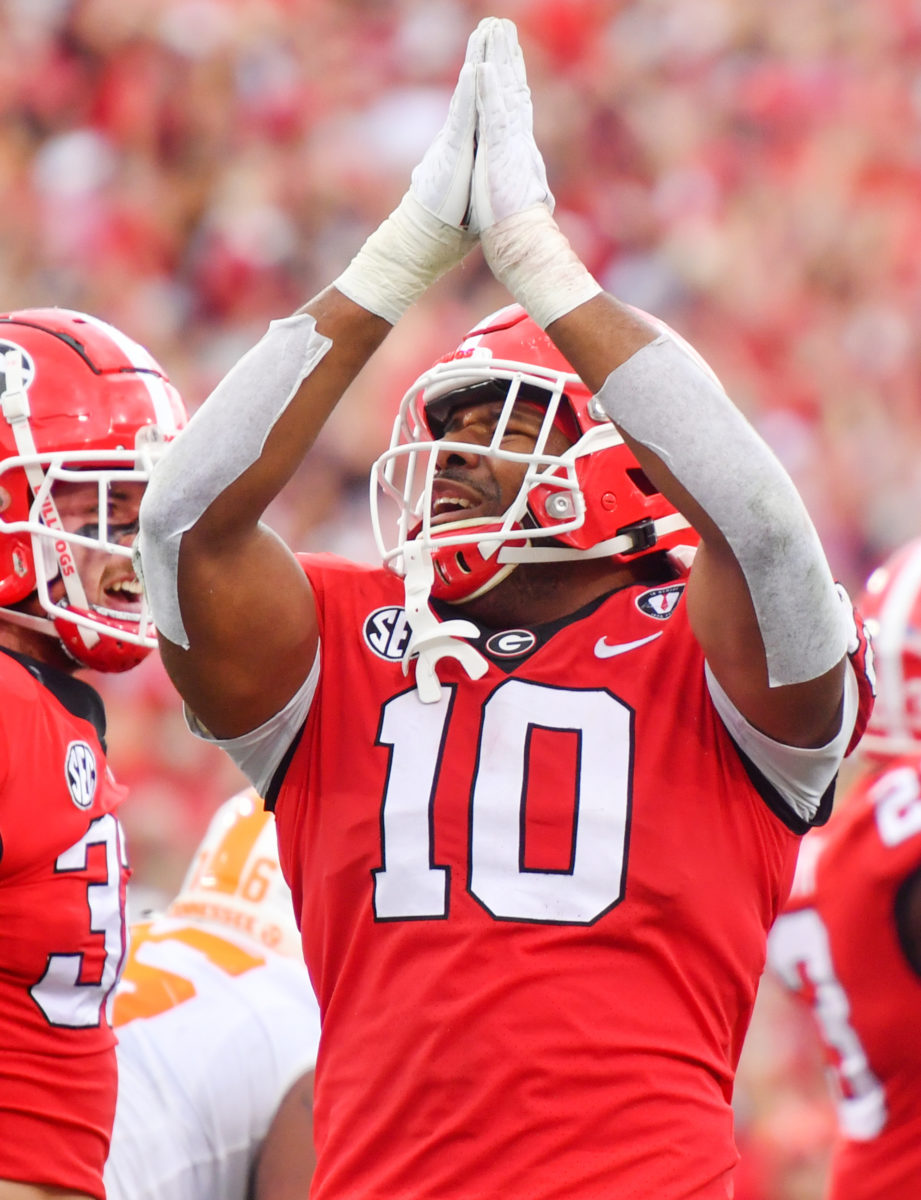 1 – Make Rogers Uncomfortable – When Mississippi State came to Athens in 2020, then freshman Will Rogers was terrific. It was easy to see then that two years down the road, Georgia would have its hands full in Starkville with a veteran Mississippi State gunslinger. Rogers has emerged as one of the best quarterbacks in the country and is a record setter in Starkville. Mississippi State can protect him and run the ball behind an excellent offensive line, making Rogers even more dangerous. If Georgia is going to win, the Bulldogs must bring the pressure, while keeping containment and not over pursuing. If Rogers has time, combined with a good ground game and Mike Leach's play-calling, these MSU Maroon Bulldogs have one of the SEC's most dangerous offenses.
2 – At Least Push the Turnovers – Turnovers have been the bugaboo for Georgia this season. A year ago, spurred by one of the great defenses in college football history, Georgia dominated in takeaways, lost yardage plays and turnover margin en route to the national championship. Stealing a couple of possessions from Leach, Rogers, running back Jo'quavious Marks and the high powered Mississippi State offense is essential to victory. Giving State extra possessions is a recipe for heartbreak.
3 – Physicality and Trenches – Mississippi State is always tough and physical in the trenches. This goes for both the offensive and defensive lines. It will be tough and tenacious. Can Georgia be the bully in the Bulldog battle of Uga and Bully? This isn't just a 60-pass a game Mississippi State offense. Mike Leach's team is tough in the trenches. MSU can run the football and match up up front with the SEC's heavyweights. It will be a brawl close to the center's snap on every play. Hey, it's the SEC.
4 – Be the Hunter – When the schedule came out, this game looked oh so dangerous for Georgia. First of all, Mississippi State is always dangerous. Especially a Mike Leach Mississippi State team. Plus Georgia is coming off emotional battles against Florida and Tennessee. When the Tennessee game evolved into one of the most high stakes regular season games of the playoff era in SEC annals, well that just played right into State's hands even more. If Georgia is on its heels with the crowd rocking in Starkville, it's trouble, big trouble for the reigning national champions. Georgia will get MSU's best shot. Will State get Georgia's?
5 – Kirby and the Pirate – These are two of the most famous coaches in college football. Kirby Smart is the perfect fit in Athens. He coached his beloved alma mater to the national championship a year ago, and has the Bulldogs in College Football Playoff contention again this season. Defense is his M.O. Mike Leach is famous for his air raid attack. It may be a contrarian of foundations, but both of these head coaches have the well-rounded attack in all three phrases. Connectivity and composure, two of Smart's cornerstones of success, must shine in a hostile environment.