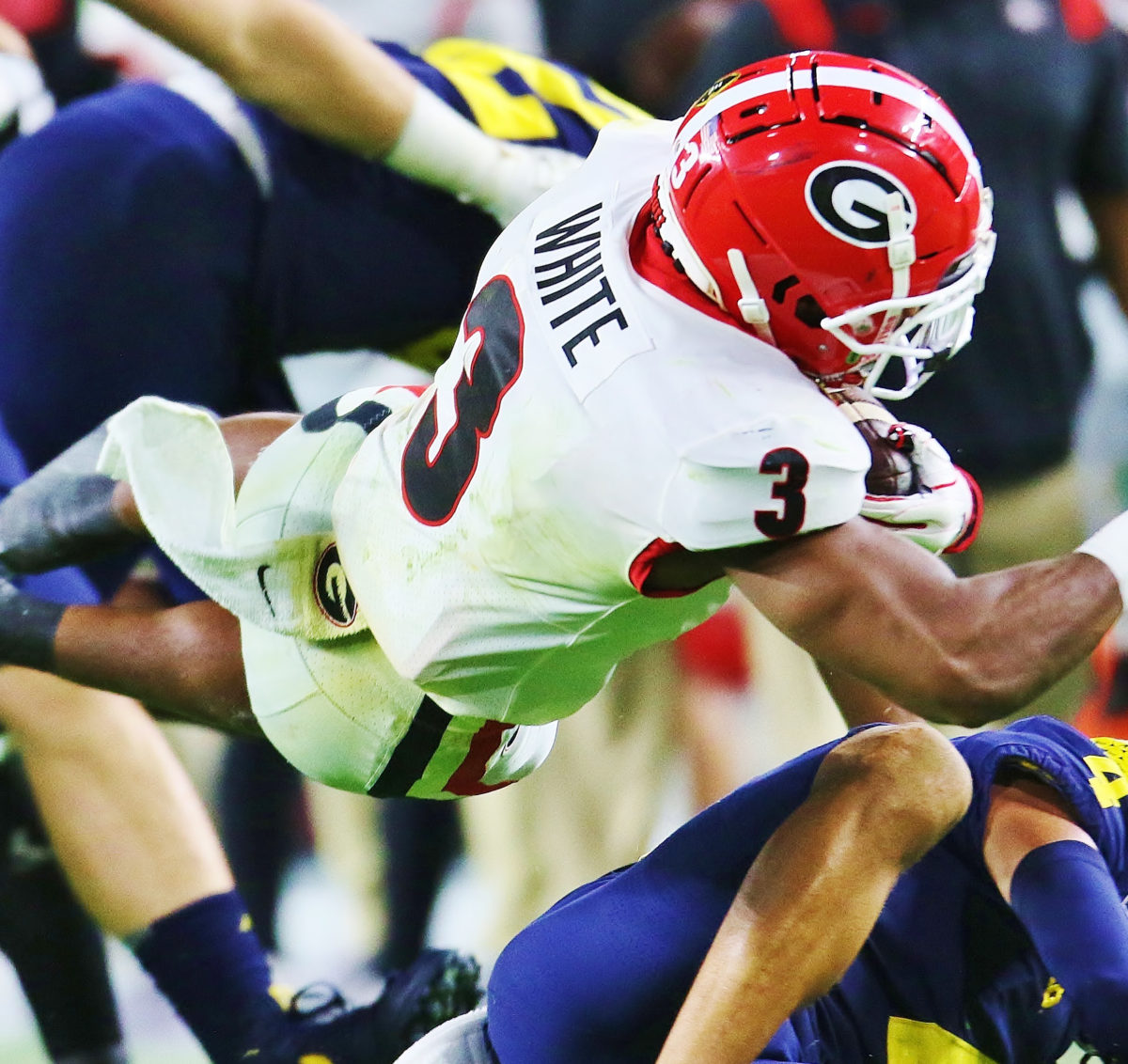 1
Turnovers – Georgia must win the turnover battle to win the game in Indianapolis and be crowned national champions. In the first meeting in Atlanta, an interception with the Dogs down 14 in the red zone cost Georgia points. Another interception was returned for a touchdown when Alabama broke it open to go up 38-17. At the end of the first half, with the game tied 17-17, Georgia didn't get on an Alabama fumble. The Tide scored, and then got a two-for-none by scoring on the opening drive of the second half. Alabama doesn't turn the football over, but Georgia must find a way to get one or two.
2
Run the Ball – Nick Saban baited and trapped Georgia into getting out of its game in Atlanta. The Bulldogs threw 48 passes in the loss in the SEC Championship Game. Throwing by design is a must to beat the Crimson Tide. Just like Georgia must win the turnover battle, it is essential to outperform Alabama in the rushing department. Georgia's RUN D must be at its best. Meanwhile, behind Matt Luke's offensive line, James Cook and Zamir White must get lathered up. The Dogs need to run for at least 4.5 yards per carry and hold Alabama to around 2.8 to emerge victorious.
3
Kicking Game – Jake Camarda must shine, Jack Podlesny must make his kicks, and the Bulldogs coverage and return units will have to be on top of their games. Alabama is lights out on special teams. But on these possession changes and wide swings in field position, Georgia needs to cash in and win on special teams. Sound play in the kicking game is essential to bringing home the crown.
4
Third and Manageable – Against Michigan, Georgia did a great job of staying out of third and long, especially when the Bulldogs grabbed control of the Orange Bowl in the first half. Not that you ever want to be behind the chains, but third and long against Alabama is a recipe for disaster. Establishing the run, throwing by design, utilizing the best players on the team, Georgia can't waste downs against Bama. To beat the Tide, you have to give yourself a realistic chance on third down. Third and three is doable, third and nine is trouble.
5
Capitalize –During Alabama's run against Georgia under Nick Saban's watch, the Crimson Tide has made the plays. There's a long list of painful situations where Georgia was on the doorstep, but couldn't finish. To beat Bama, you have to make the run, the catch, the tackle, the pass, the stop. You must get on the fumble, secure the interception, wrap up that ball carrier, make the field goal and down that punt inside the 10. Capitalize and the confidence mounts.