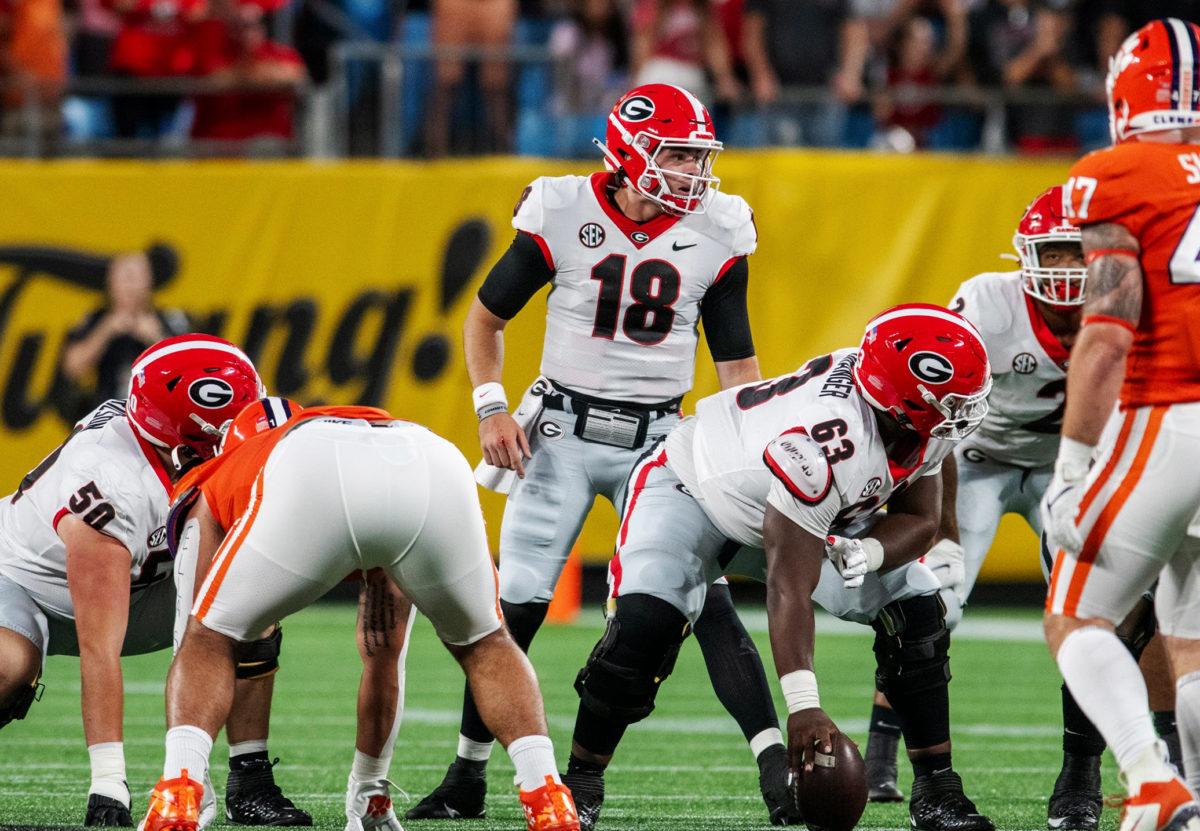 1
Bring It – With all the hype that went into the highly anticipated season opener against Clemson in Charlotte, the Bulldogs must turn it back up against the Blazers. The defending Conference-USA champion opened last Wednesday, September 1, with a 31-0 win over Jacksonville State. They've had a lot of extra time to get ready, and Bill Clark will have his Blazers ready. UAB has nothing to lose, and an opportunity to seize a signature victory over a Southeastern Conference blueblood. You know there are a lot of Blazers who are excellent players who didn't quite fit the parameters in terms of size and other measurables for SEC powerhouses. That leads to the proverbial chip on the shoulder.
2
Receiver Separation – UAB plays primarily man coverage and stacks the numbers against the run. The Blazers were seventh nationally in pass defense last season, and held Jacksonville State to 17 of 34 passing for 88 yards, 2.6 yards per attempt. Georgia's receivers will be challenged to get open. It's a must. The Bulldogs may lean on the run game, but will have to hit some strikes downfield to open things up. If not, this could be a grinder against a really good defense.
3
O-Line control – Those aforementioned numbers are a boost to UAB's run defense. Georgia's offensive line must get a push and get that ground game going. The Bulldogs have a superb stable of running backs who are hungry to carry the football. Matt Luke's offensive line will try and set the tone, and move the Blazers defensive line. It started with Clemson, and continues with UAB. It will continue next week with South Carolina. Georgia is facing a slew of talented, veteran defensive lines throughout the season.
4
Big play back end – Whether it's at wide receiver against the sticky Blazers coverage, a big play on a kickoff or punt return, or forcing a turnover to flip the field, Georgia's speed and athleticism must shine for the Bulldogs to emerge victorious. Those game-changing plays by stellar standouts like Mecole Hardman, Terry Godwin, Eric Stokes and Richard LeCounte have been a major part of the Bulldogs four straight top ten finishes under Kirby Smart's watch. Can that next wave emerge Saturday?
5
Bulldogs Pass Defense – It's a mostly new secondary for Georgia, and the Bulldogs will have to be at their best against a talented UAB passing attack. Senior signal caller Tyler Johnston III is skilled and experienced. He was superb against the Gamecocks from Jacksonville State, completing 17 of 21 throws for 320 yards and two touchdowns – an average of 15. 2 yards per attempt. It starts with a pass rush, and putting the heat on Johnston. Then the back end has to make the plays. Junior Trae Shropshire was Johnston's favorite target in the opener, hauling in five receptions for 128 yards and a 42-yard touchdown.