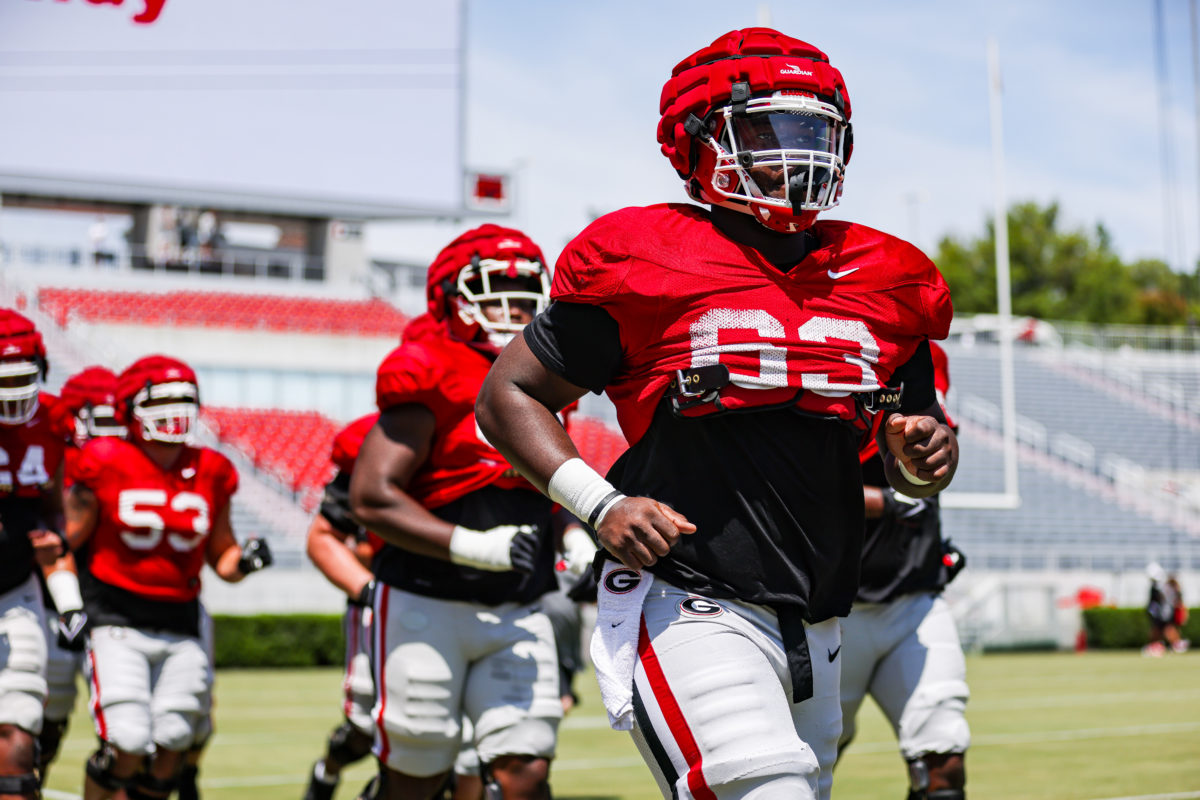 1 – O-Line – Both Georgia and Oregon have a great deal of confidence in the potential of their offensive lines. The Ducks return all five starters from last season's team that played for the PAC-12 championship. They are one of the best groups in college football. Georgia has three starters back with a lot of depth, size and talent. And a new coach. Stacy Searels takes over for Matt Luke, who succeeded Sam Pittman. That's a tremendous cast of O-Line coaches in the Kirby Smart era. Whichever unit has the best success against the opposing defensive front sets the tone for victory.
2 – RB Authority – Led by Kenny McIntosh, Kendall Milton and Daijun Edwards, Georgia's running backs must get the tough yards, especially in third-and-short. Zamir White and James Cook leave big shoes to fill, but these three veterans have all shown outstanding capabilities. Now they are in leading roles. Look for freshman Branson Robinson also to contribute, particularly after the unfortunate ACL injury of Andrew Paul. The offensive line, White and Cook took center stage on arguably the most important scoring drive in Georgia history, setting up the Stetson Bennett to Brock Bowers TD that put Georgia up 26-18 in the fourth quarter of the National Championship Game. Can these Dogs dictate with the run? Oregon middle linebacker Noah Sewell is one of the best in the game, and he will be on patrol behind a big, veteran defensive line.
3 – Containment – In the 21st century, "The Quack Attack" has consistently been one of college football's most explosive offenses. Dan Lanning has a defensive background, but you can bet, with that offensive line, and Oregon's big play, high powered tradition, the former Georgia D-Coordinator will employ the wise "if it ain't broke, don't fix it" philosophy. Bo Nix at quarterback is another factor. He's an excellent athlete with big play ability. The former Auburn signal caller knows what he'll be facing across the line of scrimmage. Setting the edge, keeping containment, not giving up the big play, that's essential against Oregon. As is getting some negative yardage plays to put the Ducks "behind the chains."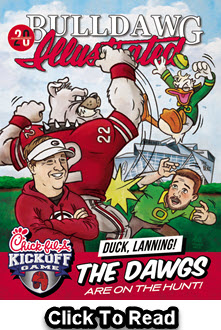 4 – Kicking Game – In season-openers and bowl games, special teams performances are quite revealing. Who put in the work, who made it a priority? In the Smart era, special teams have become a strength and often a weapon. Jack Podlesny is back for a third season as the Bulldogs starting place-kicker, coming through with stellar campaigns and clutch postseason kicks in 2020 and 2021. Perhaps the biggest shows for the Bulldogs to fill are those of All-American punter and kickoff ace Jake Camarda, a fourth-round NFL pick. Australian born Brett Thorson will likely take the reins. Kearis Jackson is back as the lead punt returner and McIntosh has been excellent on kickoff returns. Watch the fake!!! Lanning may just have something up his sleeve for his old boss. Oregon also returns an excellent kicker. Charlotte, N.C. native Camden Lewis was second team All-PAC 12 a year ago. Australian Tom Snee was one of the PAC 12's best punters a year ago, but he has stepped away from the sport. So the Ducks will be breaking in a new one for the season opener.
5 – Emotion and Mojo – There will be a partial Georgia crowd, hungry to cheer on the beloved reigning national champions. Can the Bulldogs both feed off and manage those emotions? Smart's teams have done a tremendous job of both, maximizing a symbiotic relationship with the passionate fan base, fueling one another. Lanning, like Smart, will be preaching all business. The Bulldogs also need some good mojo in Mercedes Benz. For longtime Bulldog fans, there was a lot of relief that Georgia's two College Football Playoff game victories last season were played in Miami and Indianapolis. Not New Orleans and Atlanta. A lot of heartbreak in those two cities. The Bulldogs need to get it going in their backyard. Mercedes Benz will once again host the SEC Championship Game and is one of the two sites – along with Tempe and the Fiesta Bowl – for a College Football Playoff semifinal in the Chick-Fil-A Peach Bowl.