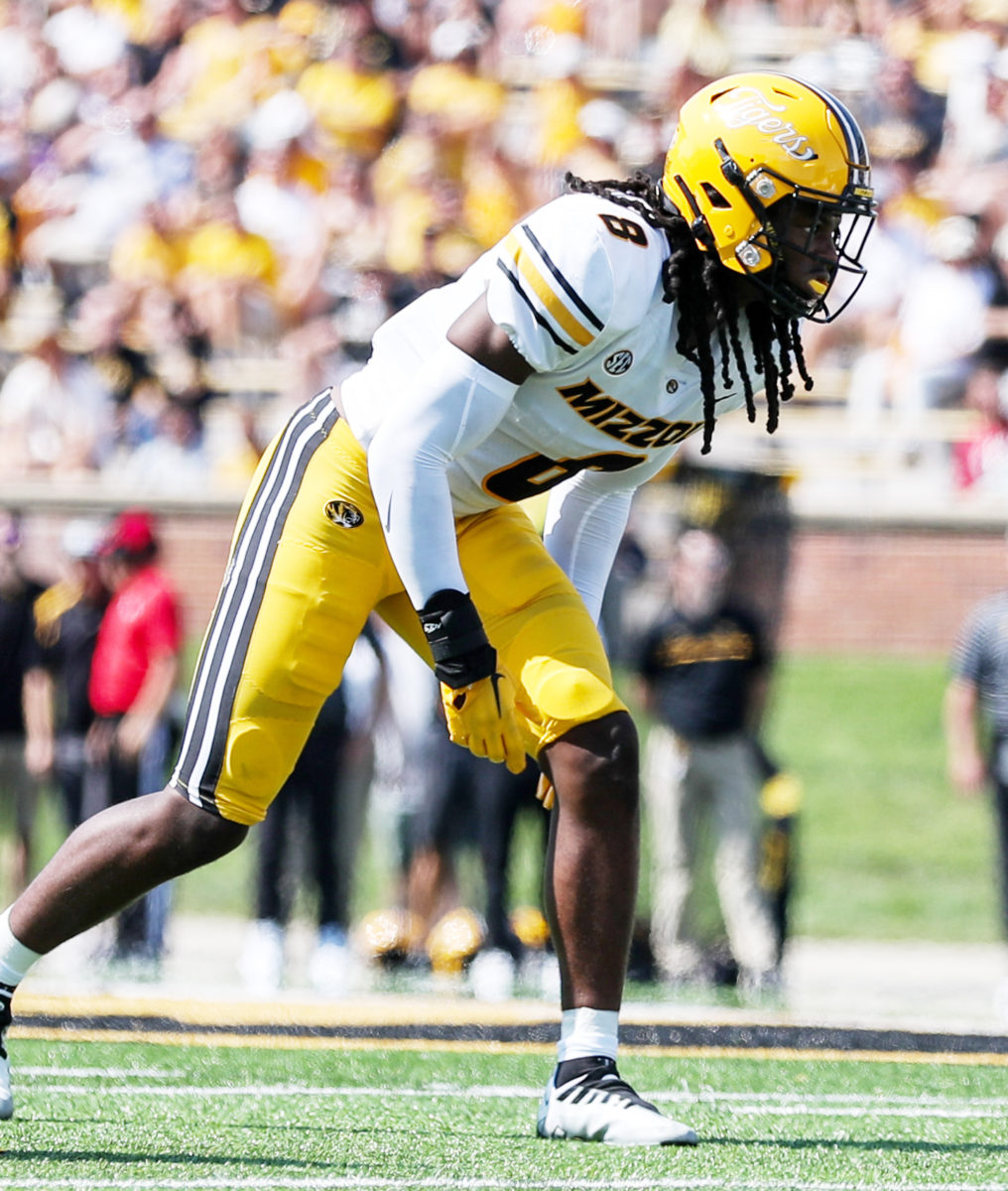 1 – Burden Burden – One of the most important recruits in Missouri history, and the biggest get of the Eli Drinkwitz' era, wide receiver Luther Burden is a five-star prospect who is performing like a five-star player. Missouri beat out Georgia, Alabama, Ohio State, all of the College Football titans to get Burden. Mizzou is utilizing the fantastic freshman in a variety of ways. He's scoring touchdowns through the air, running out of the wildcat and has posted a punt return for a touchdown. Missouri wants the ball in his hands. Georgia must be aware of Burden at all times when the Tigers have the ball and when he's back deep for a return.
2 – Pressure the Passer – This is a constant. Georgia's opponents have largely gone to a quicker passing game to try and minimize the effect of the Bulldogs pass rush. But Georgia has done an excellent job of making opposing passers uncomfortable. Brady Cook is having a strong season throwing and running. Georgia will need to harass Cook throughout the game. Along, of course, with playing stout run defense tracking Burden.
3 – Stout O-Line Play – Protecting the passer, getting the push, opening the holes, Georgia's offensive line has done an outstanding job this season. They'll need to be at their best against a typically tough Tigers defensive front. Since coming into the Southeastern Conference in 2012, Missouri has been one of the league's best at turning out first-rate defensive linemen. The Tigers will be tough and physical. On both lines. Hey, it's the SEC. Georgia must win the line of scrimmage to win the game Saturday night.
4 – Handle the Lights – For the third time since Missouri came into the league, Georgia and the Tigers will play under the lights of Memorial Stadium/Faurot Field. The Bulldogs beat Mizzou 41-20 in their first ever intra-conference SEC game back in 2012. Then in 2016, in Kirby Smart's first conference game as the Bulldogs head coach, Georgia pulled out a 28-27 thriller. The Dogs excelled in their first road test, pounding South Carolina 48-7 in a high noon game in Columbia, South Carolina. Now in Columbia, Missouri, COMO, the lights will be on and the Tiger faithful will be yelling "M-I-Z, Z-O-U!" aiming to influence an upset. Smart's teams have had tremendous success embracing road challenges like this. Now it's time to do it again.
5 – Turnovers and Kicking Game – Missouri is the home underdog, and every football fan knows the most direct route to an upset is through turnovers and in special teams. Especially if there is a turnover in the kicking game. The double. That certainly showed last week. Georgia had three turnovers, including a fumbled punt and gave up a fake punt. With that, Kent State had a two-point conversion to cut Georgia's lead to eight in the fourth quarter. The Bulldogs prevailed 39-22, but those miscues, which Kent State certainly gets credit for, made things mighty nervous last weekend. Can Georgia at least get a push? That's not good enough for Smart's liking, he'll push these snarling Bulldogs to win the turnover and special teams battles. Check those boxes, and there's a great chance the Bulldogs will be 2-0 with a pair of road wins in the toughest league in the land.