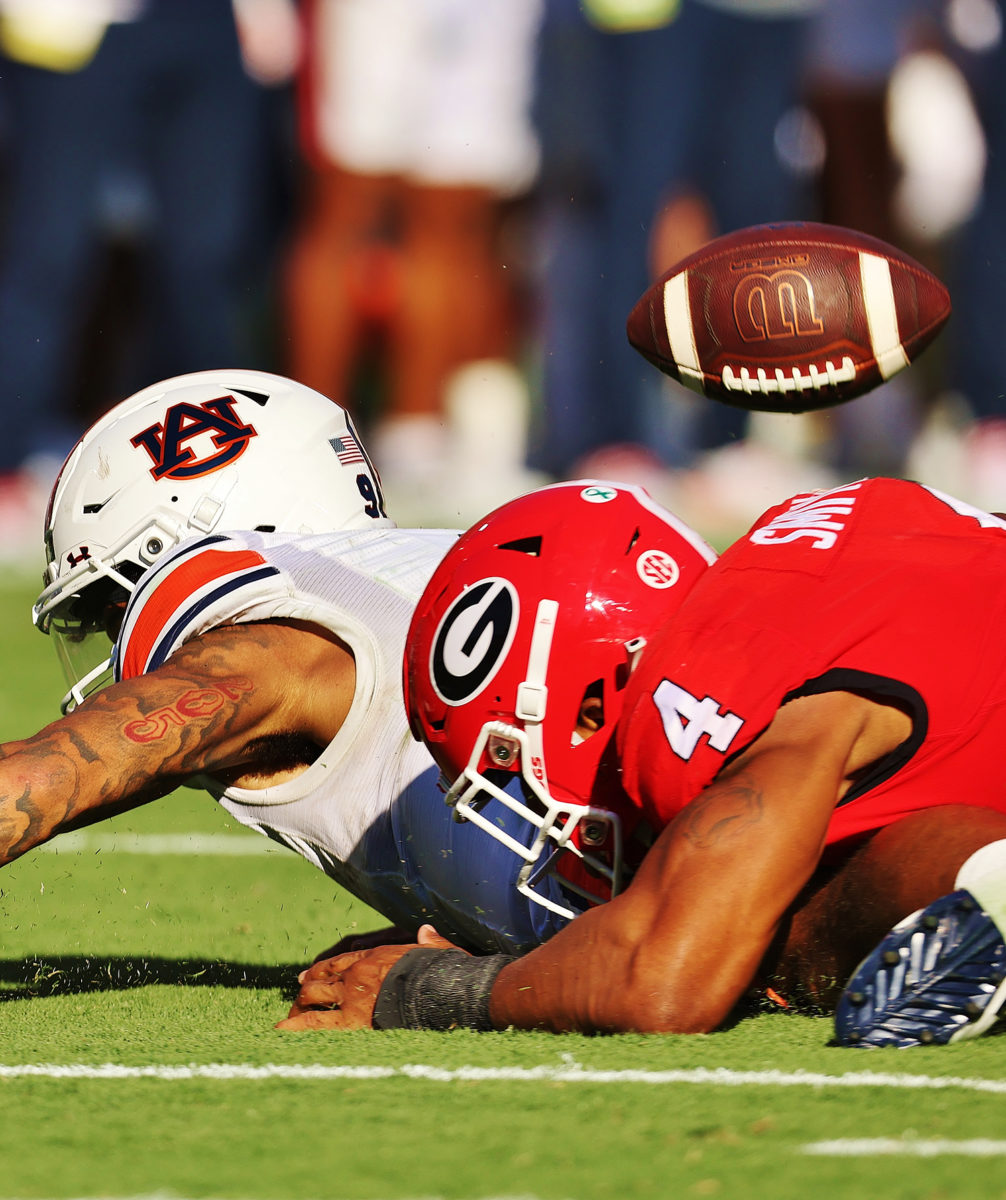 1
Contain and Pressure the QB – A big reason the Commodores have made a big jump in the win column is vastly improved play at the quarterback position. Let's start with the speedy Mike Wright, who burst onto the scene with a sterling performance in the Commodores' Week Zero blowout win at Hawaii. He is fast, he can run and throw. AJ Swann, a native of White, Georgia, has split time with White and been effective through the air with a nice TD to interception ratio. Georgia must make these signal callers uncomfortable. When Wright is in the game, keeping containment, and not over-pursuing is an absolute must.
2
Dictate Offensively – Whether it's the run to set up the pass, the pass to set up the run or a blend working perfectly, Georgia needs to get "ahead of the chains" and get the Commodores' defense on their heels. Second and medium short, and third and short, that's the formula. Then there's the red zone. The Bulldogs have had trouble converting touchdowns deep in enemy territory. This is a key not only to a victory over Vanderbilt, but also down the road if the Bulldogs are going to legitimately make another run at the big prize.
3
Muscle up front – The Georgia line of scrimmage will be put to the test. Like any SEC team, Vanderbilt has been up front. On both sides. Can Georgia out-muscle the Commodores and consistently win the battle in the trenches. The Commodores' defensive line will fight to tie up Georgia's offensive front. Like Georgia, the 'Dores have defenders who can run, particularly at linebacker. Anfernee Orji is one of the top run stuffers and tacklers in the league. Georgia must get to him at that second level to get some of those Kirby Smart "explosives."
4
Win the Kicking Game – This is captain obvious, along with turnovers. That's the path to the upset for the Commodores. A push in these two categories likely would mean a win for Georgia. If the Bulldogs can win the battle of the kicking game and win the turnover department, then Georgia should prevail. Maybe even by a number close to what the boys in the other Clark(e) set.
5
Bring the Fire – It was great to get a second straight 3:30 p.m. kickoff. The reigning national champions are playing a second straight game Between the Hedges, and Sanford Stadium should be rocking. Yes, the Bulldogs just had an emotional game with ancient rival Auburn. Yes, there's an open date – the players and coaches are certainly looking forward to – and then the Gators in Jacksonville. Bulldog players and fans feed off one another. Smart's Dogs need both to have full focus and energy for the Commodores on Saturday.