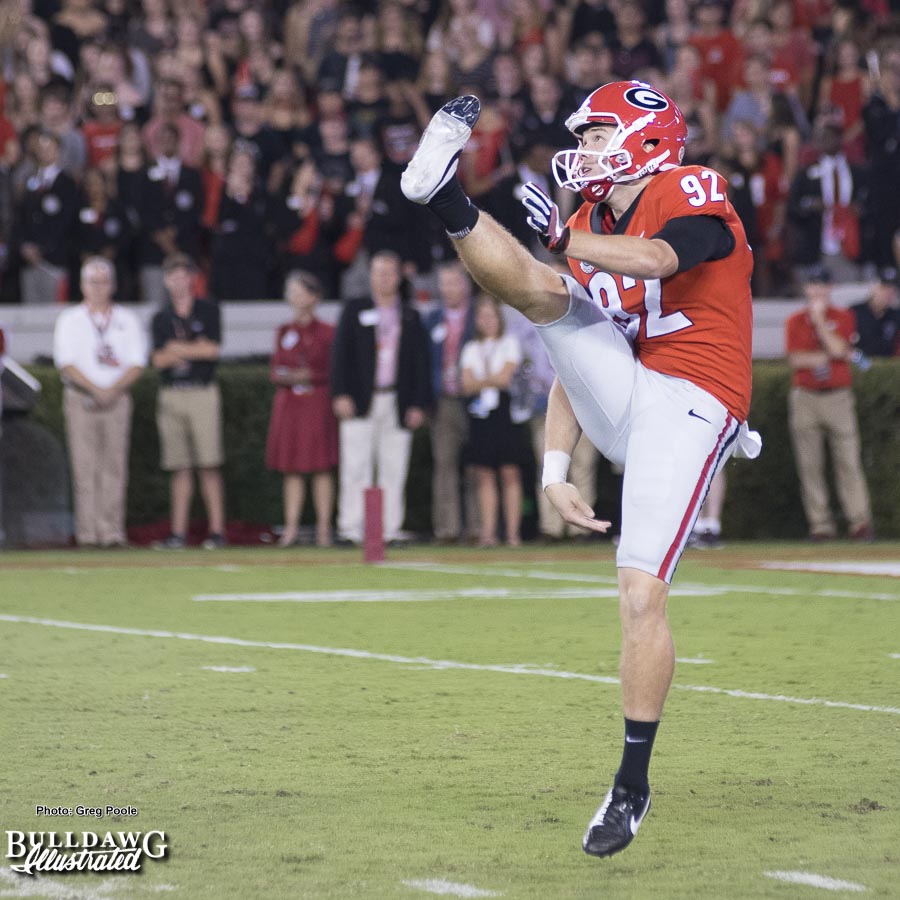 Jeff Dantzler's five keys for a Dawg's victory as UGA travels to Nashville to take on the Vanderbilt Commodores.


1. FLIP THE KICKING GAME FROM LAST YEAR

Last season, the difference in the game was special teams. Vanderbilt dominated the not so hidden yardage and the Bulldogs had a series of special teams blunders.
Georgia's special teams in 2017 is vastly improved, and they will need to shine Saturday. Breaking a long return would give Georgia a huge lift, and the Bulldogs kicking and punting coverage can't afford to open the door for the Commodores.


2. WALL UP WEBB

One of the top tailbacks in the Southeastern Conference, Ralph Webb made his mark in Athens a year ago with the big play on the screen pass. It's a good bet that he'll have all kinds of touches against the Dogs, as Vandy aims to establish offensive continuity. Webb will go down as one of the best running backs ever at Vanderbilt, and Georgia's defense will strive to answer the bell.


3. MAKE SHURMER SQUIRMY

Pretty easy formula for the Georgia defense, limit Webb and pressure the passer. It's uncanny the improvement of Kyle Shurmur, son of Vikings OC and former Browns coach Pat Shurmur and great-nephew of the longtime NFL defensive assistant coach Fritz Shurmer. In November of last season, he was stellar n the Commodores impressive wins over Ole Miss and Tennessee. If he and Webb have the Dogs defensive on their heels, it's big trouble for Georgia in Music City.


4. STRONG INTERIOR O-LINE PLAY

The future of Georgia's offensive line is extremely bright, and the Bulldogs make progress week by week in 2017. There is youth, inexperience, and new positions … all of which has come into play. But here in the middle of the season, that continuity and strength must show against a tough Commodores defense led by big 6-5, 315 tackle Nifae Lealao.


5. BIG PLAYS ON OFFENSE

As the line continues to gel, there is the growing potential for extended, sustained scoring drives. But even against the most stout of defense, the Bulldogs have the big play punch at the skill positions. Those dynamos in the backfield and on the perimeter need to come up with those "big chunk" plays Saturday morning/afternoon in Nashville. That was the formula against another very tough defense in Mississippi State – three of Georgia's four touchdowns were lone ones of at least 28 yards.



---
Recent Articles by Jeff Dantzler


[pt_view id="b358db4n1f"]