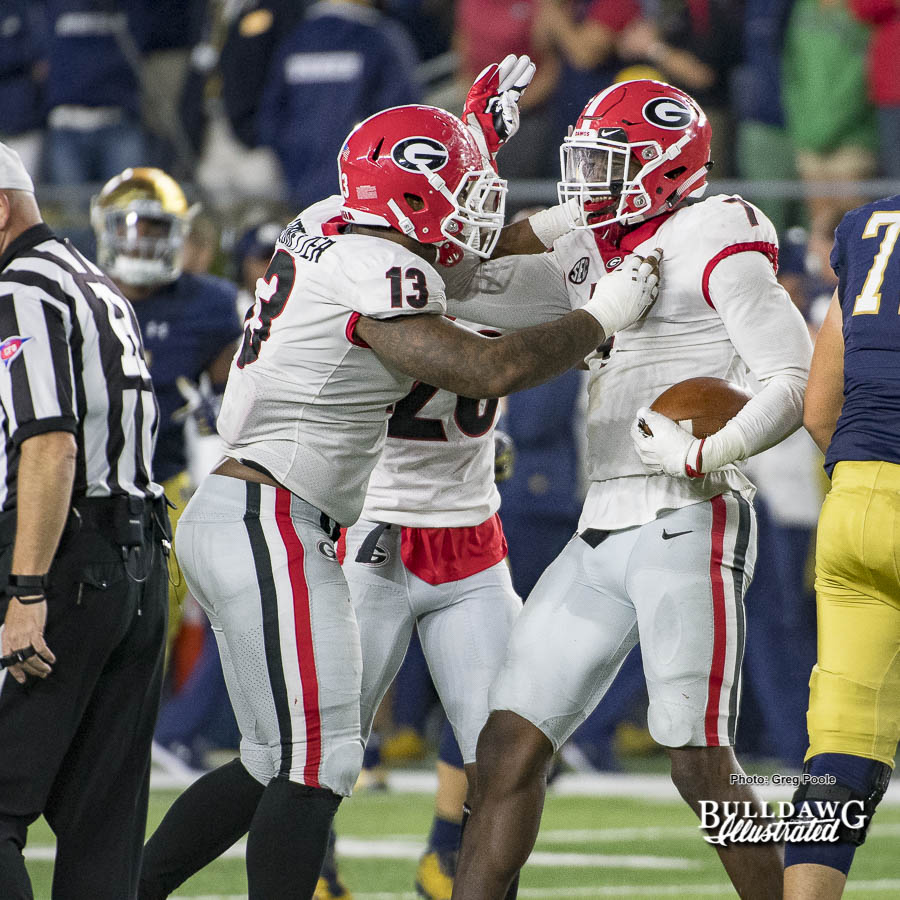 Pressure the Passer
– Bulldog coach Chris Hatcher knows about throwing the football, going back to his prep days in Macon and record setting career as a QB at Valdosta State. He has had a fine coaching career and is a QB guru. Hatcher now has one of his best. Devlin Hodges is a yardage and touchdown machine. Hall of Fame former Bulldog coach Jim Donnan is sky high on Hodges. Georgia must make him uncomfortable, or he will put up some big numbers. Check their game at Mississippi State last season. The Dogs defensive front could be one of the SEC's best, and this is a big test with conference play on deck.
Dominate with the Run
– Let's see if this offensive line for Georgia makes strides, comes together and shows the type of power and push that it takes to win championships. The O-Line figures to be a fluid situation throughout the season. There are some nasty defensive fronts coming up on the schedule, including those Starkville Maroons the following weekend. Sam Pittman is driving his unit to be one of the best in the land. The future certainly looks bright. As for 2017, this group of big uglies needs to move Samford's front.

Aerial Acumen
– Georgia's stable of tailbacks is one of college football's best. They will be the bread and butter of this offense. But the passing game has to continue to come. The great offenses can move it through the air and on the ground. This should be a prime opportunity for the Dogs to produce, get sharp and gain confidence with the gauntlet coming.
Control the Kicking Game
– Legendary Hall of Fame royal Bulldog Kevin Butler points out that with the superior depth, the special teams is where the "big boys" should take firm control. In the season opener, Georgia's kicking was 1980's-esque. As the offense grows and matures, Georgia must lean heavily on the defense and kicking game. That hidden yardage was cancerous a year ago, and Kirby Smart has made flipping that script Georgia's top priority.
Get Deep
– This is a prime opportunity to play a lot of freshmen and backups. It is essential for Georgia to deliver that knockout blow – that's what excellent teams do to Division 1-AA foes, even ones as talented as Samford. The win then takes less gas out of the tank and gets valuable snaps for players with the lights on and the band playing. What happened last season against Nicholls State and Samford's 41 points at Mississippi State will be easy motivation.