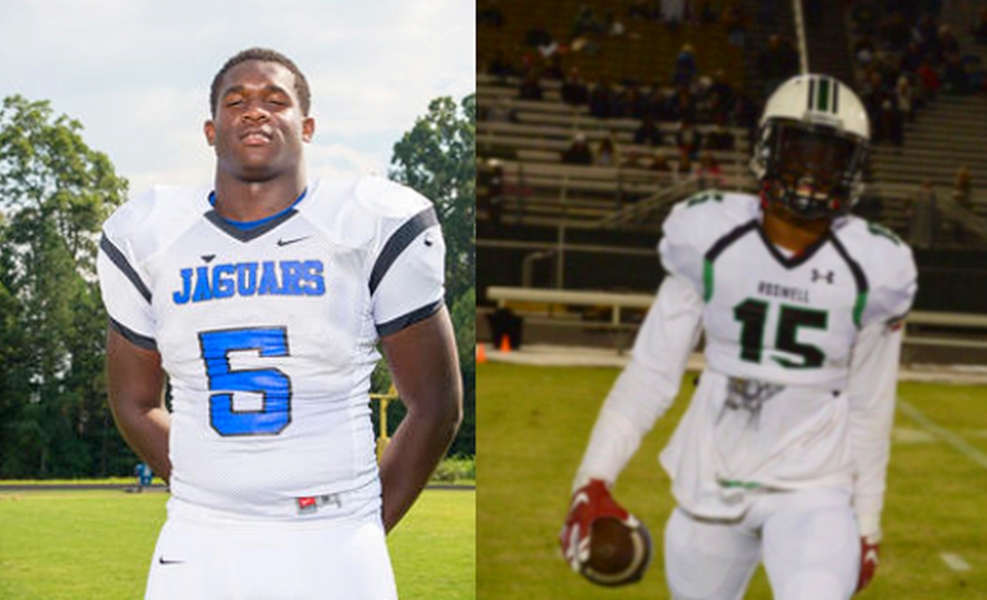 When I talk about "flipping," I am not talking about pancakes or some new dance that is going to replace the "nae, nae" or "dabbing." I'm talking about the flip commitment and how Georgia's new Head Coach Kirby Smart and his staff have been able to get players committed at another program to flip their commitment to Georgia, most notably from the University of Alabama.


So far, Georgia has flipped 3 players who had been committed to Alabama back to the Peach State. The first prospect to do so was 2016 wide receiver Tyler Simmons from McEachern High School out of Powder Springs, GA who flipped from Bama to UGA on NSD on Feb. 3rd. Next up was 2016 kicker Mitchell Wasson out of Lassiter High School from Marietta, GA who flipped from Bama to UGA on March 2nd.




The most recent flip commitment is 2017 quarterback Jake Fromm out of Houston County High School from Warner Robins, GA who flipped to the Bulldogs a day after Wasson did on March 3rd. And Georgia might not be done raiding the Crimson Tide's coffers.




There are two other class of 2017 prospects currently committed to Alabama that Georgia could end flipping and have a good chance to do so.


Xavier McKinney, a 2017 safety out of Roswell, GA, was recruited by both UGA Head Coach Kirby Smart and Defensive Coordinator Mel Tucker when they were on staff at Alabama. Add to that, that McKinney is close to a current Georgia commit, 2017 LB Jaden Hunter, and who is being recruited by both Mecole Hardman, a 2016 Georgia signee, and Richard LeCounte III, another 2017 Bulldog commit, and I would not be surprised to see McKinney flip to the Dawgs in the near future.


The other 2017 prospect that is on "flip watch" is Aaron Sterling, a defensive end out of Stone Mountain, GA at Stephenson High School who has been committed to Alabama since Christmas. Georgia recently offered the talented 3-star defensive lineman on Feb. 20th. The key here is if the Bulldogs can get Sterling on campus for an official visit.


And while Kirby Smart is certainly not the first Georgia coach to flip a recruit from another program or Alabama for that matter, previous Head Coach Mark Richt was able to flip Rico McGraw back from the Tide in the 2015 recruiting class, there is a new sheriff in town, and he knows how to flip them, flip them real good.


---