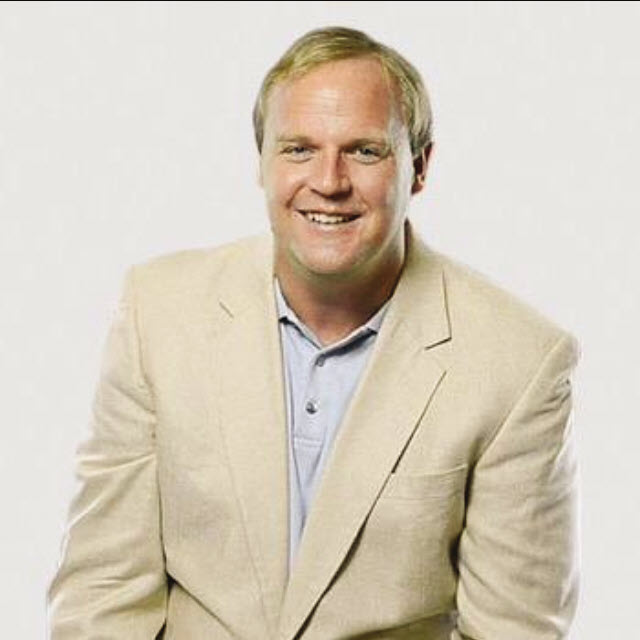 These last couple of years have featured more collective change in college football than the previous 45 seasons combined. No need to list off the issues, topics and subjects, we diehards know them all. One of the issues that is at the top of the list, and always will be, is the schedule.
In my daily talk show hosting days gone by, if there was ever a slow afternoon or morning, my co-hosts and I could always talk schedule, and the day would go by much faster. Lots of ideas, lots of chatter. Who should we play? Intraconference, alliances, rivalries, should it be uniform across the board, or leave it to the leagues? Some conferences play nine game schedules, some eight. Many a great rivalry has been lost or put on the backburner (see Oklahoma-Nebraska and Pitt-West Virginia), as scheduling talk is obviously so closely tied with the hot button topic of conference expansion.
Some true pearls of wisdom surfaced.
Just this past week, the Southeastern Conference 'ordered' both Georgia and Tennessee to do away with their scheduled home-and-home series with the University of Oklahoma. The Bulldogs were scheduled to go to Norman next season, while the Sooners were to visit Athens in 2031. Obviously off short notice, with hands tied, Georgia has replaced the premium non-conference matchup with a game at Sanford Stadium against Ball State.
It should be noted that Georgia has historically played a 'big name' non conference foe plus the annual Saturday after Thanksgiving date with the in-state arch nemesis Yellow Jackets. For instance, in the Kirby Smart era, the Bulldogs have played a home-and-home series with Notre Dame, and faced off with North Carolina, Clemson and Oregon in season-opening neutral site games. It is a huge benefit to play a marquee game early. It gets the players attention during preseason camp and you get a much more honest assessment of legitimately and realistically how good your team is early. No matter future scheduling and conference realignments, etc., not playing Oklahoma next year is not good for the 2023 Bulldogs. And Sooners. And college football fans.
Texas is on Georgia's schedule for 2028 and 2029, but with the Sooners and Longhorns both joining the conference in 2025, that series will be done away with. Though, who knows, maybe the two play in those two seasons anyway.
Which brings us to the topic of how everything will be laid out in terms of the schedule in a 16-team SEC? Will there still be an SEC Championship Game, with the 12-team playoff looming? The start dates for the playoff, which is tripling in size from four, the total under the current format which was instituted, has yet to be determined. Will it be the second Saturday in December? The first? The devil is in the details.
Anyways, just sticking to how the SEC regular season will play out, taking the matter of a league title tilt and how the participants would be determined out of the equation, here is the most likely scenario – a quartet of four-team divisions, or 'pods,' if you prefer. With a nine-game schedule. The 10-game conference contest only schedule of 2020, which the league did a tremendous job of putting together, opened some eyes and possibilities.
One thing that almost every fan has been clamoring for is increased variety of competition, but all the while holding onto those traditional rivalries. For instance, since Texas A&M came into the SEC in 2012, the Aggies and Georgia have played once, a 19-13 Bulldogs victory in Athens in 2013. Georgia is scheduled to go to College Station in 2024. That would mean that the Bulldogs first trip to A&M would come in the Aggies 13th season of league competition.
So what is likely to happen is that your team, in this case Georgia, would play the three teams in its 'pod' annually, and two schools from each of the other three for a total of nine conference games. The next year, in addition to the three intra-'pod' games, the Bulldogs would play the two schools from the other three divisions not played the season prior. It would flip back in years three and four with alternating home and away dates. So over a four year period, every school would be guaranteed to play everyone else in the league twice, once at home and once on the road. Of course, the three other teams in your division would be played annually.
For example, Georgia is in 'Pod A' with Florida, Kentucky and South Carolina. All three are played every year. We'll save Jacksonville/Georgia-Florida topic for another day.
'Pod B' – with Bama fans insisting it be called the 'Bear' Bryant Pod – would feature Alabama, Auburn, Tennessee and Vanderbilt.
'Pod C' – Ole Miss, Mississippi State, LSU and Texas A&M.
'Pod D' – Arkansas, Missouri, Texas and Oklahoma.
Over a four year period, for example, for the six SEC games out of division, here's how it would set up:
Year One: Home Alabama, at Auburn, Home Ole Miss, at Mississippi State, Home Arkansas, at Missouri.
Year Two: Home Tennessee, at Vandy, Home LSU, at A&M, Home Texas, at Oklahoma.
Year Three: At Alabama, Home Auburn, at Ole Miss, Home Mississippi State, at Arkansas, Home Missouri.
Year Four: At Tennessee, Home Vandy, at LSU, Home A&M, at Texas, Home Oklahoma.
And so on.
It will all get sorted out as we all endure college athletics ever-evolving journey through time and space. Meanwhile, we embrace every Saturday, because there's nothing like it when the Bulldogs … the reigning college football national champions play. That's forever.