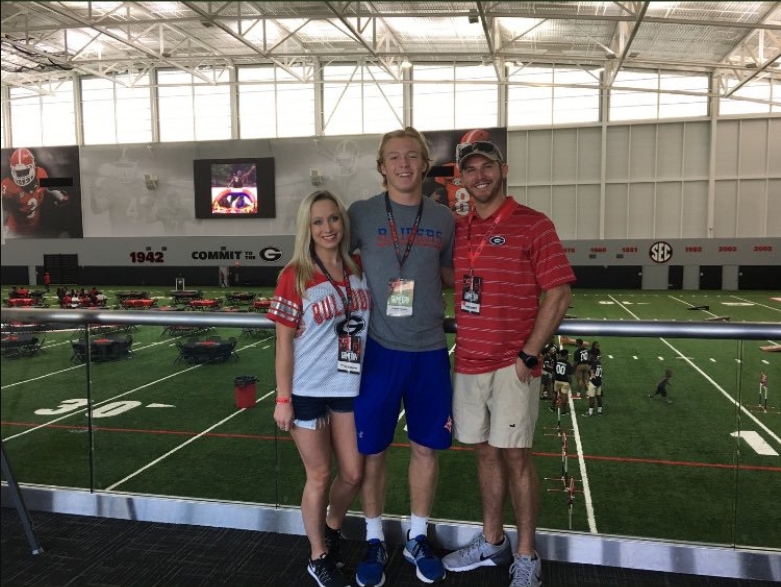 Georgia will be picking up some added depth at the quarterback position for the 2020 season as former Walton High School signal-caller Austin Kirksey will be transferring from Nevada to UGA at the end of the current semester per NevadaSportsNet.
" 'He's going to move back to Georgia to be close to his family,' Norvell said. 'Really sad to see him go. What a great kid. He's like a straight-A student, an awesome young man and very close to his family. A great family. We're sad to see him go, but I certainly understand him wanting to be closer to his family.' "

NevadaSportsNet
The 6-foot-3 and 205 Kirksey was a three-star prospect in the 2019 recruiting class who committed to and signed with the Wolf Pack back in December 2018, enrolling at Nevada in June earlier this year.
At Walton, Kirksey completed 268 of 440 pass attempts for 4,732 yards and 36 touchdowns to 14 interceptions between his junior and senior seasons in 2017 and 2018. He also rushed for 809 yards and 15 touchdowns on 149 carries. One of Kirksey's targets on the end of those passes is current Bulldog receiver Dominick Blaylock.
Kirksey will be a redshirt freshman at Georgia for the 2020 season, and he will join the Bulldogs in January as a preferred walk-on, being eligible to compete in spring practice. Here is UGA's current depth at quarterback:
On Scholarship
Jake Fromm | 6-foot-2 | 220 lbs junior out of Warner Robins, GA
Stetson Bennett | 5-foot-11 | 190 lbs RS sophomore Blackshear, GA
D'Wan Mathis | 6-foot-6 | 205 lbs freshman out of Oak Park, MI
Preferred Walk-on and Walk-on
Jes Sutherland | 6-foot-2 | 190 lbs graduate out of College Park, GA
John Seter | 6-foot-3 | 180 lbs RS sophomore out of Athens, GA
Noah Chumley | 6-foot-3 | 185 lbs freshman out of Savannah, GA
Nathan Priestley | 6-foot-4 | 205 lbs freshman out of Los Angles, CA
A has one 4-star quarterback committed for their 2020 recruiting class so far, 6-foot-5 and 226 lbs Carson Beck, but with the potential that current starter, junior Jake Fromm, is eligible to declare for the 2020 NFL Draft after this season and questions regarding whether or not and when freshman D'Wan Mathis will be cleared fully to play, the addition of Kirksey adds some much-needed depth to the Dawgs roster.