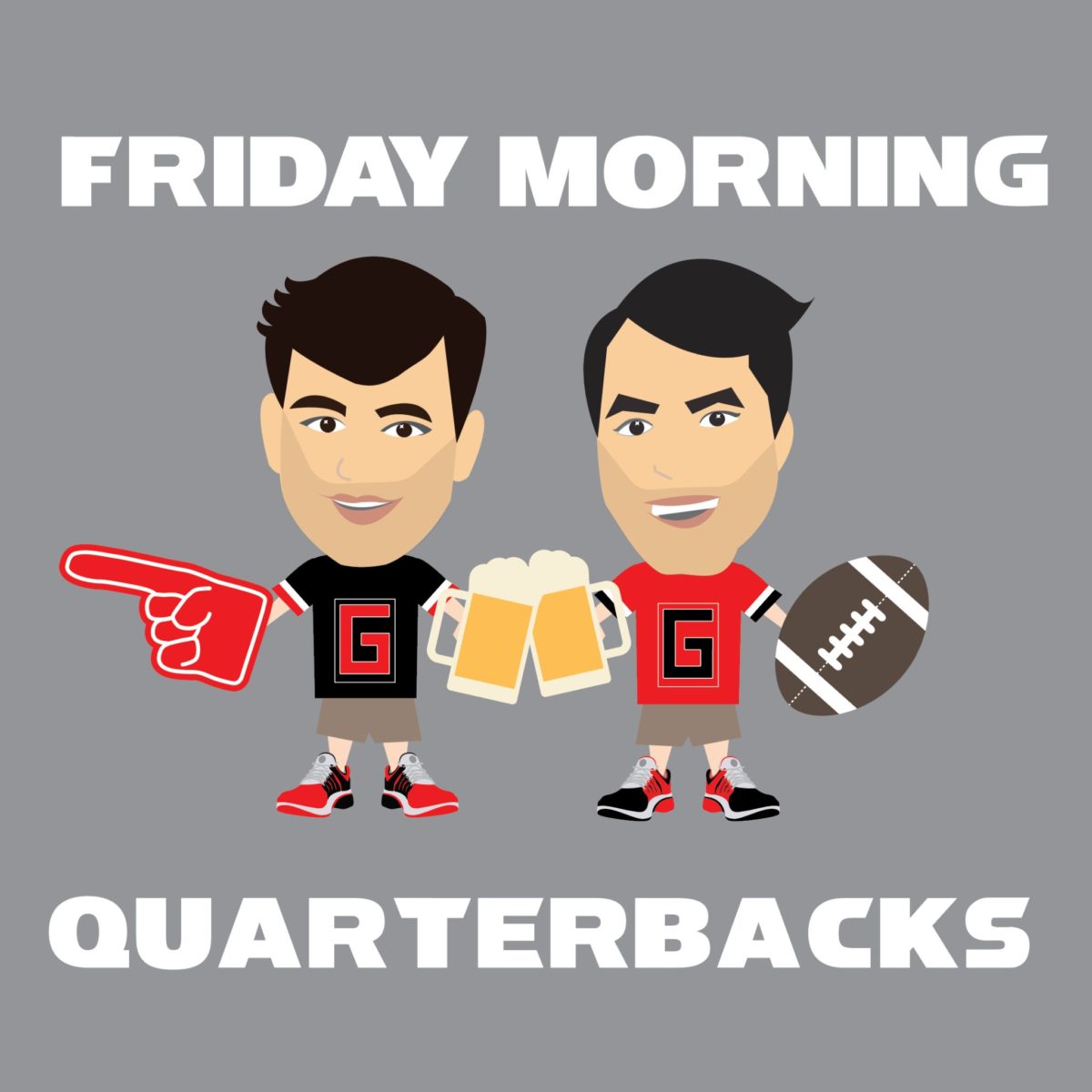 Georgia is 8-0 coming off a 42-7 drubbing of Florida, and that Gator wrestling has got the Bulldogs quite famished; so, they've ordered a heaping helping of fried chicken Saturday as South-Cacky-Lacky comes to Athens for dinner. Friday Morning Quarterbacks Chuck and Graham break down the Georgia-South Carolina game and what the Dogs need to do to get their ninth win of the year. Plus, we have your week 10 college football picks; so, grab your morning coffee and join us on the show.



---
---

You can follow Chuck and Graham, the Friday Morning Quarterbacks on Twitter at: @FMQBs_BI


You can follow Bulldawg Bob on Twitter at: @bulldawgbob2_BI

---

And if you would like to check out our other shows and podcasts from BD Illustrated ON-AIR, including interviews with coaches and players CLICK HERE.
---