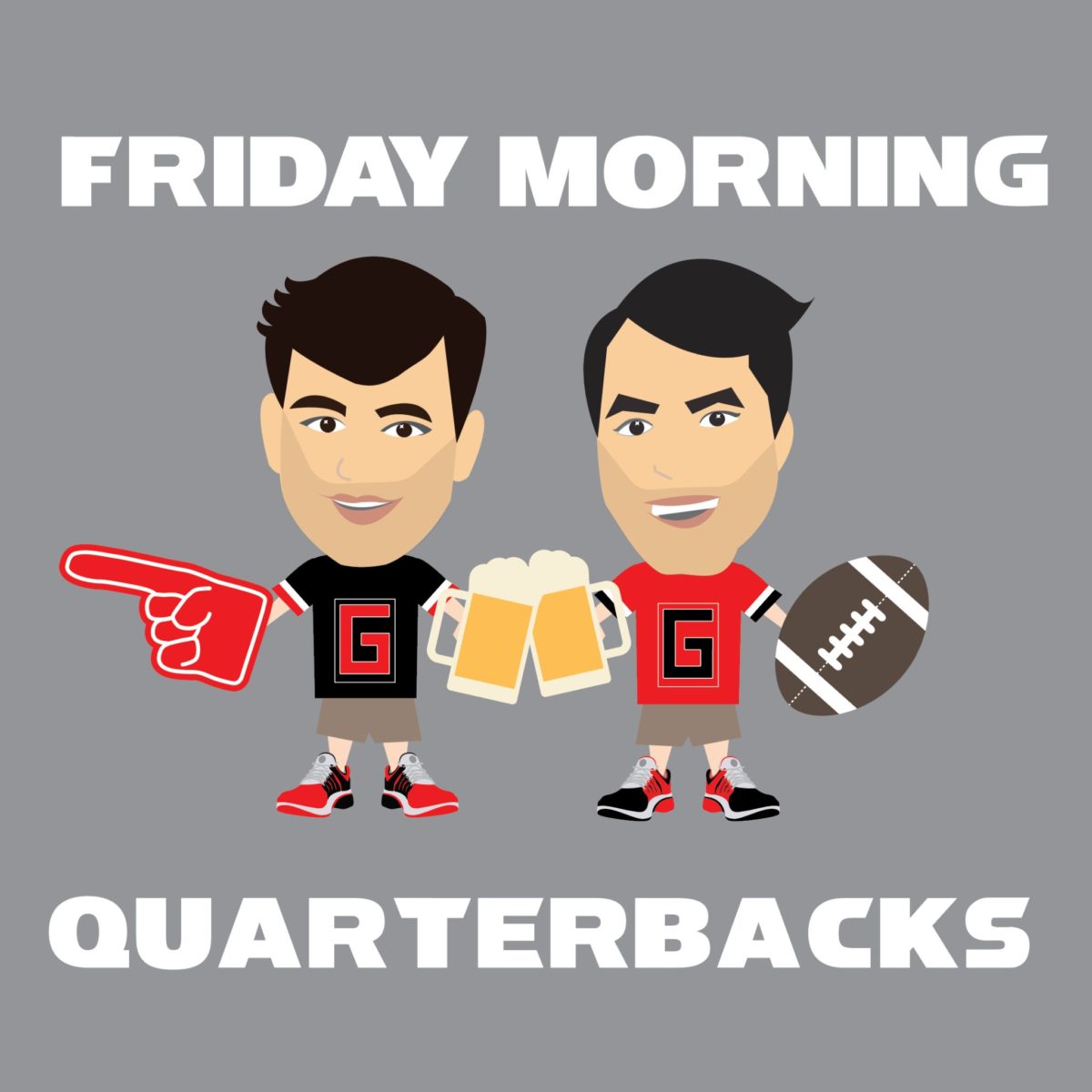 Chuck and Graham take a look at whether or not Georgia's defense can slow down Oklahoma's offense in the Rose Bowl College Football Playoff Semifinal game. Plus, we talk a little college football recruiting and the early signing period looking at the just stellar job the Bulldog coaching staff has done. And can Graham or Bulldawg Bob knock Chuck down from his lofty perch in pick'em?



---
---

You can follow Chuck and Graham, the Friday Morning Quarterbacks on Twitter at: @FMQBs_BI


You can follow Bulldawg Bob on Twitter at: @bulldawgbob2_BI

---

And if you would like to check out our other shows and podcasts from BD Illustrated ON-AIR, including interviews with coaches and players CLICK HERE.
---