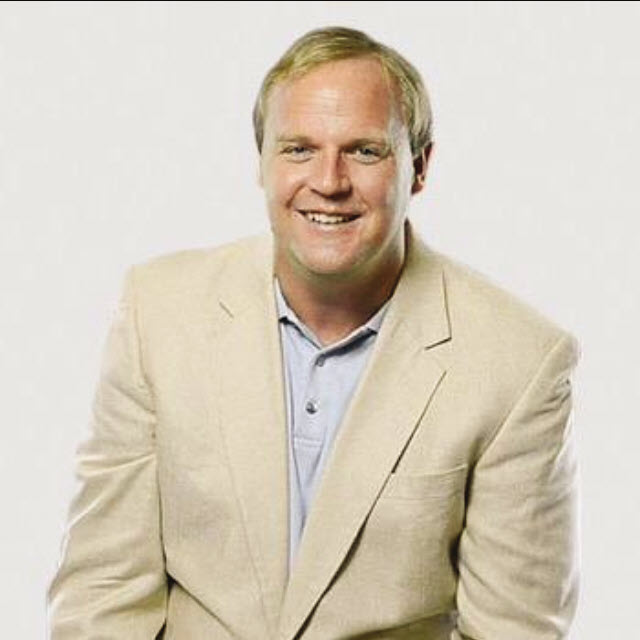 It was the morning of October 7, 2017 and nerves were running high at my old bachelor pad on Bloomfield Drive.
In the second season of the Kirby Smart era, the Bulldogs were in launch mode. Georgia was coming off a 41-0 shallacking of Tennessee in Knoxville a week after blowing away previously unbeaten Mississippi State in Athens. The second week of the season marked a groundbreaking win for Kirby's Canines as Georgia went to South Bend and edged Notre Dame in a 20-19 thriller. Throw in a couple of wins over Appalachian State and Samford, the Dogs were 5-0, 2-0 in the Southeastern Conference and trending up, ranked fifth nationally and ahead of schedule in the eyes of many.
So here we were, playing the early game in Nashville. And I mean early. Music City, USA is in the Central Time Zone, so the noon kickoff meant 11 a.m. in Nashville time.
This was a movie I'd seen too often before – the Dogs riding high, and all of a sudden, it's Cardiac City in Music City.
All-American Terry Hoage, with Georgia undefeated, saved the Dogs with some help in the booth from the incomparable Larry Munson, as Georgia edged the Commodores in 1983. I'll never forget being in absolute shock two years later when Georgia, which had gotten hot after a season-opening heart-breaking loss to Alabama, winning four straight, got tied by Vanderbilt 13-13. The Commodores missed a 36-yard field goal at the buzzer to win it.
My freshman year at Georgia in 1994, with my travel companion friends Jay Deal and Ty Wheeler in tow, the once-beaten Bulldogs jumped out in front of Vanderbilt 14-0. But lost 27-25, with a couple of funny bounces and two chances at a game-winning field goal going awry with the clock winding down.
We're just talking about games in Nashville, so I'll pass over 1994 when a pair of Georgia natives in the Vandy backfield torched the Dogs to the tune of over 400 yards rushing in a 43-30 Commodore win on Homecoming in Athens. The next year, Georgia beat Vandy 17-6 in Nashville to improve to 4-3 and the Bulldogs head coach was doused with a victory Gatorade shower.
Georgia had lost once in 1999 but fell behind the Commodores 17-3. A perplexing fake punt call helped the Bulldogs to victory.
In 2003, with Georgia coming off a 37-23 win over Alabama and 41-14 topping of Tennessee in Knoxville, I made the trip to Nashville with my friend Glenn Rosdeutscher. Vanderbilt led 2-0 at the half. Tensions were high. Georgia rallied and won, but nervy to say the least.
Georgia's season was slip-sliding away, but two fumbles bounced for the Bulldogs in 2007 and Brandon Coutu hit the game-winning field goal. Georgia wins, doesn't lose again, and finishes No. 2 nationally.
The Bulldogs of 2013, crushed by injuries, had wins over South Carolina, LSU and Tennessee, but had lost to Clemson and Missouri. Well, Georgia lost to Vanderbilt in Nashville, blowing a 27-14 second half lead. Kevin Butler and I made that trip. It was a hard car ride home for KB.
Again, just talking about games in Nashville, so Vandy's comeback upset of Georgia in Athens in Kirby's first year, we'll skip that from the list.
So flash forward, or back to 2017. Here was Georgia, looking undoubtedly like a College Football Playoff contender, led by the dynamic senior backfield duo of Nick Chubb and Sony Michel, and starting true freshman Jake Fromm at quarterback.
For whatever reason, the score 23-18 was stuck in my head. I just kept reliving those brutal losses, that tie and all the close shaves in Nashville. No matter who the coach was. And I just kept thinking, maybe we can pull it out something like 23-18 and stay undefeated. And not lose for a second straight time to Vanderbilt, feeling as though my lifetime quota of losses to the 'Dores has been quite filled.
It was 21-0 midway in the second quarter and 21-7 at the half. Georgia built a 45-7 lead in the second half and won 45-14. Chubb, Michel, D'Andre Swift, Terry Godwin and Elijah Holyfield all scored touchdowns. The Dogs ran for 423 yards, averaging 7.8 per pop, with Michel going for 151 and Chubb 140.
A new era had indeed dawned. The Dogs were ready. And lethal.
As enormous as the victories over Notre Dame, Mississippi State and Tennessee were, the preparedness and execution by Georgia in Nashville reinforced the confidence in the powerhouse Kirby Smart was building even moreso.
You know the rest of the story. That Georgia team won the SEC title, beat Oklahoma in the Rose Bowl and came agonizingly close to capturing the big prize. It was the first of a six year run (and counting) with the Bulldogs in the final top ten and a major bowl game, highlighted by the 2021 and 2022 national championships. Dating back to 2017, the Bulldogs have beaten Vanderbilt 45-14, 41-13, 30-6, 62-0 and 55-0. There was no game in 2020, as Vanderbilt twice didn't come to Athens during the Covid year.
Now Georgia has another early wakeup call. Of Smart's numerous accomplishments, one that is hard to quantify but easy to see, is having his team ready week after week. Even for the early road games. Business trip.
So it's another Nashville test. Last year, the Commodores beat Kentucky and Florida. Now they try to slay the kingpins. As the Top Dawg says, humility is just a week away.