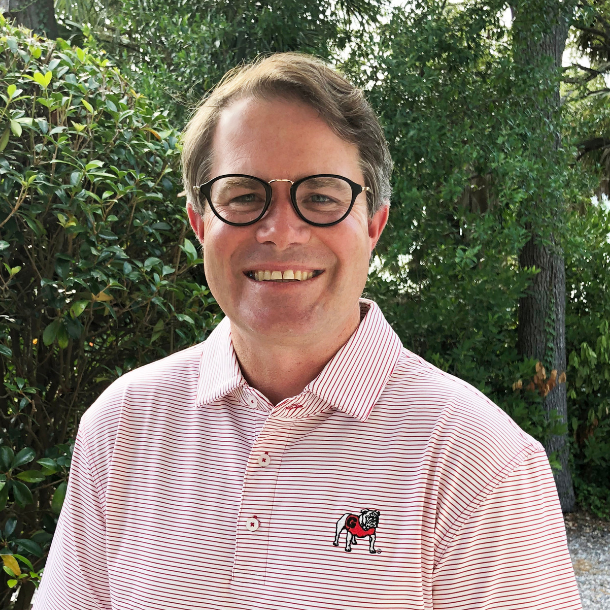 Despite all the off-field noise that surrounded college football this off-season, we should not have been surprised that the actual playing of the game always prevails. Man, wasn't week one delectable?
From Thursday's Backyard Brawl through the back and forth Sunday night thriller down in New Orleans, young student-athletes gave their hearts for the university name on the front of their jerseys, rather than their own name on the back.
Without doubt, it was so refreshing to see grit and determination trump power and money. And just in case you missed it on Saturday in Atlanta, the Bulldog Nation's fans and team absolutely shined in the Chick-fil-A Kickoff Classic.
Dawgs 49 … Ducks 3!
Where shall we begin?
Well, as you can see by our terrific cover, we at Bulldawg Illustrated give our first nod to Stetson Bennett IV, who dazzled with his arm and legs inside The Benz. Perhaps, his 2022 debut will finally silence the naysayers? Stetson's Cheshire grin captured by BI's Rob Saye goes out to those remaining doubters. I actually hope some keep questioning No. 13 because it only motivates the Blackshear Bulldog to perform at an even higher level.
And just like those classic Uncle Sam posters encouraging folks to join the US Army, we hope you will listen to our/Stetson's request to be in Sanford Stadium early on Saturday versus the Samford Bulldogs. After all, it will be the first time the reigning national champions Georgia Bulldogs play in front of their adoring fans at home. Also, I think we can all agree the product on the field appears to be pretty darn good.
Still, in typical Kirby Smart style, Monday's noon press conference was all business. He spoke of "glaring mistakes" that the team got away with. While also pointing out that the Georgia D "didn't tackle the ball well." Finally my favorite … "Standards don't need motivation."
So while most of us were sticking our chests out around 7:30 pm on Saturday evening, the standards that Coach Smart's program expects fell short versus Oregon. Don't you love that? It's beautiful to see a football coach, despite all of the NIL, Tranfer Portal, etc. changes, still expects the game of football to be played exactly how it was meant to be since it's creation.
Speaking of the demand for excellence, the proof is in the pudding when reading Jeff Dantzler's column on page 10 that discusses the magnificent record Georgia teams have amassed in Sanford Stadium the years they won the SEC Championship. 75-2-1, translates to a winning percentage of 96.8. Amazing. Enjoy the stellar read where JD also hammers down the importance of winning games in the state of Georgia and against their biggest rivals.
The above is another reason we implore Georgia fans to get to Sanford Stadium early on Saturday. It's another opportunity to notch a victory Between the Hedges, where Kirby Smart's teams have only lost once since 2017.
Beyond JD's column, enjoy all of our sports coverage from not only the Oregon victory, but also looking to Saturday's contest versus the Samford Bulldogs. Don't be shocked if Chris Hatcher's offense moves the football. After all, they did score 42 halftime points (against the Gators) in The Swamp last season.
As I mentioned at the beginning of my note, Week One of college football was scintillating for the soul. The same could be said for the scene at Mercedes Benz Stadium for the Oregon game. It was an absolute blast to be back among Bulldog Brethen for tailgating and cheering on the Dawgs. You can find our fan photos from the victory on pages 27-36.
Our social coverage continues with our Georgia Girls feature (page 24) with Shannon Gentry Lanier from Augusta. What's not to like about a person whose accolades include defending Aaron Murray on the Paul Finebaum show and being mentioned in a Clay Travis book?
And Loran Smith continues our Bulldogs of the 4th Estate series (page 32) showcasing Georgia newspaperman, Dink NeSmith. Like my family in the Golden Isles, NeSmith and his family are committed to bringing a quality local newspaper to the communities they serve. And also like my family, there is nothing but Dawgs in the NeSmith clan.
Finally, I want to end with a shout out to our photographers at BI. While so many get to enjoy the game simply as fans, these guys are on the field working hard for quality images. Then comes the not-so-fun part of editing and uploading. So a big Bulldog thanks goes to Greg Poole, Rob Saye and our newest contributor, Carter Horne. We have so many good shots in this issue that I was compelled to add a few more on this page.
Enjoy this issue and don't forget that BI and Stetson want you in Sanford Stadium early on Saturday. Go Dawgs!!