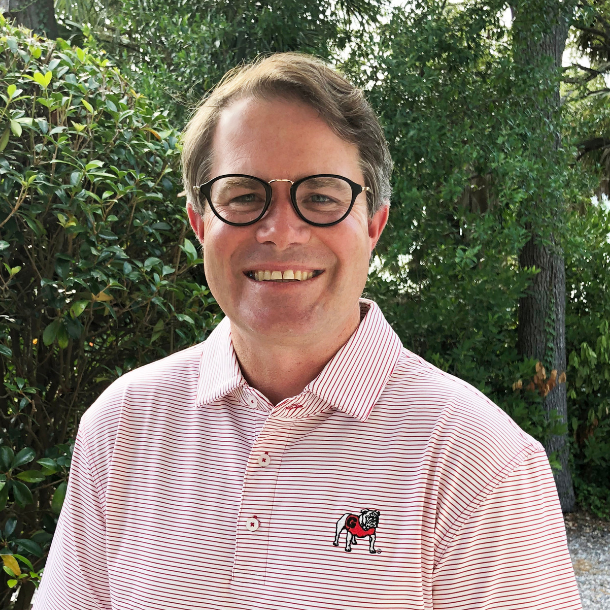 It doesn't get any better than a Saturday in Athens, particularly when our Dawgs are playing on Dooley Field at Sanford Stadium. Last week's victory featured 63 points on the board for the home team and a ton of playing time for Coach Smart's youngsters needing vital game day action.
Of course, the weekend began with the celebration honoring Vince Dooley's name forever being tied to Sanford Stadium. Between the Friday night gala and the pre-game ceremony, players and supporters alike were able to pay tribute to Coach Dooley's commitment to the University of Georgia. Over 750 former players being in town certainly spoke to the specialness of the occasion.
However, like every week during the football season, there's very little time to reminisce about what happened seven days prior. Instead, the page must quickly be turned to the next opponent on the schedule. This week, the Georgia team welcomes Arkansas State to Athens. While it would be easy to assume the Red Wolves are another cupcake team because you know very little about them, I implore you to take the time to delve through our sports section (beginning on page 13). There you will learn that Arkansas State has been to a bowl game eight straight years and won't be wowed by playing in front of so many fans.
Something else I like to talk about in September is finally achieving the rhythm of navigating another football season. I don't care if it's the actual team, game day personnel or the media, any of those groups would be lying if they said the first few weeks of a new season weren't a struggle.
I know here at Bulldawg Illustrated pulling off another issue each week definitely gets easier about the third or fourth week of this month. While we're not quite there, I hope you find that our team has produced another great issue. Our cover is a classic as it reminds all Georgia fans of their first memories of a Saturday in Athens.
For me, it was 1978 when Georgia welcomed VMI for homecoming. Being from the Golden Isles, tailback Willie McClendon was my early Bulldog hero. Since I was only six-years-old, I can't remember how many yards Willie had that day, but I do remember the Dawgs winning big. And more than anything, I vividly recall being hooked for my love of the University of Georgia football team. I'm sure my smile was just big as the three young Athenians on this cover.
Speaking of great Georgia tailbacks, make sure to read Jeff Dantzler's column on page 8. When your team is coined Tailback U or Running Back U (for the younger generation that has no idea what a tailback is), JD had his work cut out for him when tasked with recognizing so many greats. Don't worry though, he nails it.
In our social section of this issue, it's always a blast to get back down in the student section to grab a few pics of students enjoying the Dawgs on a Saturday in Athens. You will find those and others on our Georgia-Murray State fan photo pages, beginning on page 32. I'm happy to report that I didn't see too many that were struggling to find the rhythm of the new season. That challenge will certainly come in a few weeks for that 8 p.m. prime-time game against a blue and gold team from the north.
Oops, I know better than looking ahead and certainly mean no disrespect to Arkansas State.
Also in our social section, please enjoy our featured Georgia alums. On pages 30 and 31, you will read about Natasha Murphy, who is an Atlanta-based web designer. On page 26, you'll find Athenian native, now Savannah resident Stan Baker, who is a federal judge. While Natasha and Stan's smarts speak for themselves, I guarantee you anyone that knows them would talk more about their likeability. Damn good Dawgs, who are nice … you have to love that.
Finally, I encourage you go to page 45, where you will find Hamilton Culpepper's conversation with Georgia gymnastics coach, Courtney Kupets Carter. The GymDogs have improved each season under Kupets Carter and the expectations are high for the 2020 season. She has her team believing in the standards required to win championships, which were instilled in her by her former coach and mentor, Suzanne Yoculan Leebern.
Both Georgia basketball teams also have a ton of momentum as their seasons begin in November. They will host their second-annual Stegmania on Friday, October 11, at 7:00 p.m. in Stegeman Coliseum, so make plans to attend. It doesn't get any better than seeing some hoops on Friday and battling the Gamecocks on Dooley Field at Sanford Stadium on the following day.
Darn it, there I go again looking ahead. Surely, it's ok if I'm promoting other teams from our awesome athletic department, right? Nonetheless, focus Bulldog Nation because it's time for another Saturday in Athens as our Dawgs try to notch another victory … Go Dawgs!!!