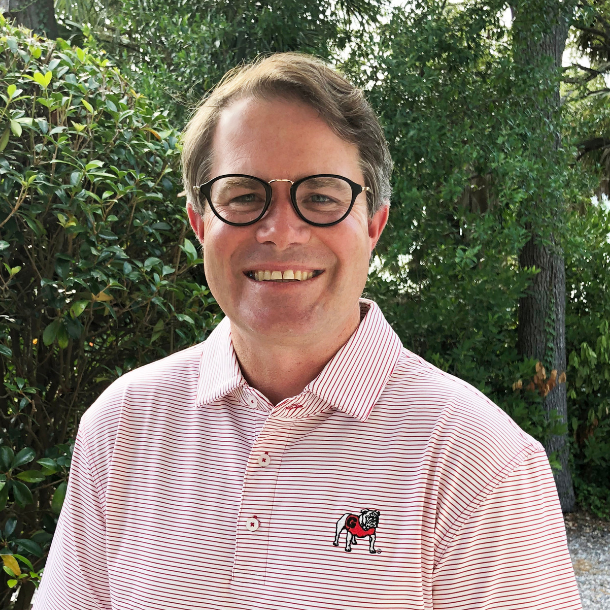 Hooray Bulldog Nation the 2022 football season is only a few months away and, oh boy, there's a ton to be excited about. However, before I break down what all is in this 72-page Season Preview issue (our 20th season), I first must vent my frustration with the narrative that continues to surround Georgia's quarterback, Stetson Bennett IV.
Simply put, No. 13 is an absolute winner, who led the 2021 Dawgs to the promised land, yet somehow there still is ridiculous chatter as to whether he has the skills to be considered a top quarterback, not only in the nation but even within his own quarterback room.
So what to do when so many continue to have their doubts?
Well, as you can see by this issue's cover, a nod to what made Rodney Dangerfield famous ("I don't get no respect"), we here at Bulldawg Illustrated made the decision to embrace that Stetson doesn't get the respect he deserves, despite it being absolutely absurd.
The reason is simple and that is because we know the competitor in Stetson will use the fact that folks continue to doubt him to be even better in his final season in Athens.
While I'm lamenting all the doubters out there, I do have to commend the Manning family for recognizing Stetson's stellar attributes by inviting him to their coveted Manning Passing Academy. Clearly, all the Mannings have lived and breathed football their entire lives. They have played countless games and they know what makes a great quarterback is the ability to make plays whenever their team needs them.
Hello, people … Stetson Bennett IV did that throughout the 2021 season all the way to the final quarter in the National Championship Game. Who played better in that magical 4th quarter in Indy … Heisman Trophy winner Bryce Young or Stetson? Interesting fact, the photo we used on this cover was taken as Stetson was heading into the locker room to suit up that glorious night of January 10, 2021. I would say he certainly had his game face on, right?
Nonetheless … "He don't get no respect."
Did you know that in a published 247Sports web post on May 23, 2022 (entitled "College Football's 25 best quarterbacks, entering the 2022 season, ranked) Stetson wasn't included? That's right the player that just led his team to winning it all didn't even get a mention.
Ridiculous!
Alright, I'm done venting about this. Instead, we here at Bulldawg Illustrated (much like I assume Stetson is doing) are choosing to embrace this silly debate and use it to motivate our fans and team to prove to college football world that the University of Georgia program has what it takes to compete at the championship level well into the future. That is why our main sports feature in this issue (beginning on page 17), written by BI Intern Coby Serina, showcases 22 reasons why Georgia returning to the College Football Playoff this season is attainable.
I hope our 22 reasons get you pumped up for the 2022 season. I know I'm completely jacked- up about all the talent this year's team has. My goodness, it's incredible!
Throughout both our sports sections, from writings by Coby, Greg Poole and Jeff Dantzler, you will learn more about this talented team. Greg names his "Most Grittiest" Dawgs on page 24 and designates eight youngsters to his Immediate Impact Team on page 26. And then beginning on page 55, JD contributes almost 10,000 words with his annual Game by Game and Position by Position previews. For 20 years, JD has written these features that he and I playfully call "The Beasts." Also, don't miss his Preseason Top 10 poll (page 61). He has the Dawgs at No. 3 and the Vols at No. 10. Finally Coby gives our readers an update on the recruiting trail on page Yes, unfortunately Arch Manning is heading to Austin, but things are going to be just fine Bulldog fans.
Just fine!

Switching gears, just like it has been the case for all 20 years of our publication, an issue of BI isn't complete without a plethora of content covering the social side of being a Georgia Bulldog. Let me tell you this baby is loaded with some neat offerings.
On page 44, with the help of Loran Smith's extensive Rolodex and excellent writing skills, we are thrilled to be rolling out a new feature called "Bulldogs of the 4th Estate." Our University has and continues to produce some of the best journalists in the country, so we are greatly looking forward to Loran telling the stories of some of UGA's best. And who better to start the series with than Dan Magill. Coach Magill is often called the greatest Bulldog of them all and for good reason. He devoted his entire life to making the University of Georgia better and for that we should all be eternally grateful.
Speaking of stellar devotion to Georgia, UGA Swimming and Diving coach, Jack Bauerle recently retired after decades of helping his student-athletes win championships and Olympic medals. And much like Coach Magill did with the hiring of Manny Diaz to be his replacement for UGA tennis, Jack leaves his program with two of his right-hands (Neil Versfeld and Stefanie Williams Moreno) taking over the reins. You have to love these stellar exit moves from these two UGA legends, which is why I asked Jack to send me a favorite photo of he and Coach Magill to include on this page. We look forward to bringing you a neat feature on Jack this coming Fall.
Another feature not to miss in our Social section is the Athens YMCA Kelley Boys reunion (pages 52, 53) that took place this spring in Athens. It was an absolute pleasure for me to see how much Cobern Kelley's mentorship meant to so many Athens gentlemen when they were youngsters. I hope I did an adequate job of covering what was truly a special evening.
Also, don't miss our fan picture pages from G-Day to graduation and our Georgia Girls and Proust interviews, featuring Kristen Henderson and David Crabtree, are spectacular. We also have a fun Guide 2 Athens feature with Hilltop Grille and Marker 7 restaurateur Chris Lloyd.
Lots of great reading throughout this Season Preview of BI, so kick back and enjoy!
Finally, while our quarterback "don't get no respect," he most certainly does from where I sit. So here's a toast to Stetson and his team to use this false narrative as motivation to run it back in 2022. Enjoy the rest of your summer and we will be back the week of the Oregon game with our next issue. Until then, Go Dawgs!!