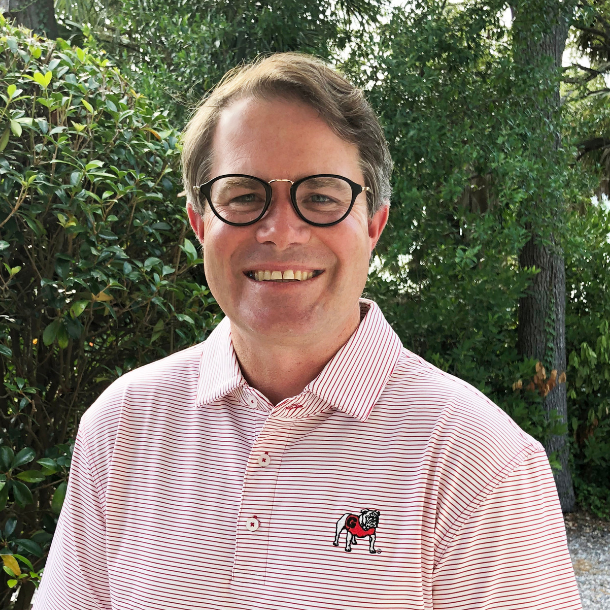 Well in case you don't know it, there's a pretty big game in Athens this Saturday as the Bulldogs host the Notre Dame Fighting Irish. It seems like it yesterday when the announcement was made back in June of 2014 that the Dawgs would travel to South Bend in 2017 and the Irish would journey south to Georgia in 2019.
If two storied college football programs playing each other wasn't enough hype, Saturday's game will be the talk of the nation as ESPN Gameday and a slew of national media converge on the Classic City.
This is a biggie sports fans and everyone here at Bulldawg Illustrated has done their part to add to the hoopla with this 64-page issue. Who better to grace our cover than Georgia tailback D'Andre Swift. After all, the University of Georgia has and continues to be called Tailback U and #7 with his combination of agility and power has been lights out in all three seasons on the UGA campus. When he gets the ball in his hands, #7's last name aptly fits because he's swiftly running by or over defensive players.
Speaking of the word/name Swift, I had two options for this cover's headline. The first was … Beat Notre Dame, Swiftly and the second (that made the cut) … A Swift Welcome to the Irish.
Having been one of the 50,000 plus Georgia backers that made the trip to South Bend two years ago, the hospitality shown to the Red and Black there made the more gracious headline feel right. Not to mention, very rarely do I see merit in producing a cover that could motivate the opposing team. Particularly when the team Georgia is playing (like this Notre Dame squad) has amble weapons to send the home team and its fans out of Dooley Field at Sanford Stadium with long faces.
Of course, the cover of a fan publication will have very little to do with the outcome of Saturday's game, but I do hope the Bulldog Nation puts a priority in showing the Notre Dame contingent (visiting Athens) some down-home southern hospitality. I'm confident that will happen Wednesday through Saturday afternoon, but come 5 p.m. or so on Saturday, all I can say is my fingers will be crossed, as two passionate fan bases collide, while feeling no pain.
Oh my, don't you know the "people watching" is going to be at a premium.
Seriously, it's going to be an awesome game. I hope that you will agree with me that this issue has a plethora of content to help you navigate the event both on the sports and social side.
From a Georgia fans' perspective, you can't mention Notre Dame and not be taken back to the 1980 national championship game (1981 Sugar Bowl), where the Dawgs led by Herschel Walker won the title in New Orleans with a 17-10 victory. Funny enough, Jeff Dantzler (page 10), Loran Smith (page 54) and Murray Poole (page 55) all have unique columns delving into the legend of the Goal-Line Stalker. However, what continues to make Herschel such a hero in the Bulldog Nation's heart is his willingness to always engage throngs of admirers. If you are a golf fan, then I think you will agree with me that Herschel's graciousness resembles the late Arnold Palmer. And without a doubt, Herschel is The King of Georgia football.
As much as Herschel and the 1980 team are revered, to say that Georgia fans are hungry for another return to glory is a gross understatement. Saturday's game represents a massive opportunity for Coach Smart and his team to show the college football landscape that they are true contenders. Thus far, the 2019 Dawgs have displayed stellar play in all three phases of the game. This must continue on Saturday night when toe meets leather at 8 p.m. EST.
In our social section of this issue, we have pages of content to get you ready for the festivities of Saturday's game. On page 32, Athens resident Lydia Menzie shares tailgate ideas. And on page 36, enjoy our Guide2Athens feature with shopping and dining ideas for a game weekend in Athens.
Of course, this issue is full of fan photos.
On page 26, the UGA Alumni Association's 40 Under 40 event was held this past weekend in Athens (see photos, pages 26-29). Wow, is all I can say for the 40 individuals that earned this awesome distinction. I doubt you will have time to do it this week, but during the off-week, I encourage you to go the Alumni Association's website and read about these awesome Georgia alums, who have made a terrific mark very early in their careers.
On page 38, our fan photos from the Arkansas State game begin. What an awesome day it was at Dooley Field at Sanford Stadium as tens of thousands of our fans wore pink to honor Arkansas State coach's late wife, Wendy Anderson, who lost her fight to cancer last month. The show of support earned national exposure for our fan base, but that wasn't the goal. Instead, the pink-out was merely showing compassion for a family dealing with loss. What a wonderful thing in today's often cynical world!
Speaking of compassion, the Bulldog Nation lost a special man last week with the passing of former player Bill Saye. On pages 48 and 49, are photos from the annual Wally's Boys breakfast that took place the morning of the G-Day game back in April. Over the years, Mr. Saye worked tirelessly to keep all the former players of Wally Butts connected through the Wally's Boys club and breakfast. While the April breakfast, unfortunately, was Bill's last with his teammates, his dedication will certainly carry on. It's only fitting that this issue's cover photo was taken by Bill's nephew, Rob Saye. Rob is naturally missing his uncle, whom he idolized, so I'm hoping the cover brightens his spirits some.
Well, I'm fresh out of time and space and didn't get to talk about several other neat aspects of this issue. Please enjoy all 64 pages. It's a monster issue, but well worth your time. Here's hoping that the Bulldog Nation welcomes Notre Dame to our city and campus with open arms, but at 8 p.m., the goal is simple … Beat the Fighting Irish, Swiftly … Go Dawgs!!
Please note, the next issue of Bulldawg Illustrated comes out October 1.