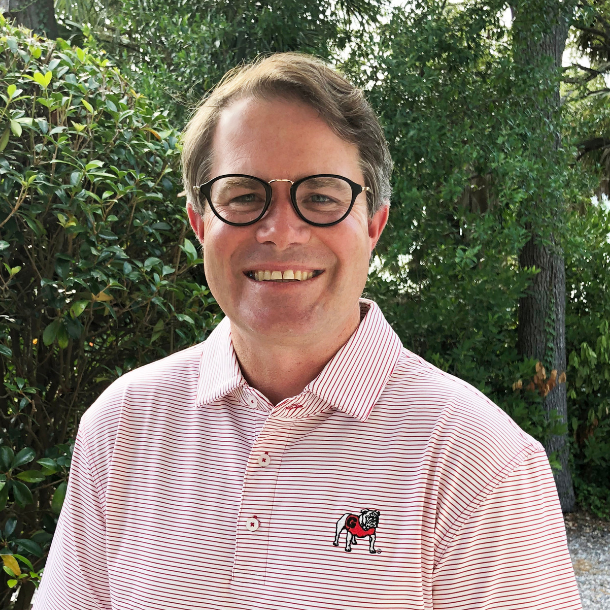 Another Saturday is behind us and once again our Bulldogs took another step towards becoming a complete team. While UMass proved to be the inferior opponent that we thought, the picture-perfect day for football provided lots of reps for the younger players on the 2018 roster. And 701 yards of offense speaks for itself.
Next up, red-hot Georgia Tech comes to Athens for a noon showdown between the hedges. You can bet that Yellow Jackets' head coach, Paul Johnson, would love nothing more than ending the Bulldogs' national aspirations. And unfortunately, Johnson has been successful in three out of his five visits to Sanford Stadium, which of course has garnered him high praise from the Tech fan base.
By now you have digested this issue's cover where our battle cry for Saturday's version of Clean Ole-Fashioned Hate is "Four Quarters of Focus." My reasoning involves all three of Paul Johnson's victories in Athens, where our coaches, players and fans collectively lost their focus, which led to gut-wrenching losses to the Bees.
In 2008, Georgia had the opportunity to win its eighth consecutive game over Tech, which would've matched The Drought (Tech winning eight in a row between 1949-1956). I remember '08 like it was yesterday as Georgia led by Matthew Stafford and Knowshon Moreno took a 16-point lead to the locker room at halftime. Unfortunately, I admittedly began whooping it up with friends barely watching the start of the third quarter. Within eight minutes of that period, Johnson and the Jackets had tied the game and would go onto a 45-42 victory. That second half was marred by awful tackling by Georgia's defense led by now Miami Dolphins safety and Pro Bowler, Reshad Jones who whiffed on a tackle that sprung a 60-yard Tech rush within seconds of the start of the third quarter.
Four quarters of focus!
The 2014 Georgia-Georgia Tech game now known as the Squib Kick game saw the Dawgs take a 24-21 lead with 18 seconds left in the game. Georgia head coach Mark Richt made the decision to execute a squib kick, which resulted in giving Tech great field position. A few plays later, the Jackets connected on a game-timing field goal and proceeded to win the game in overtime, 30-24. That game also included a rare fumble by Georgia legend Nick Chubb on the Tech's one-yard line in the first quarter.
Four quarters of focus!
Two years ago, the Dawgs took a 27-14 lead into the 4th quarter in Athens. You would think I would've learned my lesson from 2008, but once again I failed to keep focus on the game. We had friends in town (along with their children) who hadn't been to a game since their college days in the early 90s. I happened to see Governor Deal making his way down to the field for the Governor's Cup presentation and thought how neat it would be to have our friends' youngest daughter photographed with Deal. I pulled off the photo, but by the time I returned to watching the game Tech had scored a touchdown followed by intercepting a Jacob Eason pass. The Jackets would score again notching a 28-27 victory over Kirby Smart in his first season at Georgia.
Four quarters of focus!
By now, I hope reliving the horrific details of the 2008, 2014 and 2016 losses to Paul Johnson and Georgia Tech drives home my point of the importance of not letting your guard down for a single play on Saturday. That goes for our coaches, players and fans alike. Get to the game early to salute the Georgia seniors playing their last game in Sanford Stadium. And then don't take your eyes off a single play. I can guarantee you that will be exactly what this twice, tarnished fan/editor will be doing.
I hope you enjoy this issue of BI that includes two features on gridiron Bulldogs, Kevin Butler (page 52) and Jeff Lewis (page 30). Both Butler and Lewis have enjoyed the pleasure of beating Tech as players, while also experiencing the agony of losing to them. And for the lady Bulldogs out there, you don't want to miss this issue's Georgia Girls (page 32) featuring Savannah resident, Staci Cannon. She and her mother are producing hip jackets that can be adorned with a vast selection of your favorite Georgia logos and emblems. Too cool.
Alright Bulldog Nation … it's officially Tech week, so I wish you a Happy Thanksgiving with your families on Thursday, but come Saturday it's all about one thing … four quarters of focus … Go Dawgs!!