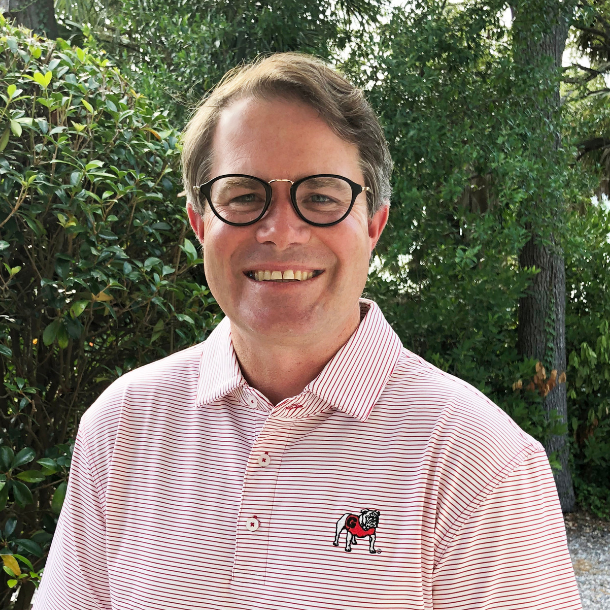 As I began planning for this Season Preview issue a few months ago, the year 2021 was my focus. I quickly landed on the always, fun card game of Blackjack.
For those not familiar with Blackjack, the basic idea is to beat the dealer's hand, which begins by both the players and the dealer getting two cards. In the perfect scenario, the player can automatically win with a hand consisting of an Ace (which is counted as an 11), plus any of the face cards or the 10-card … 21 Blackjack!
To me, it was perfect to compare Blackjack to our Dawgs' 2021 season because the goal in each and every game is to come out with nothing but Aces and Faces (as our terrific cover displays).
Now, for those who do understand Blackjack, the reality is that your initial two cards don't always come up Aces and Faces. However, the player certainly has the upper hand on the dealer, if he or she has at least one Ace or Face. As everyone that follows college football knows, no season is ever perfect. However, a magical season can still be achieved by digging deep by winning a few contests the hard way.
Playing off the Blackjack theme, I challenged BI writer Matthew Pasek (pages 13-17) to name his four Aces, Kings and Jacks from the 2021 Georgia football roster. I must say Matthew nailed them. However, the good news is that our roster is so deep this season that there is certainly plenty of room for scrutiny for Matthew's choices.
A wonderful problem indeed …
Next up, I tasked BI's UGA student beat writer, Davis Baker (pages 22, 23) to go deeper into the game of Blackjack by exploring the difference between what are called soft and hard hands in the game. Basically, those are the easy and difficult ways to beat the dealer.
Then Davis had to apply that logic to the different ways the 2021 Georgia team can earn its way into the College Football Playoff come mid-December. Enjoy the four scenarios that he came up with. Without a doubt, his first two are what everyone in the Bulldog Nation desires this fall. However, if push comes to shove, which means our Dawgs suffer some losses, there is still a path in Davis' latter two scenarios, be it much more difficult.
Like always, it's a blast to be creative with our Season Preview issue and I think we have done just that with our Blackjack 21 theme. However, some things never change with this issue. The biggest being always providing Game by Game (pages 53-57) and Position by Position (pages 59-61) previews. Enter our veteran at BI, Jeff Dantzler, who always comes through with what amounts to nearly 8,000 words for what he and I affectionately call "the two beasts." You might need to take a beverage break this summer, when reading these two, but I assure you they are worth every moment of your time. Enjoy!
Finally on the sports side, be sure not to miss Greg Poole's All-Leadership Team (page 18), Matthew Pasek's All-Immediate Impact Team (page 20) and JD's Early Top 10 (page 57). These features are always stables in our Season Preview issue and it's especially nice to see our writers' consistent accuracy at the end of the season. Blackjack 21!
Switching gears, no issue of BI is complete without our Social section and I'm thrilled to report we have tons of fan photos starting on page 26. Hooray, people gathering.
Kudos to St. Simons Island resident and UGA alumnus Chase Hopkins (and his guest) for winning the Sea Island Golf Club's Member-Guest (page 34) in May. For those keeping track, Georgia grads are back-to-back winners in this event as islanders Jeff Carter and Heard Galis beat the field in 2019. Woof, Woof, Woof!
On pages 28 and 29, our Georgia Girl feature is with Orlando PR and marketing professional, Lauren Yochum. What a great job to help those in the food and beverage world define their brand. And, for sure, she had me, when I read about her two Golden Retrievers. And our Proust Q&A with Memphis Dawg, Tommy Byrnes (page 36) is equally interesting.
Looking for some summer fun? Try our Bulldogs on the Beach Cocktail (page 40) or enjoy a variety of music playlists supplied from Athens' movers and shakers on page 41.
Finally, I felt our Blackjack theme that includes Aces and Faces, simply wasn't complete without the Queen of Hearts.
Becky Cavan, who is the wife of former Bulldog QB and current special assistant to Kirby Smart, Mike Cavan was the perfect choice. Becky was nice enough to answer all 21 questions that Hamilton Culpepper and I threw her way (49-51). And I must say, each and every answer is terrific. What a delight for our readers to get to know such a lovely lady and Damn, Good, Dawg.
Ok, Bulldog fans, you know your marching orders for the 2021 season. Nothing but Aces and Faces, which all begins Labor Day weekend in Charlotte versus Clemson. What a donnybrook that is going to be! We will be back with our next issue that week, so until then enjoy your summer. And finally, literally at press time, congrats Harris English … Blackjack and Go Dawgs!!