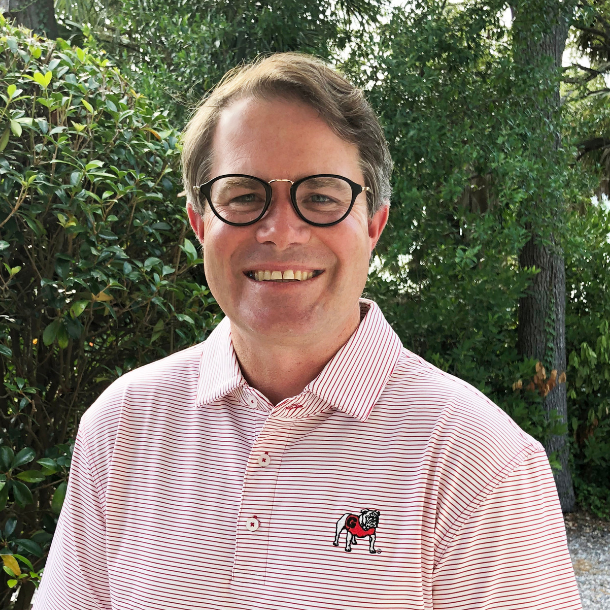 This past Saturday night's game in Columbia, South Carolina was an excellent opportunity for our 2020 Dawgs on many fronts. And I'm happy to report that they took full advantage by never letting a depleted Gamecocks team feel like they had a chance.
Georgia 45 South Carolina 16.
This go-round it was the rushing game that led the Bulldogs offense with James Cook having one of his most impressive games ever for the Red and Black. Cook gained over 100 yards and two touchdowns and Zamir White was equally impressive with gashing runs throughout the night and his own pair of TDs.
And besides letting South Carolina's tight end go off, the Georgia D was back to being its stingy self limiting the Gamecocks to just 273 yards of offense. Hooray for Tyson Campbell on his first career interception.

Finally, the one constant of the 2020 season, the Georgia special team was yet again beyond impressive as Jack Podlesny and Jake Camarda were perfect when called on and Kearis Jackson was an absolute beast with huge gainers for both the kick and punt returns units.
Normally, I don't use this space for a recap of the prior contest, but it seems prudent this time out because unfortunately complete games have been hard to come by for Kirby Smart and company during this 2020 season. Yes, the Mike Bobo led Gamecocks squad has been decimated by injuries and opt-outs, which is truly unfortunate. However, with the decisive victory, our Dawgs proved that they are very much still a top program in the country, who aren't packing things in for this season.
Next up for the Dawgs is Vanderbilt, who arrives to Athens on Saturday still searching for its first win of the season. In a lot of ways, this game will be identical to the South Carolina one. Can Coach Smart keep his troops focused on getting better no matter the opponent on the other sideline?
I'm a firm believer that the answer to that question is an absolute YES. The reason is simple. Saturday's game will be the last for this special senior class, which is why the awesome photo of Azeez Ojulari (from the South Carolina game) was perfect for this issue's cover.
#13 with grass stuck in his face mask is literally giving a salute. And while he isn't a senior, the redshirt sophomore, linebacker will certainly have a huge decision to make this off-season as he contemplates his future. My hope is that Azeez will return to Athens in 2021 and be joined by as many as possible Georgia juniors, who will also be pondering the jump to the NFL come January.
BI's Jeff Dantzler continues to remind anyone that will listen of the importance of key players making the commitment to their University for one more season. This is often the difference in a true championship run.
Or not.
Speaking of Dantzler and the number 13, how cool is it that a current stud Georgia defensive player wearing that number also graces this issue's cover as we say goodbye to probably the greatest Georgia defender ever Jake Scott. The legacy and lore of that #13 is something that I hope all Georgia fans are educated on. As you will read in JD's special column on pages 8 and 10, what Jake Scott did in two seasons at Georgia is hard to fathom. The man simply had a gift for making things happen when the football found his hands. Of course, he was the one responsible for putting himself in the position for that to happen. And often.
While JD mainly focuses on Jake Scott's exploits while at Georgia, I found a couple from his professional playing days that must be shared.
Scott had seven takeaways in 11 playoff games.
In 84 games with the Miami Dolphins, Scott had 35 interceptions (which is still a franchise record). And added another 14 picks in his final 35 games with Washington.
The above isn't a misprint. In 119 NFL games, Jake Scott had 49 interceptions. Holy Moly, what a beast.
R.I.P Jake Scott … 1945-2020. A football career and life that was 100% done his way. You have to love that!
Of course, I'm sure the Georgia fans from the late 60s can tell how much better Georgia would have been if Jake Scott played for two more years. I refuse to get greedy here, but I sure am hoping that our current #13 Azeez Ojulari at least gives us one more season in 2021.
Back to this special senior class, Saturday's game in Sanford Stadium will more than likely be their last game. Everyone here at Bulldawg Illustrated salutes you for all your contributions during your time in Athens. Yes, you are at the very top for most wins ever, but more importantly you have represented the Georgia G with great care.
Thank you, thank you seniors! Now go get that victory against Vandy.
I hope you enjoy this issue of BI, which will get you ready for the final home game of 2020. Go Dawgs!!