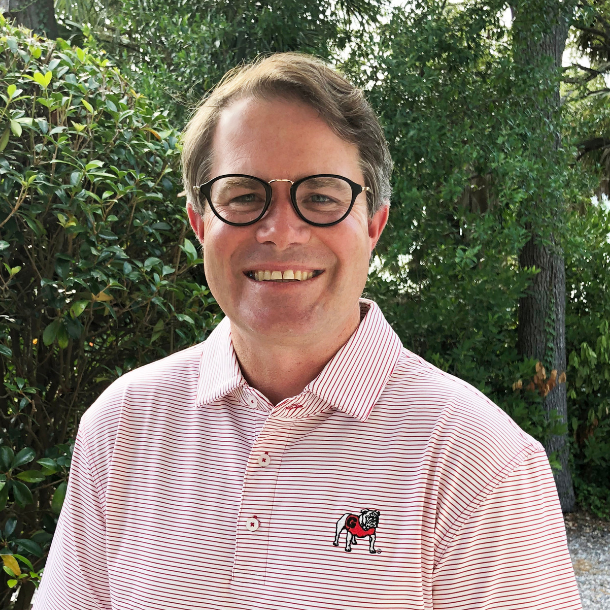 This past Saturday was special in so many ways with our team continuing their awesome play and our fan base reconvening at full capacity in Sanford Stadium.
First, let's look at Kirby and Company, who showed not only their own fans, but the entire nation that the huge win against Clemson was certainly not a fluke. As we stated in our last issue, UAB was a team that shouldn't be overlooked, which is why I'm so thrilled with the total focus that our Dawgs came out from the opening whistle.
That call for total focus is exactly why you see that on this issue's cover. And also because "focus" is what Greg Poole gleaned from his vantage point shooting photos on Saturday versus the Blazers. Enjoy his From the Field column on page 50.
As everyone knows, a football season is a long grind that requires your team to always be ready when they step on the field, always ready for the nearest duty. Through two games, Coach Smart has obviously gotten that message across. Next up, are the always, tough South Carolina Gamecocks.
Jeff Dantzler goes deep into his Dooley/Munson mindset with his column on page 10. His reminder to our readers of the success South Carolina has against the Bulldogs in the last decade is definitely something not to forget. That shouldn't be that hard seeing as the Gamecocks dashed Georgia's chances at national aspirations the last time they were in Athens. That unthinkable upset occurred because the Dawgs of 2019 weren't focused and had a slew of miscues and turnovers because of it. You can certainly bet the 2021 squad will be reminded of this throughout this week's practice. Stay on them, Coach Smart.
The Bulldog Nation's focus was also certainly keen this past Saturday as tailgate teams across campus showed up early to make sure every last detail was in place for a fun day of revelry with fellow Dawgs. And boy, that's exactly what it was … total fun. What an incredible release it was to catch up with so many fellow football season brethren. Loran Smith was clearly moved by Saturday's return to normalcy for a football weekend in Athens. Enjoy his column (page 54) and all the neat activities that caught his fancy.
The good times should only get better on Saturday as we get to see our Dawgs under the lights. To me, there really isn't anything better on the planet. A full day of watching other games leads into seeing our team in those beautiful red jerseys ready to do battle with their next opponent. And of course, Georgia's 4th quarter Light Up Sanford has become one of the best traditions in college football. It will certainly have extra juice on Saturday night after the non-traditional season in 2020.
Beyond everything you will need, from a sports standpoint, to get ready for Saturday's battle against the Gamecocks, this issue of BI has three excellent interviews with Georgia alumni.
Hamilton Culpepper catches up with former Tennis Dawg, Trey Carter (page 48). I love how open Trey was in the interview when talking about overcoming addiction. And it's so special that he has made helping folks with similar struggles his career and life purpose. You can bet Coach Magill is certainly proud of his former netter, who also helped capture two natties during his stint in Athens in the 80s.
In our Georgia Girls feature (pages 26, 27), we touch base with Athenian Amy Flurry. How cool that this magazine major at UGA now finds her greatest joy in getting her clients in periodicals across the globe.
And I've left the most special Q&A (page 28) to talk about for last. Athenian Jay Boswell is tackling stage 4 colon cancer like a stud. His sweet demeanor in facing such a challenge is certainly something we can all learn from. And his idea of perfect happiness will certainly ring true with folks who love golf, their friends and the Dawgs. Woof, Woof … keep fighting Jay!
Finally, I leave you with something my next-door neighbor in Athens, David Abernathy, absolutely nailed when talking about our 2021 Bulldogs' team. It's fairly simple, but David is spot-on in remarking how obvious it is that our football team is having a ton of fun playing football right now. Combine that with razor-like focus and you certainly have a formula that could lead to something special down the road. However, for now, there is only one thing our team and fans need to do on Saturday night … Keep the Focus!
Let's light up Sanford and the Gamecocks. Go Dawgs!!