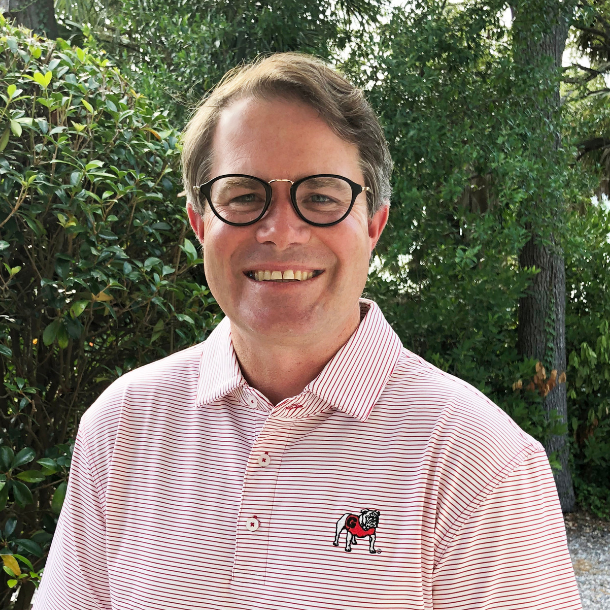 With Week 0 officially in the books, the 2022 college football season has officially begun. And how sweet it is that our reigning National Champion Bulldogs make their season debut on Saturday afternoon in Atlanta versus the Oregon Ducks in the Chick-fil-A Kickoff Game.
Mirroring the start of the 2021 season, we at Bulldawg Illustrated wanted our cover to be extra special, so we again reached out to UGA alum and Blackshear, Georgia native Mack Williams for his stellar artistic abilities. I wasn't sure if Mack could top last year's "Time for a Dabo of Mayo" cover for the kickoff game in Charlotte, but I'm happy to report he once again nailed it with this issue's "Duck Lanning" cover. Without a doubt, longtime BI contributor and cartoonist legend Jack Davis surely would approve of this colorful and clever cover.
While Mack and I had some fun with the Ducks and Coach Lanning, don't for one second think that we (and hopefully all of Bulldog Nation) underestimate the Oregon football program and their new coach. There is nothing but respect for the Ducks from the Pac-12. I'm confident they will show-up in Atlanta ready to show the college football world that they are fully capable of taking down a SEC team like our Bulldogs.
Opening games with panache certainly get the juices flowing, but as Coach Smart allowed last week they also come with a great deal of uncertainty. Yes, this 2022 Bulldogs' team is loaded with talent, but until toe meets leather on game day, their true abilities aren't fully known. Can Georgia's defense be anywhere close to the historic 2021 unit (that Coach Lanning had a ton to do with) that sent so many players to the NFL this past April? And on the other side of the ball, will Georgia's running backs prove to be as invaluable as Zamir White and James Cook were last season? Oh yeah, our Bulldogs also are replacing all-world punter and kickoff extraordinaire, Jake Camarda.
Like I said above … lots of uncertainty.
Nonetheless, I have extreme confidence that Kirby's 2022 canines will be ready when the opening whistle sounds on Saturday afternoon. The reason is because of the stellar leadership of this 2022 team. I chose this photo for my page because I love seeing offensive lineman Warren McClendon and linebacker Nolan Smith battling during the G-Day game. Oh yeah, it also didn't hurt that Warren (from Brunswick) and Nolan (from Savannah) are fellow 912 area code brethren, like myself.
And while I'm in the 912, don't forget Stetson Bennett (from Blackshear). I can't wait to see No. 13 lead this team even more this season. Last year, he did amazing things with his arms and legs. This season, I look forward to him adding his voice even more to his assets. Clearly, there will be games when his team needs his vocal leadership and I fully expect Stet to rise to the occasion.
Enough of my two cents … it's now time for me to switch gears and discuss what all is in this 64-page issue.
Jeff Dantzler sets the stage early with his column (page 12) by discussing what victories in blockbuster opening games have meant to the Georgia football program through the years. JD goes back as far as the 40s to last year in his space. There's no denying what the victory over Clemson meant to the 2021 national champions.
Much like the 2022 Georgia team, our sports writing team has some youngsters ready to make their mark this season. I introduced Coby Serina to our readers back in the spring and I'm happy report we've added Clay Watkins (another 912 by-product). Enjoy their writings this season and be sure to follow their practice coverage at bulldawgillustrated.com over the coming months.
On page 24, legendary football writer Tony Barhart (A.k.a. Mr. College Football) is nice enough to lend his expertise to not only Saturday's game, but the overall state of college football. I love Tony's candidness about NIL (Name, Image, Likeness). We can only hope some "real structure" will eventually be found.
Finally, for our sports coverage, don't miss Hamilton Culpepper's excellent story about Jackson Muschamp (page 60). It's refreshing to see how Muschamp puts such a priority on his family and friends despite the rigors of playing college football. And then on page 62, Loran Smith delivers a dandy column on the non-stop drive of Kirby Smart.
This issue is also special because it is our 20th season of putting out our publication. And as I've said many times, no issue of BI is complete without our social coverage.
On pages 28 and 29, enjoy getting to know UGA alumna Amelia Dortch in our Georgia Girls feature. This Grady grad, dynamo not only is an outreach professional for the US Department of Agriculture, but also has her own boutique branding company.
Speaking of the Grady School of Journalism, Loran Smith's Bulldogs of the 4th Estate column (pg 54) this issue features Georgia sports information director (and Grady grad) Claude Felton. As so many already know, Claude is the G.O.A.T in his field. Loran nails Claude's exceptional leadership skills in always making Georgia Athletics look their very best.
Finally and certainly not the least, there are 14 pages of Fan Photos beginning on page 30 with the Kirby Smart Family Foundation's Giving Day. As JD coined 20 years ago, "You Never Know who you'll see in Bulldawg Illustrated." And funny enough, JD celebrated his 50th birthday this past week, which landed him and his guests in BI (pages 52, 52). Welcome to the 50s Club, my friend!
That does it for me. Please enjoy this issue of Bulldawg Illustrated. See you in Atlanta for the Duck Hunt … Go Dawgs!!