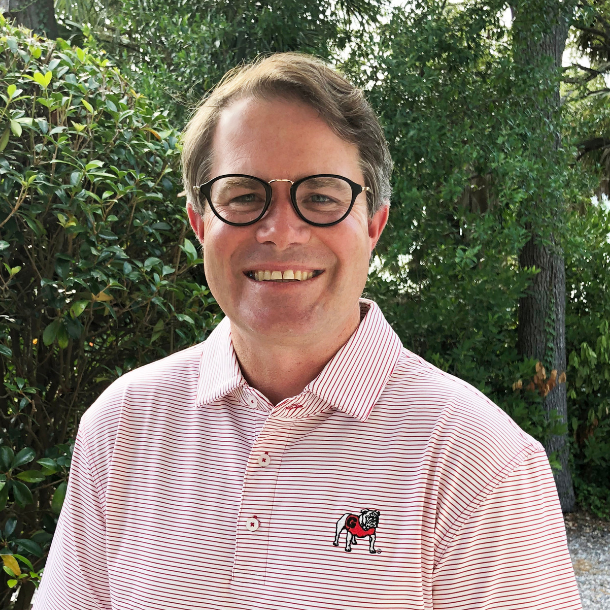 Even though the last three months have absolutely flown by since our Bulldogs brought the national title back to Athens, it is nice to be back in the saddle again to bring you another issue of Bulldawg Illustrated.
This one is special for a couple of reasons.
First, with this issue, we begin our 20th year of publishing BI. While I guess it is a milestone to celebrate, I must admit it makes Cheri, Jeff Dantzler and me wonder where the time has gone. Meaning, darn it, we are getting old. It seems like it was just yesterday that I came back from a NCAA Final Four in New Orleans with the idea of Bulldawg Illustrated. Thankfully, our new buddy at the time, JD, was thrilled to offer his extensive credentials and talents to helping my idea turn into a reality. And to Cheri's credit, she agreed to the new undertaking, but only if we also included a social component that embodied the entire Georgia football experience.
So hundreds of issues later, which included thousands of sports articles and images, lifestyle features and most importantly fan photos, we forge ahead with the same goal of uniting Georgia fans in doing what they love best … following and supporting their Dawgs.
Secondly, this issue of BI is special because unlike any other in our previous 19 years, we start this as the national champions (from the previous season). However, taking our lead from head coach Kirby Smart (that Jeff Dantzler drives home in his column on page 8), you will find this issue is all about turning the page to the upcoming 2022 season.
In his opening press conference to start spring drills, Coach Smart skillfully spoke in terms of this being a "fresh start" for the current team to "find their identity." Thus, as our cover proudly displays, "Finding Identity 2022" is what this issue is about and how our football team has responded (over the last month) to their coach's desires.
Starting in our sports section on page 11, you will find stories that relate to "Finding Identity 2022." And like with the football program, the next man up mantra is the same for us at Bulldawg Illustrated as our new BI UGA student intern, Coby Serina makes his debut with his writing. I must say he performed very well with his duties. On pages 11-14, Coby goes through each position unit in a unique way. He grades each on how they are doing in finding their identity. As Coach Smart continues to remark, there is plenty of work for all units within the program. But it was music to my ears to hear him say that he is very pleased with the effort of entire team. He even allowed that there hasn't been one poor practice during spring drills. Yes Sir!!
Also, in our sports section, enjoy Coby's other three articles. On page 16, he showcases four leaders that were tabbed by Coach Smart for their importance towards this 2022 team finding their identity. On page 18, enjoy meeting Georgia's four new coaches. Change is inevitable in today's college football, but all indications are that Coach Smart has done a dandy of a job with these new hires. Finally on page, Coby analyses the mega Pro-Day held in in mid-March and how it helps shape the future of the current 2022 Dawgs.
Then on pages 22 and 24, BI's wily veteran Greg Poole takes a look at players that have been turning heads during spring practice. Good stuff, Greg. Thankfully, he joined the BI team ten or so years ago after previously running his successful Leather Helmet Blog. His contributions to our website and photography are certainly something worth celebrating during BI's 20th.
Issue 1 of our 20th year wouldn't be complete without our social section. On the fan photo front, enjoy our pages highlighting the UGA Alumni's Bulldog 100 celebration (pages 30-34), the spring meeting of the Touchdown Club of Athens (pages 42-44) and the Champions Celebration Parade in the Golden Isles (pages 36-40). Being a native of St. Simons Island, the pride displayed in honoring Warren McClendon, Jake Podlesny and the three Redcoats members on the streets of downtown Brunswick was spectacular.
Also, don't miss Cheri's Georgia Girls feature with Kelly Frey Chasteen (page 28). She and her husband (Jim) and three other UGA grads are the proud proprietors of Atlanta's ASW Distillery. Without a doubt, I'm sure Kelly keeps all those Bulldogs straight while they make award-winning spirits. My personal favorite, Duality. And on page 46, enjoy meeting Charleston native Tyler Wilhoit. You have to love a coastal boy, who says the one thing he would change about himself is his golf handicap. You and me both, brother.
Cheri also debuts a new feature, "A Bulldawg's Guide 2 Athens" on page 35. Enjoy getting to know Hannah Groseclose and enjoy her recommendations for enjoying the Classic City.
Wow, another editor's note has come to a close. May the rest of the spring bring more progress towards our Georgia football team finding their identity and for our fan base to get into shape for the 2022 season run. Speaking of that, look for our 2022 Season Preview issue that comes out the week of the Fourth of July. Until then, Go Dawgs!!