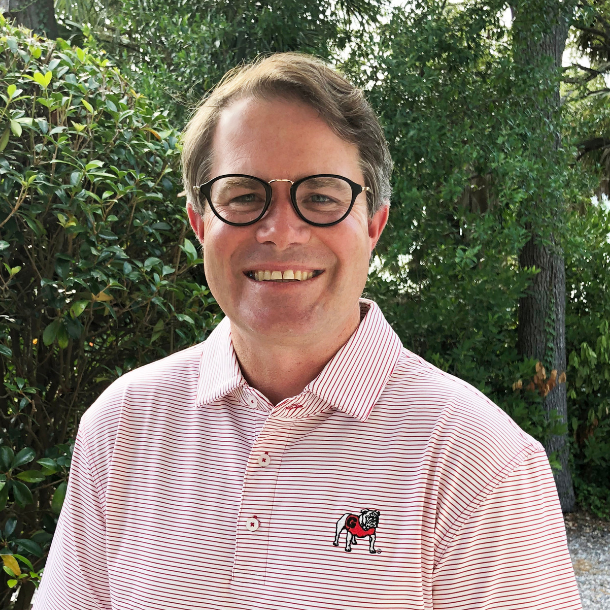 Well, Georgia fans I'm sure you are feeling like I am right about now … dazed and elated. It was an old-fashion donnybrook in CoMo, where the midwest Tigers came to play from the opening whistle. But fortunately, our Bulldogs fought together to dodge a major bullet bringing home the agonizing 26-22 victory over Mizzou.
Whoa, that game was something I won't soon forgot.
As Coach Smart alluded to in his immediate interview following the game, when you go on the road in the Southeastern Conference victories don't always come easily. That was most certainly the case this past weekend. However, the good news is that this 2022 Georgia team heads into October still unbeaten.
Next up … the Tigers (Auburn) from just across the state line, who like Missouri face our Bulldogs after smarting from a tough loss (to LSU) the week before. Much has been talked about surrounding all the turmoil on the Plains. However, I firmly believe beleaguered head coach Bryan Harsin will have his cats ready come 3:30 p.m. on Saturday in Sanford Stadium.
With that being said, coupled with Georgia's not-so-great performances the last two Saturdays, I felt this cover of BI had to strike a realistic cord, so all the photos (on the cover) were taken by BI's Greg Poole after the win in Missouri. The faces of Coach Smart, Stetson Bennett, Nolan Smith, Brock Bowers and Sedrick Van Pran are as real as you can get. There is definitely concern in their eyes, however each also possesses resolve, which should make you feel good as a Georgia fan.
The message is simple this Saturday … eye for the Tigers and use the recent struggles as a launching point to return to the standard of football expected at the University of Georgia.
As Jeff Dantzler delves into with his column (page 12), the history of the Deep South's Oldest Rivalry is rich, to say the least. And while our Dawgs have been dominant in the series most recently, the Tigers have history on their sides for dashing Georgia's desire for dream seasons.
Don't kid yourself, Auburn will definitely arrive to Sanford Stadium and give our men in Red and Black their best punch. While fans' wants for their team have nothing to do with the outcome of a game, they can help their team by standing behind them on game day. With that being said, it is absolutely imperative that Sanford is bonkers when toe meets leather on Saturday. There is no doubt that Missouri's fan support contributed to the game in CoMo being so exhausting.
Again, "Eye for the Tigers" on Saturday.
This issue of BI (all 72 pages) definitely matches what is going to be a humdinger of weekend in Athens. I'm pretty sure everyone I know from all parts is converging on the Classic City. It's going to be a blast, but as already stated our fans and team must do their part so the good time lasts the entire weekend.
Beyond our normal sports coverage, Hamilton Culpepper is back in this issue (page 64) with an excellent interview with Knox Culpepper. You have to love Knox' humility and my goodness I totally forgot that he notched 51 tackles in back-to-back games versus Auburn (25) and the Jackets (26) in 1983. That is insane. Enjoy catching up with this Damn Good Dawg.
On the social front, I must first give BI photo intern, Carter Horne, kudos for manning the Bulldawg Illustrated fan photos camera at the Missouri game (pages 30-38). Carter, BI student writer Coby Serina and BI Mr. Everything, Greg Poole, drove all the way to Columbia and back. That alone deserves praise, but throw-in the game being at night and these guys have earned some extra Dawg Bones. Thanks fellas, great articles and images and you made it back safely!
Also, something special in this issue, is our recognition of the UGA Alumni Association's 40 Under 40 Class of 2022 (pages 39-50). I think you will agree with me that seeing where some of Georgia's finest have landed in their careers is fascinating.
This issue's Georgia Girls features Sarah Bennett (page 28, 29) of Monroe. Anyone who knows Sarah will attest to her fun and genuine demeanor. Her answers certainly prove that. And what a great memory that John Bell (Widespread Panic front-man) sung the national anthem at Foley Field the day Panic in the Streets occurred in downtown. You gotta love Panic and the Dawgs.
St. Simons Island pharmacist and business owner, Tommy Bryan mans our Proust Q&A spot (page 54) in this issue. Always one for a good laugh, Tommy nails it when blending marriage, duck hunting, golfing and the Dawgs with his answers throughout.
And since Athens is going to be off the charts this weekend, enjoy Alexa Stevenson's Guide 2 Athens (page 52) feature, which is full of neat recommendations from food to culture.
Finally, Loran Smith is back in this issue with not one, but two offerings.
For our Bulldogs of the 4th Estates series, Loran profiles Amy Robach (page 53). Despite Amy's meteoric career in television broadcasting, she remains grounded by her family and a love for our University. It's no wonder so many Americans adore watching her.
Loran's sports column is a must read on page 62 for any Dawg fans who are feeling angst about this 2022 Bulldogs team. The sledding in the SEC is never easy, but it's a lot more pleasant to learn from a tough earned W, than a devastating loss.
With that being said, I'm out of here. Enjoy these 72 pages of Bulldog love and now it's time … eye for the Tigers. See you in Sanford, Go Dawgs!!