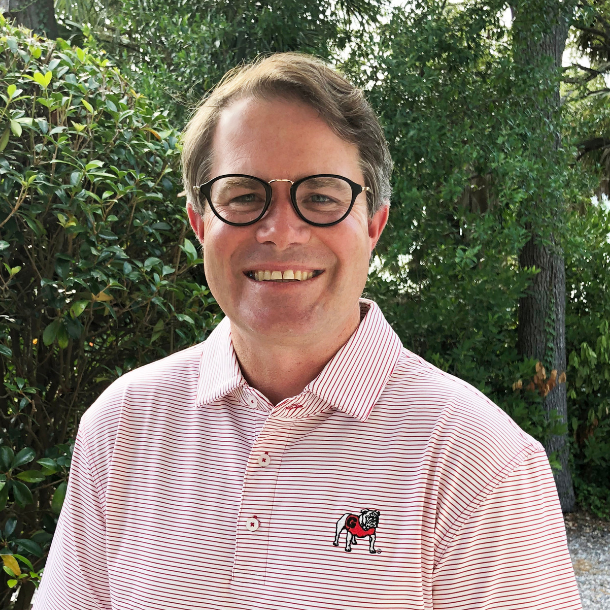 As expected Tennessee came to Athens and gave our Dawgs a tough fight, but when the final whistle blew the better team was the victor.
Georgia 44, (Not so) Big Orange 21.
Now the scene is set for the mega-showdown, Georgia versus Alabama, in T-Town (Tuscaloosa) on Saturday night, where both coaches find one phase of their team not hitting on all cylinders. For Kirby Smart's Bulldogs, better execution by his offense is needed. And Alabama's Nick Saban is dealing with a defense that can't get off the field on third down.
I think all Georgia fans would agree that the Bulldogs' offense being a work in progress was very much expected. After all, it's year one for Todd Monken and his new system. And of course, when you have to replace quarterback Jake Fromm and running back D'Andre Swift; just to name a couple, patience is probably a good thing.
However, thankfully each week vast improvement is occurring from the likes of Stetson Bennett, Zamir White, Kenny McIntosh and Kendall Milton. And the surge of Kearis Jackson at the receiver position has been outstanding. His prowess for getting open and making all the catches truly is the brightest spot thus far for the 2020 offense.
The fact that Alabama's defense is having a hard time getting off the field on third down is typically not in the Crimson Tide's DNA. However, I say this knowing full well that Coach Saban will make a ton of progress this week in that area. There's a reason the man is probably the greatest college football coach of all-time. Whenever his teams have had some holes, he fixes them with surgeon-like precision.
While Georgia's offense and Bama's defense have plenty of improvement to be made, their counterparts on the other side of the ball are straight nasty. And by no means am I implying a negative here. Each week in Bulldawg Illustrated, our UGA student intern, Lance McCurley, features six players to watch (typically three on offense and three on defense) for both Georgia and the team they're playing that week (pages 12-15 in this issue). Without a doubt, we could have named all six from Alabama's offense. My goodness folks, they are playing at a level that is reminiscent of a video game. Gashing runs by their physical running backs and vertical passing to their receivers with unreal speed and size.
Thankfully, our Red and Black defense is equally as stout as the Bama offense, which is why Monty Rice's scoop and score touchdown photo is on our cover. Who better to lead our team to T-Town than the Huntsville, Alabama senior, who put off going to the NFL to help this Georgia team reach its ultimate goal.
Wowsers, watching these two sides go at it on Saturday night is going to be an absolute blast. Can the Georgia defense that's not letting anyone into the endzone stop the Alabama offense that's scoring at will?
Like I said earlier, it's going to be a mega-showdown.
Oh yeah, I almost forgot. Both Georgia and Alabama are also playing spectacular on special teams. Fundamentally sound on kicking, punting, returning and coverage. Athletes everywhere executing the small details that make special teams truly special.
And of course, there's the no Saban assistant beating the master scenario, which now stands at Nick 21 – Former Assistants 0. As I said the other night after the Tennessee win, as I slammed a water bottle into a trash can, who better to finally break that run than our very own Kirby Smart. He certainly has been the closest and every streak does finally come to an end. What better place for it to happen than the Holy Grail of college football championships … Bryant-Denny Stadium.
Woof, Woof, Woof!
I hope you enjoy this issue of BI.
Our sports coverage will definitely help what promises to be one of the slowest weeks ever in anticipation of toe finally meeting leather at 8 p.m. EST on Saturday night.
On the social side, don't miss our Georgia Girls feature with Perry native Lindsay McConnell, who resides in Athens with her husband Chuck and is Vice President of Hughes Automotive. This Terry College grad is uber-sharp and a blast to be around. And while she comes from a family full of Bama loyalists, she's all Dawg. My hope is she gets to make a fun phone call to her dad just before midnight on Saturday.
Woof, Woof, Woof.
Finally, don't miss our fan photos from the Tennessee game. Our fans continue to amaze with their outstanding support of the Georgia team. Sanford Stadium was plenty loud even at 20% capacity. It will be five weeks before the next home game, but that doesn't mean you still can't come to Athens for a weekend. Like businesses everywhere, the hotels, shops and restaurants in the Classic City need all the support they can get during this very, challenging pandemic.
For now though, it's time to take it to T-Town and get that long-awaited victory over the mighty Tide. Go Dawgs!!