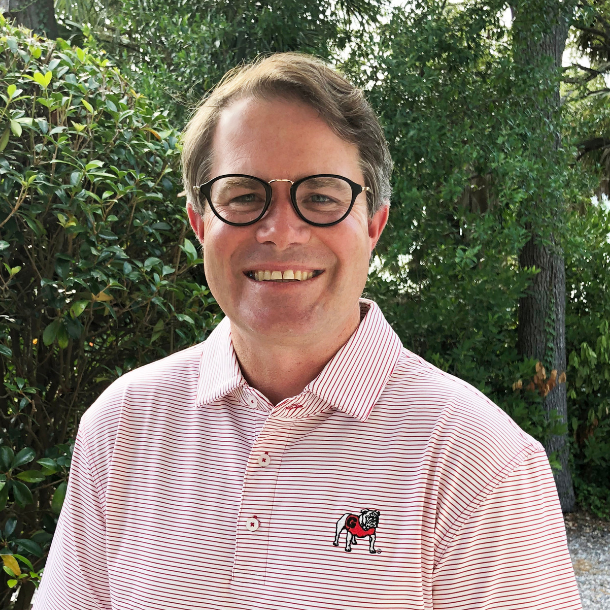 Well, just as expected, it was a brunch beat down in Nashville as our Bulldogs offense scored at will against the inferior Commodores. And it was an all-you-can- eat day for our hungry defensive warriors. Ha, Ha … Vandy had it coming and they got it … 62-0.
However, now that game is way in the rearview mirror as former Bulldog O-line coach Sam Pittman brings his red-hot Arkansas Razorbacks to Athens for a high noon showdown that promises to be a slobber knocker.
The respect for Coach Pittman cannot be understated as he was one of Coach Smart's main hires, when Kirby was named Georgia's head coach back in December, 2015. In their four years together, the two men did great things for Georgia's proud football program, so it is no surprise that Coach Pittman has had immediate success for Hog Nation. Both he and his lovely wife, Jamie, are terrific people who absolutely love his profession, which provides the wonderful benefit of making a difference in their football players' lives.
Again, nothing but respect for Coach Pittman. Thanks for your hard work, while at Georgia. However, this Saturday, the show of love must ease as our Bulldogs continue their desire to be elite, so losing to the Hogs isn't an option. I'm certain our team will be ready for the Noon kickoff time and I fully expect our awesome fans to do their part. However, a little nudge never hurts, so as our cover says … Be Elite … Be in your Seat!
And who better to headline this issue's cover than Uga X. UGA athletics' main photographer Tony Walsh nailed this shot of college football's most loved mascot. And the SEC logo on the pylon is perfect for this high stakes conference battle. It makes you proud to play football in the toughest landscape in all the land. Woof, Woof!
And you can't talk about Uga, without mentioning the Seiler family, who has managed "the dog" for now 65 years. That's a lot of years and a ton of games, home and away. At a recent Touchdown Club of Athens meeting, the Seilers were recognized for their awesome commitment to Georgia. It was great to see the always, dapper Mr. Seiler looking so good. Enjoy photos from the TD Club evening on pages 46 and 47.
Since I'm already on the social front for this issue, this 64-pager is absolutely packed with fan photos.
In the Vandy games ones (pages 38-44), you will even find some DGDs from Thomasville, Georgia (Phillip Davis and his sons Shep and Stafford), who were in Wisconsin supporting former golf Dawg Harris English and the entire USA team. English represented his country, state and University just like you would expect from the now St. Simons Island resident … total class. Way to go Harry, what a whipping you and your teammates put on the fine chaps from across the pond.
Speaking of golf, don't miss the photos from the Bulldog Open (pages 48-50) that was held the Friday before the South Carolina game. All the proceeds from the annual event go to support the UGA Men's Golf Program.
In our Social Q&As, we visit with UGA alumna, Macy McNeely (pages 32, 33) and UGA alumus, Peter Dale. While they are in different fields, McNeely in sales training and Dale in restaurateuring, both specialize in making the folks they are around better at whatever they are doing. What a terrific trait to possess!
Now onto sports …
Jeff Dantzler has an excellent column (page 12) on conference alignment. Yes, it will be crazy when Oklahoma and Texas join the SEC in a few years, but I'm a big fan as long Georgia fans get to travel to more fun places more regularly. Hello Oxford, Norman and Austin. And surely a roadie to College Station is finally coming soon.
In JD's Top 15 (page 65), the Razorbacks jumped from No. 12 to No. 4 after their stellar win over Texas A&M this past Saturday. Needless to say, JD will be in full worry mode this entire week for those surging Hogs.
    Hamilton Culpepper is back in this issue with a tremendous interview (page 56) with sports announcer, Chip Carey. How cool that Carey attributes his time at UGA being the difference in not only shaping his career, but his life.
Loran Smith also returns in this issue and he goes way back with stories (page 62) about Frank Broyles and Arkansas football. Broyles was certainly ahead of his time with his conference alignment prowess.
    Lots of great content throughout this entire issue, so I hope you enjoy it for the big match-up on Saturday with the Razorbacks. Like I said before, Be Elite, Be in your Seat. Dantzler is so passionate about our fans doing their part that he collaborated with the UGA athletic department to create this acronym …
Early
Loud
Intense
Tough
Electric
Easy enough. Let's do our part at high noon on Saturday Georgia fans. Go Dawgs!!