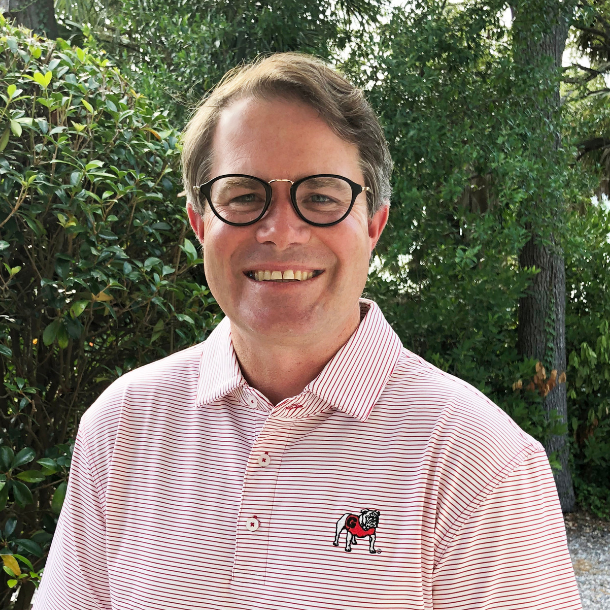 With the Georgia team getting a hard fought win in Fayetteville this past week, now all eyes are on the Classic City as the Bulldogs host one of its oldest rivals, the Auburn Tigers.
Glory, Glory … It's Saturday in Athens.
The fact that ESPN College Gameday will be in town is the cherry on top for what promises to be both an incredible day and game. However, before I delve into what it will take for the team to go 2-0 in the 2020 season, I first have to heap a ton of praise to all the folks in the Georgia athletic department. Led by Senior Deputy Athletic Director, Josh Brooks, this group has worked since late April to figure out a way for an abbreviated amount of fans to safely watch the game. Sure, it will most certainly be different to only have 20,000 or so fans in Sanford Stadium. But I am guessing if you're one of the lucky ones to score a ticket, you will have zero complaints when our guys in red and black hit the field on Saturday.
One of our University's best gameday rituals will go on as normal, which is why we chose to honor it on our cover. The playing of Glory, Glory by one of the Redcoat Marching Band's Battle Hymn soloist is such a special way to kickoff every game in Sanford Stadium. BI's contributing photographer, Blane Marable captured the excellent shot of soloist Tyler Richmond last season. We coupled that shot with one taken last week of the stadium while empty by another BI photographer, Greg Poole.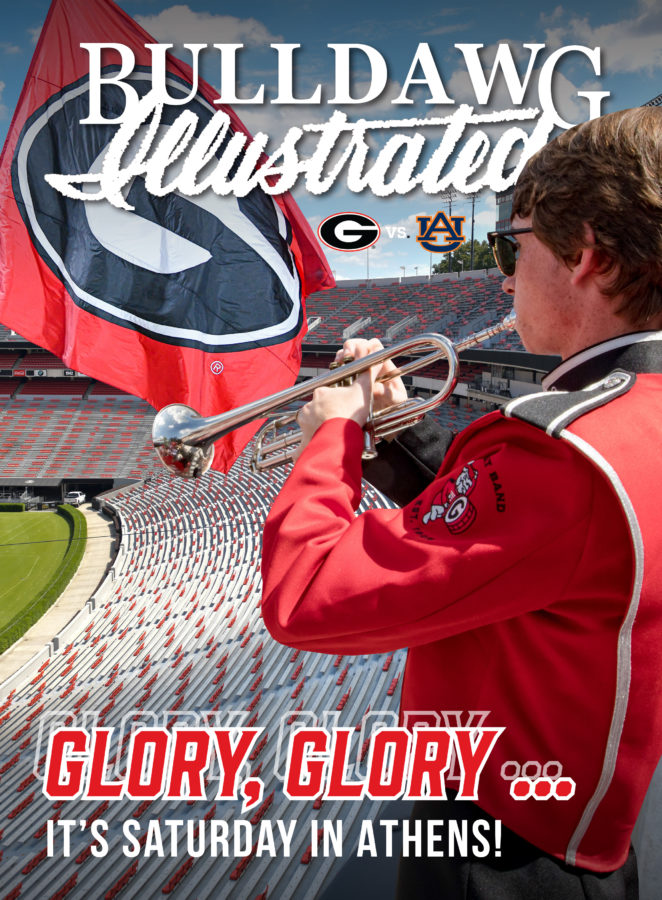 Through that stellar image, our readers should be able to tell how the seat configurations will be when they enter the stadium. Yes every one of the seats this year, will have a seatback for not only comfort, but, more importantly, to ease the process of getting folks to their seats as hassle free as impossible.
Wow, isn't 2020 something? I'm halfway through my weekly offering and talking about seatbacks and social distancing, but clearly for good reason as the safety of players, stadium personnel and fans is an absolute must.
My sincere hope is that everyone attending the game shows plenty of patience with the process. We owe that to the folks like Josh Brooks who have worked so diligently to provide the opportunity to see our student-athletes perform on the field.
As I predicted last week, our team didn't disappoint in the sloppy department during the first half on the road in Fayetteville. I'm assuming Coach Smart's halftime speech was quite lively because the squad that came out in the third quarter was focused and put the petal down on a Razorback team that still has a ways to go for success. However, credit Coach Pittman for having his guys ready at the opening whistle.
The story of the day was certainly Blackshear's Stetson Bennett coming off the bench at quarterback to settle down the lackluster start by Todd Monken's offense. And credit Coach Smart for having the moxie to make the change after D'wan Mathis struggled early on. Like most everything in 2020, I think the QB position will continue to be a work progress.
But the Georgia defense picked up right where they left off in 2019. So many studs everywhere, who are fast, strong, but most importantly controlled in their pursuit of the football.
Beyond Bennett's fine play and the tenacious D, the Dawgs special teams put on a performance not seen in years. For that reason, definitely don't miss Kevin Butler's Players of the Week on page 44. You know nothing excites KB more than quality specialty teams play and he certainly got it in game 1.
Also returning in this issue is Hamilton Culpepper (page 45), who interviewed PGA golfer and former Dawg Kevin Kisner. It was a great summer for many of the former Bulldogs on tour. And it's so nice to read in Hammy's column that all our guys continue to be close. Yes their success is tremendous, but I know his guys still being friends is what makes coach Chris Haack the most proud.
Our Stats that Matter feature also returns in this issue on page 43. New BI writer, Blayne Gilmer had his hands full taking over this page from legendary reporter Murray Poole. Blayne did awesome finding some nuggets that denote where improvement must be met by the Georgia team with War Eagle arriving to town on Saturday. Blayne is also doing recruiting writing on our website, which you certainly should keep up with at bulldawgillustrated.com.
Moving to the social side in this issue, Rebecca Gemes has crafted an excellent story (page 38) about Georgia athletics new social justice program. The fact that so much of the new initiatives are player driven is what makes what's happening so tremendous. Couple that with former players, Georgia coaches and our fan base's support and the entire program is and should continue to make huge progress.
In Georgia girls on page 28, we feature Sirmantha Ellison, who is a custom invitation and gift designer in Atlanta. And be sure not to miss the beef chili recipe she provides. Yummy, the weather on Saturday will be perfect for it.
Atlanta businessman Archie Lowe is our feature Proust interview (page 37) this issue. Archie is a native of Athens and cites being influenced by Cobern Kelley as a youngster at the YMCA. He also serves on the Kirby Smart Family Foundation that continues to do so much in the Athens community and beyond.
Alright, Bulldog fans. It's Georgia versus Auburn in October. Strange yes, but whenever you play the Tigers you better show up wearing your big boy and big girl pants. I can't wait. Glory, Glory … It's Saturday in Athens. Go Dawgs!!