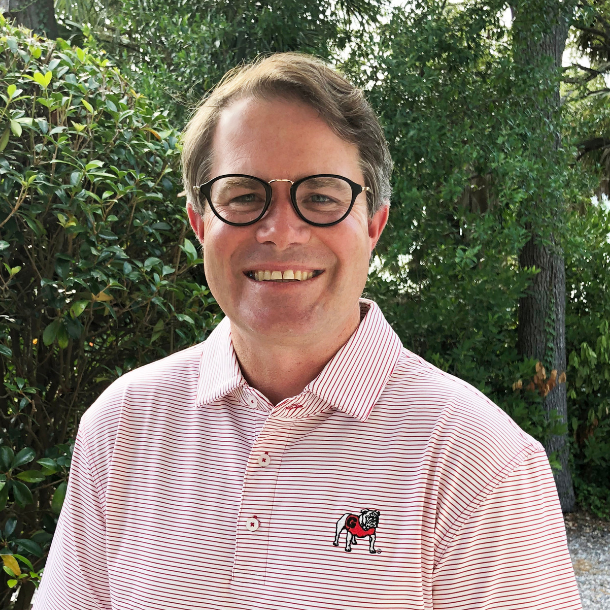 As I sit down to write this week's editor's note, it shouldn't come as a surprise that the sun hasn't appeared at all on this Sunday in Athens. Like everyone in the Bulldog Nation, my demeanor is as dreary as the sky outside after Saturday's disappointing loss to South Carolina on Dooley Field at Sanford Stadium. Nonetheless, anyone who loves Georgia must quickly rally. And what better occasion to lift our spirits, than the Homecoming festivities on campus and in Athens this week!
For our football team, whom, I assure you, are feeling the agony of defeat more than anyone, this Saturday's 6 p.m. game against Kentucky offers an immediate opportunity to prove to themselves and their beloved fans that the defeat to the Gamecocks was a dismal day, but hardly an end to the 2019 season.
Of course, there's nothing wrong with asking what went wrong in the spirit of fixing the problem. Like so many, I, of course, have an opinion.
I can't say that I was surprised by the upset loss to South Carolina because throughout the summer and the early part of the season I told friends that where the Gamecocks fell on the schedule was a huge concern. My feeling was the team would win an emotional game over Notre Dame and then Coach Smart and his staff would have a bye-week to convince his players that a road trip to Knoxville was dangerous. That proved to be true as the Volunteers gave us all we wanted for half of the game. But could our team then come back to Athens the following week and fight off another hungry team?
Unfortunately, my fear of this summer was realized … Georgia 17 South Carolina 20.
For whatever reason last week, the fan in me overtook my fear and I became confidently convinced that the game versus South Carolina was where all the pieces were going to come together for our Bulldogs. I wanted the team to be elite and be worthy of their stout No. 3 ranking. When the reality of the situation has now proved that through six games of the 2019 season this Georgia team is still searching for its identity, particularly on offense. I would also add that while the recruiting done in Athens over the last four years has been amazing, the need for more size on the perimeters is a must. Did anyone else notice how much bigger South Carolina's cornerbacks were than Georgia receivers? And conversely, the Gamecock receivers had a noticeable size advantage to Bulldog defensive backs.
Because of a lack of space and desire not to show my B- knowledge of football, I won't get into the nitty-gritty of the loss. Just know, that four turnovers, two unsuccessful field goals, a pick-6, and too many drops and penalties very rarely equate to a victory. Still, as you will read on Murray's Poole's Stats that Matter (page 42), our Georgia team dominated total yards, plays and time of possession. But winning a game takes points and 17 simply wasn't enough.
Ok, I'm done with my self-pity and loathing. Because like Greg Poole notes in his From the Field column (page 43), I fully expect our entire football program to circle the wagons and make a run over the second half of the season. That starts on Saturday versus Kentucky. The goal is simple. Show up ready to play in each game, get the victory and then move on to the next one.
And as a fan base, everyone who bleeds red and black owes our team nothing but their support over the coming weeks. The getting (over the last three years) has been mighty good folks. Did you realize that the loss to South Carolina was the first defeat in Sanford Stadium for our junior class led by the likes of Jake Fromm, Monty Rice, Eric Stokes, D'Andre Swift, and Andrew Thomas? And the first defeat for our team to an SEC East team since the Florida loss in 2016?
For a little more perspective, don't miss Loran Smith's column (page 41). Loran delves into the 1964 team under the helm of first-year coach Vince Dooley. In Loran's opinion, it was a come from behind Homecoming victory over Kentucky that began the resurgence of a Georgia football program who had suffered mightily over the previous decade (1959 being the outlier).
On page 10, Jeff Dantzler's piece on Mary Beth and Kirby Smart is also noteworthy. Again, the getting is good folks, so I encourage everyone to not let one lousy Saturday dampen the upward trajectory of Georgia football.
So there you have it. This week is Homecoming in Athens. As a proud University of Georgia alumnus, I look forward to the parade on Friday evening in downtown Athens and encourage folks to get to town early enough to attend. Then on Saturday, take a moment to reflect what our beloved University has meant to you. And by Saturday night, it's my wholehearted belief that our football team will have once again established itself as a true contender for the 2019 postseason. See you on Saturday … Go Dawgs!!