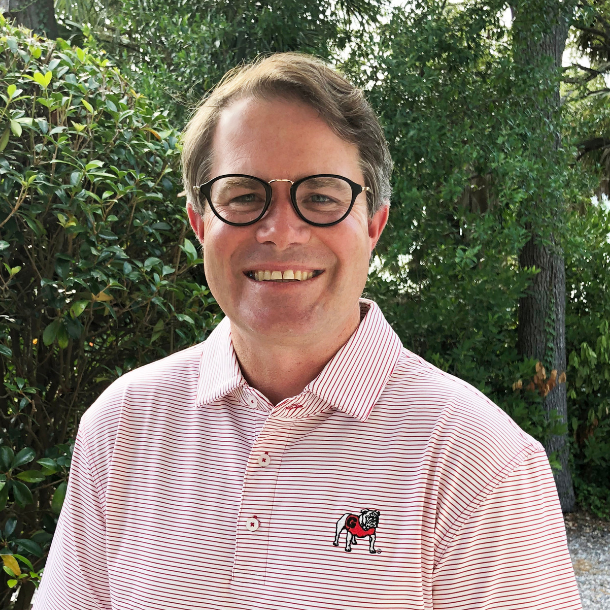 Pow! Bam! Wham! Boom!
No the throttling of Auburn wasn't from an episode of Batman, but I think it's safe to safe that's exactly how Gus Malzahn and his Tigers felt on the long bus ride back to the Plains just before midnight this past Saturday.
While it was a glorious day in Athens as our Dawgs hit on all cylinders, it's simply not the time for an overabundance of celebration as Tennessee arrives to Sanford Stadium on Saturday. And this Vols' team, led by head coach Jeremy Pruitt, is most definitely chomping at the bit to show the college football world they have returned to their championship style of play of the 90s and early 2000s. In fact, Tennessee is sporting the longest winning streak in college football, so they have every right to feel like they have the goods to pull off the upset of Kirby and company.
Like in most games in the SEC, the winner of this installment of Georgia-Tennessee more than likely will be the squad that controls the line of scrimmage on both sides of the football. That's why "Trench Warfare" was an easy choice for this issue of BI's cover. Coach Pruitt and Coach Smart are lockstep in the core fundamental that a stellar football program is built by being as absolutely physical as possible. And when you look at both teams' offensive and defensive lines, it's impossible not to become giddy in anticipation of the hard-hitting game that's sure to unfold at 3:30 p.m. on Saturday.
While it would be fun to delve into the drama of former Bulldog O-lineman Cade Mays' departure to Tennessee, I simply won't do it. The reason is simple. I'm a firm believer that when a player makes the decision to move-on from a program, it's really best for all parties. Not to mention, I appreciate the hard work that Mays put in for the Red and Black, while he was in Athens. You certainly can't question his skills and the fact that his addition to the Tennessee O-line puts the Vols as one of the best in the country. However, thankfully, Georgia has already been in that company for the last few years.
Back to the trench warfare, I encourage you not to miss Greg Poole's "In the Trenches" column on page 42. Beginning with our Arkansas issue a few weeks back, Greg spends each week sizing up how the Bulldogs lines of scrimmages are performing. Without a doubt, the improvement from week one to week two was tremendous for Georgia's O-line. And, man oh me, the D-line's dominance is something I think all serious Dawg fans have been wanting for many decades. Enjoy Greg's installment.
Also, in this issue on the sport front, please be sure to turn to page 45 for "On the Recruiting Trail with Blayne Gilmer." Blayne's page includes a list of current signees and his Top Gets, Wants and Misses. While space in print is always tight, you have the opportunity to go deeper on the Georgia recruiting trail by keeping up with Blayne's posts at www.bulldawgillustrated.com.
Before I move on to our social coverage in this issue, I do want to spend a little time giving props to the Bulldog players from my native zip code in the 912.
After years of waiting, Pierce County's Stetson Bennett IV finally got his dream quarterback start at Georgia and made the most of it by carving up Auburn early and often this past Saturday night. Man that deep out early in the game was a thing of beauty. Keep it flying, Stet the Jet!
Liberty County's Richard LeCounte continues to impress each and every week at the safety position. #2 certainly has a future in the NFL awaiting him next year, so I encourage you to take a moment each week this season to watch his prowess for always being around the football.
And while I'm a Glynn Academy Red Terror, I'm certainly pumped by Brunswick High Pirate Warren McClendon's tremendous start to this year's season on the offensive line. The McClendon name is sports royalty in the Golden Isles, so it's extra thrilling to me to witness that stellar sports lineage continue for another generation.
Finally, I saved the best for last … St. Simons Island placekicker Jack Podlesny. His determination to win the job certainly has all of us island boys that played for the Red and White at GA (Glynn Academy) mighty proud. Yes, we love the beach on the Georgia coast, but without doubt we equally love our football. Keep it through the uprights, HotPod!
On the social front, my bride, Cheri, continues to deliver with quality content each and every week. This issue's Georgia Girls (page 28) features Annie F. Downs, who is a bestselling author based out of Nashville. And what's not to like about a Georgia girl who loves boiled peanuts. Our Proust Q&A (page 39) is one of Cheri's fellow UGA Alumni Association board members, Bob Watts. I can tell you first hand that folks like Bob and the other board members put in a ton of time and effort to help the hundreds of thousands of Georgia alums stay connected to their alma mater. Also, if you share Cheri's love of books, dining and shopping, don't miss Classic City Crushes (page 26) and Bulldog Bookshelf (page 38).
Finally, the BI camera was back in its full glory for the Auburn game. It never gets old taking photos of Georgia fan enjoying one of their favorite passions … following the Dawgs. You will find almost 80 photos beginning on page 30.
That's going to do it for me. Like all those other 20,000+ Georgia fans, who rocked Sanford on Saturday night, this Bulldog needs some rest. Not to mention, we all need to be ready for the "Trench Warfare" that awaits us with big Orange coming to town. I have no doubt that we will be ready at 3:30 p.m. on Saturday. Go Dawgs!!