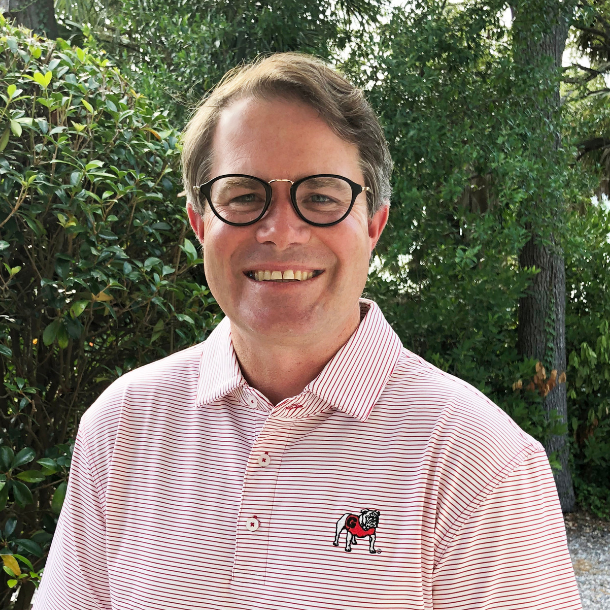 The moment of truth has finally arrived as our 2019 Georgia Bulldogs hit the field Saturday night in Nashville. Without a doubt, everyone here at Bulldawg Illustrated is just as excited as the entire Bulldog Nation to see what this team is all about.
Sometime this summer, Kirby Smart declared the manta "Do More" for the entire football program. You have to love Coach Smart's never-ending drive in setting the tone that complacency has no place on the gridiron at the University of Georgia.
For our cover, I decided to take the "Do More" saying a step further by adding "And Look Good Doing It."
The sharp photo of Jake Fromm at SEC Media Days coupled with the shot of Jake Reed, and his mother, Vinita, from last season was the perfect starting point for the fun collage for this cover. I love how our team always comes off the bus looking so business-like as they enter either Sanford Stadium or the opposing team's stadium. They look good doing it and it makes a statement.
Looking back four years ago, many Georgia fans were a little disheartened when Coach Smart instituted the suit wearing policy because they were used to seeing the team in their uniforms for the Dawg Walk. Sure the numbers on their jerseys helped decipher the different players (for fans), but Smart rightfully wanted to set a more serious tone.
And guess what? That's exactly what has transpired each and every week for this football program. The stats don't lie. Did you know that our team has won 25 of its last 30 games with two of those losses coming in last year's SEC Championship and the National Championship in the 2017 season?
Despite that success, doing more and looking good doing it is the goal for this 2019 season. The message is not only for the football team, but also its rabid fan base that most certainly will be taking over Nashville this weekend.
How can we as fans do more and look good doing it?
First and foremost is maintaining our first class demeanor when on road trips. Sure, mix it up a little with the opposing fans, but never cross the line of becoming hostile. For one thing on the road, you're grossly outnumbered. Also, there's nothing better than walking out of an opposing stadium with a W and not having to say a word because your team took care of business.
When the Dawgs are hosting teams and their fans, go out of your way to be cordial. I'll definitely be reminding everyone of this again in a few weeks when Notre Dame comes to Athens and Sanford Stadium because of their welcoming nature in South Bend in 2017.
Also, to do more, donating to the Georgia football program, the athletic department or the University certainly helps. Not to mention, it feels excellent to support something you love.
Alright, enough of my public service announcements, it's time to get ready for the Vanderbilt Commodores. I have to tell you I'm thrilled to have such a challenging game to open the season. Under Derek Mason, Vandy always has a stingy defense, however it wasn't until reading Jeff Dantzler and Murray Poole's offerings for this issue that I realized the 'Dores have more offensive weapons than they have had in many years. It's not going to be easy folks. Our team and fans need to be ready when toe meets leather on Saturday night.
Also in our sports section, be sure to check out Murray Poole's #13 (page 18) on his ongoing Top 15 Greatest Sports Assignments series. Murray goes beyond football for this one, but I know you will find his recollection of Ali-Frazier to be fascinating. And just a reminder, this will be Murray's final season in journalism. After 50+ years, he has a few fall trips planned in future years that won't be to Sanford Stadium or opposing SEC venues. I sure hope his wife, Barbara, knows that wherever they are, he's still going to have to watch the Georgia game.
On page 20, don't miss Greg Poole's take on the last five weeks of practice and his predictions for what the Georgia depth chart will look like. One thing is for sure, our football program is as deep as it has ever been, which should bode well for the rigors of the very demanding 2019 schedule. And Jeff Dantzler's Top 25 (page 25) is back again. Every year, we contemplate changing the look of this page, but we always fall back to keeping it the same. The reason is a family once told us that their son was so frustrated with JD's ranking that he would cut out all 25 team captions and put them in the order that he considered correct. You have to love the passion of college football fans.
Speaking of fans, our Social section begins on page 23 with plenty of fan photo pages and Q&A features with Georgia alums Carrie Peeples and John Neel. Carrie's book recommendations look phenomenal. And I personally can attest to the love of his children that John discusses on page 32. John was an early supporter of our publication 17 years ago, which in turn grew our relationship into a terrific friendship that my wife Cheri and I cherish. Through those years, we've seen John's children grow into young adults. The Neels are a tight and special unit and as John states nothing bonds them tighter than their love of the Bulldogs, the University of Georgia and Athens.
With that being said, it's time for me to do more, which means sending this issue to the printer, so I can get to Nashville and look good doing it. See you there … Go Dawgs!!