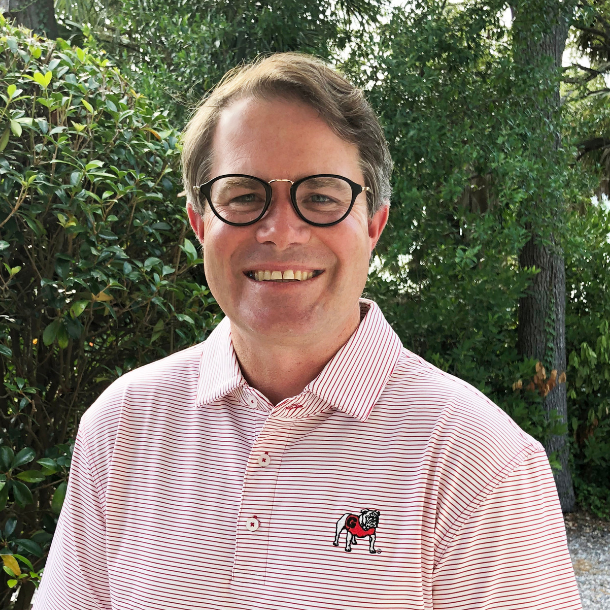 Before I jump into the Dawgs annual clash with the Gators, thoughts and prayers go out to the family of the legendary Charley Trippi, who at age 100 passed last week in Athens. Mr. Trippi's prowess in athletics (both collegiate and professional) was on par with the great olympian Jim Thorpe. Of course, Bulldog fans appreciated Trippi most for his spectacular accomplishments while at our beloved University. Again, everyone at Bulldawg Illustrated sends our condolences and we look forward to bringing our readers a special tribute in our next issue (Georgia-Tennessee).
Back to Georgia-Florida … it's sort of ironic that this issue's cover is all about reminding everyone in Bulldog Nation not to look past the Gators (to the Vols' visit to Athens in two Saturdays), when low and behold I just did it myself in the above paragraph. However, I will give myself a pass because it was necessary to let folks know when to expect our special send-off to one of the greatest Bulldogs ever.
Unfortunately, in my opinion, too many smart Bulldog fans (that I have run into over the last week or so) are already champing at the bit for the Tennessee game, while discounting the game on this week's schedule. You expect that from fans, but you can bet Kirby Smart is also fighting hard to remind his players that the marquee Bulldogs-Volunteers game will lose a lot of its luster, if they don't show up in Jacksonville 100% focused versus the Florida Gators.
With this cover of BI and the awesome photo of Darnell Washington (No. 0), I feel our magazine has done its part to remind the Bulldog Nation … '0 (Zero) Looking Ahead' against the 2022 Gators.
Yours truly was a mere 13-year-old in 1985 when mighty Florida arrived to the Gator Bowl sporting the No. 1 ranking in the country. When the final whistle sounded, they left the banks of the St. Johns River dragging their deflated tails back to Gainesville with a 24-3 loss to the Dawgs.
The above history lesson goes out to any Georgia fans that think the impossible can't happen. No doubt about it, Florida can make their season (under first year head coach Billy Napier) by upsetting one of their most hated rivals on Saturday.
Nonetheless, even with my inner most Munson brewing, I have faith that Coach Smart, his team leaders and everyone on the Georgia sideline will arrive to Jacksonville with their game faces on.
There is another reason I chose The Big O (Darnell Washington) for this cover. Washington is Georgia's most menacing looking player and amplifies there is no denying the 2022 Dawgs have a substantial size and depth advantage over the 2022 Gators. Also, simply look at the two teams tight end units. Georgia has four to five players that would start on most teams in the SEC. Finally, don't miss Jeff Dantzler's A View From Jacksonville (page 24) with broadcaster Frank Frangie. The longtime broadcaster (who while encouraged by Florida's hire in Napier) predicts Georgia winning the game 41-24. "There is a gulf between these two teams right now," Frangie said. "I can't imagine it being much closer than that."
Still, even though the depth gap is vast, I head into Saturday's game wide open in knowing that anything can happen in Jacksonville. Be ready Dawg fans … '0 (Zero) Looking Ahead.'
This 80-page issue (plus plenty of shopping, eating and libations in the Golden Isles) should help pass the time between now and when toe meets leather on Saturday.
On the sports front, I love that (on page 77) Kevin Butler's Players of the Game (from the Vandy game) are all freshmen. That says a lot about the above-mentioned depth within the Georgia football program. And Hamilton Culpepper is back in this issue with a stellar interview with former Dawg roverback John Little (page 72). A big congrats to both John and Champ Bailey who are the two Georgia players being inducted into the Georgia-Florida Hall of Fame on Friday. Also, former BI writer Murray Poole came out of retirement again for me (pages 71, 72) in this issue to pen a review of Loran Smith's book "Return to Glory."
On the social front, you can't fill 80 pages of content without a ton of fan photos. This issue (beginning on page 30), the BI camera delivers from the Vandy game to the Bulldog Open to the Presidents Club reception. On pages 28 and 29, enjoy getting to know this issue's Georgia Girl, Lillian Owen Magruder. Her fond memories of UGA Tennis camps with Coach Magill, Diaz and Wallace combined with her favorite quote being Kirby's halftime speech from last year's Georgia-Florida game make her a keeper in my book.
Then on page 68, Savannahian Pierce Cannon will definitely hit home with 912ers when he calls his greatest accomplishment being when he held Glynn Academy (No. 1 pick in the NBA) super star Kwame Brown to six points during his high school basketball days. Finally, Loran Smith continues our Bulldogs of the 4th Estate series (page 67) reminding our readers (including myself) that longtime Bulldog radio man (before Larry Munson) Ed Thilenius cut his teeth as a writer for the Athens Banner-Herald. Long live the scribes and print journalism.
Whoa, I'm dazed from writing this note to include all the content in this 80-page whopper. I am so glad I had the bye week, which also afforded me the opportunity to celebrate my mother's (Sudy Vance Leavy) 80th and my good friend's (Jeff Ramsey) 50th. Just like the tradition of the Georgia-Florida game being in Jacksonville, nothing beats quality time with family and friends. Just don't forget … '0 (Zero) Looking Ahead.' See you in the Golden Isles for pre-game and Saturday in Jacksonville for another battle with the jort-wearing reptiles. Go Dawgs!!