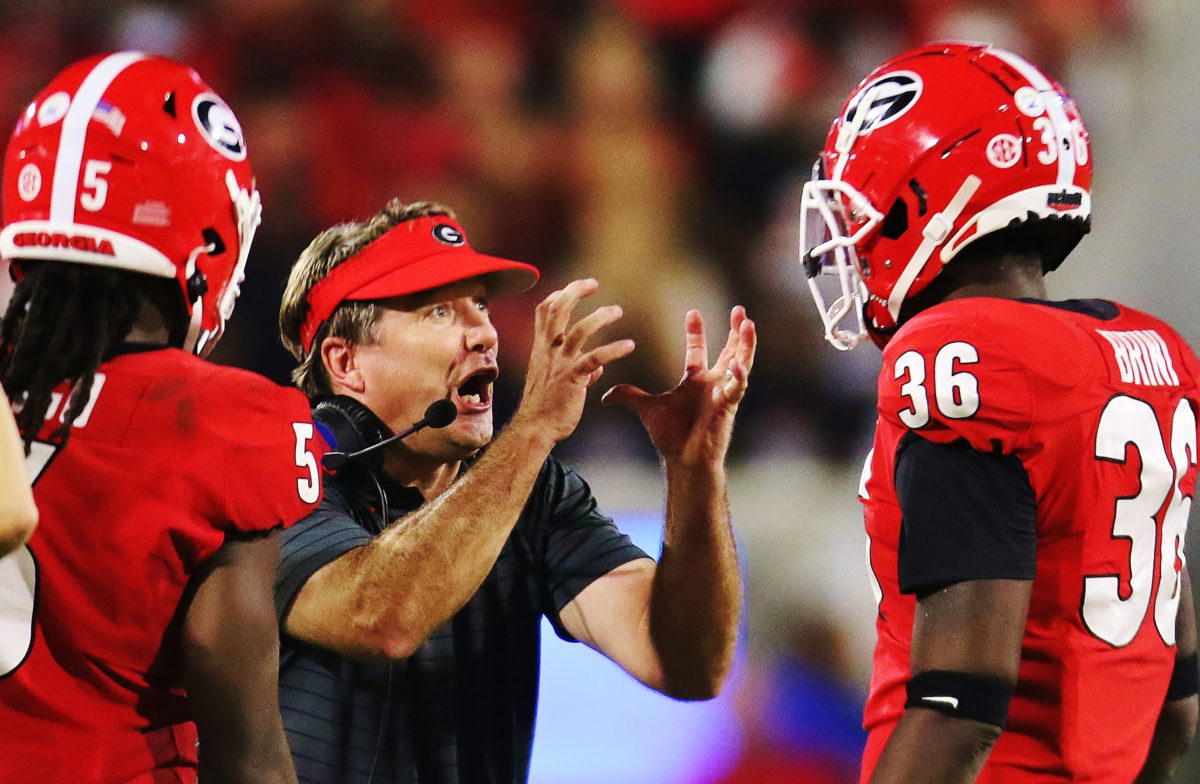 We saw periods of outstanding play from the Georgia offense Saturday night. In fact, from the first possession, the Dawgs could move the ball almost at will. Receivers sliced through the Carolina defense, picking up yardage in chunks, and continually had the Gamecock on their heels. The first quarter looked like UGA could name the score.
Then came the mistakes accompanied by some of the sloppiest plays of the season. The Bulldogs' offensive line manhandled the South Carolina front from the start, giving the quarterbacks plenty of time to find the open receiver – and JT Daniels picked the defense apart.
At the same time, the running backs prowed through the Gamecock defensive front. However, after Georgia got its big lead, the coverage lapses that put the visitors on the board could have been far more problematic if the Dawgs had played one of the league's better teams.
Turnovers are often the result of a lack of focus, and you can bet the team will get an unambiguous message from the staff on that subject this week. These Bulldogs are good, but three turnovers and other mistakes can turn a good performance into a loss against a more competent opponent.
Has there ever been a defensive front-seven in Athens to compare with this one? I sure can't remember a group as disruptive as the one Dan Lanning has assembled. Not only do they play the run well, but they either get pressure on passing down or open lanes for linebackers to harass opposing quarterbacks. Saturday night was not an exception. South Carolina's Doty managed to complete some long passes, but his rhythm was disrupted most of the night by the Georgia rush, and that quarterback pressure led to three sacks and uncounted pressures.
How far can this team go? At times, the Bulldogs look like world-beaters, but a couple of minutes later, an uncharacteristic focus-lapse kills momentum. The schedule will not get easier as we venture deeper into the SEC gauntlet. Looking at a big win over a long-time rival as a call to get better as a team may seem harsh, but Kirby Smart will be the chorus leader, reminding his team that close does not win championships.
The Dawgs are close, but this is football, and close is a term better suited to horseshoes.