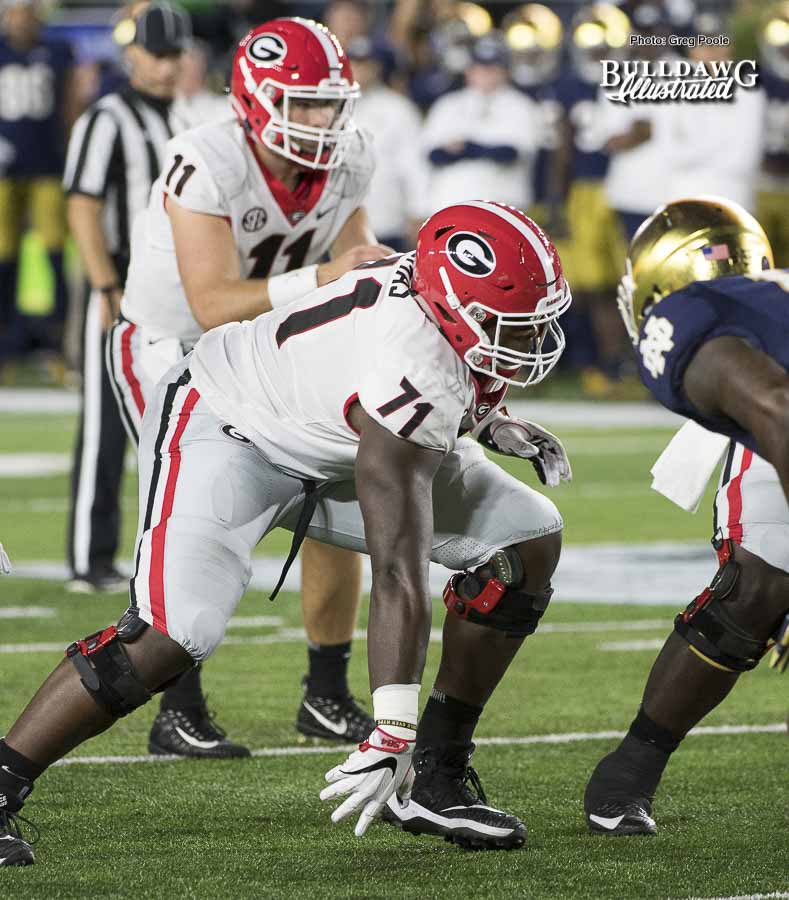 I was determined not to be impressed with Notre Dame. Having grown up with the notion that the Irish were handed national championships throughout my formative years, but I liked the place. It is beautiful and the people were very friendly – almost Mizzou friendly.


One writer asked me if UGA would be as nice to them when they come to Athens. I replied, "Nope, but Georgia fans are used to dealing with SEC fanbases. It is a different universe."


Those friendly folks were amazed by the sea of red and black that invaded South Bend. In fact, one seasoned Notre Dame photographer told me he had never seen that many opposing fans in the stadium. I asked several UGA media folks to estimate the Georgia crowd and received estimate ranging from 25 to 40 percent of the total. Somewhere in the 33 percent range is probably close to accurate. One thing is certain about the crowd, the team appreciated the turnout and the spirit. Player after player commented about the crowd during the post-game interviews.


During some games, seasoned teams give off a vibe that suggests they believe they will win. There is no panic in their eyes.They understand the process of winning and proceed in a business-like manner to execute the victory. I felt that positive energy from the Dawgs on Saturday night. I never got a defeatest feeling from the sideline.


The team made mistakes – penalties hurt badly – but I never was worried about the outcome, and I never saw a lack of confidence from the players. The Bulldogs knew they were the better team. Yes, they won by a single point, but they won. They went on the road and defeated a storied program while starting a freshman, backup quarterback, and if they had played a more disciplined game the Irish would have been routed. No panic. Even in the fourth quarter, Georgia appeared to understand exactly what had to be done to win the game – especially the defense.


To say that this was a program-defining win is overstating the case. This Georgia team is not ready to contend for a national title, but the program is moving in the right direction. The offensive line is not mature enough to line up and run the ball down the throat of an opponent but there is talent everywhere and more on the way. The next time Georgia plays Notre Dame I expect a completely different game. The rough edges will be polished and the talent will be unleashed. Sic 'em!



---
Recent Articles by Greg Poole


[pt_view id="cfef513t3d"]