[su_spacer size="20″]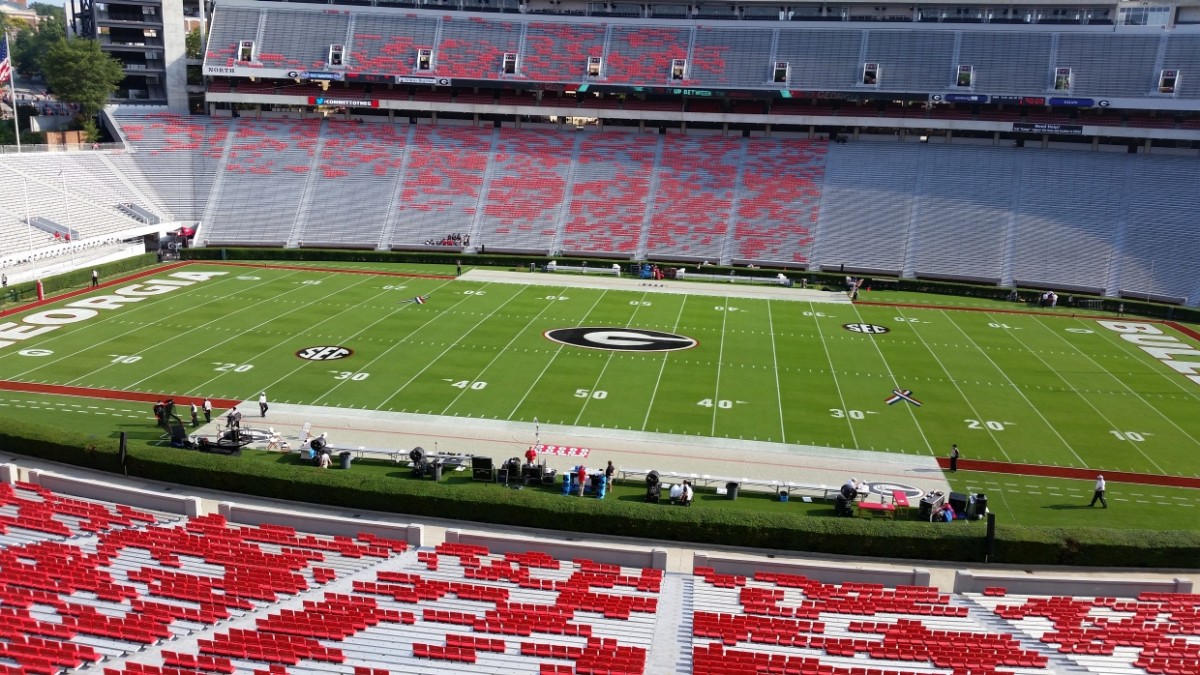 [su_spacer size="40″] Considering Georgia's dismal performance last Saturday in Jacksonville − the 27-3 beatdown by the Florida Gators − the fallout this week has been about what we all expected it would be.
[su_spacer size="30″] And, then some.
[su_spacer size="20″]
Head coach Mark Richt's job hanging by a mere thread … both of the Bulldogs' coordinators, Brian Schottenheimer and Jeremy Pruitt, on their way out the UGA door, Schotty due to his poor results guiding the Georgia offense and Pruitt due to the considerable friction he's brought among fellow staff members and the UGA administration …. Georgia quarterback Faton Bauta, who went the distance against the Gators while suffering through a four-interception day, being relegated back to third string this week … and so on and so on.
Heck, rumors were even flying over the Internet Thursday morning that defensive coordinator Pruitt had cleaned out his desk at Butts-Mehre, after either being fired by Richt or resigning after another altercation with the coaches. That rumor reached such a crescendo that Richt decided to tweet out, "Just so everyone knows, Jeremy Pruitt is still our defensive coordinator and is in the office working diligently to get ready for Kentucky."
And, oh yes, speaking of Kentucky. Though all the furor surrounding the coaching situation has commanded the spotlight in Athens all week, Georgia still has to play the Wildcats in just over an hour from now down between these hallowed hedges of Sanford Stadium.
And, question is, with the many distractions, rumors and innuendos swirling around their heads after the meltdown against Florida, will these 5-3 Bulldogs still have enough focus and resolve to take care of business against the 4-4 Cats of Coach Mark Stoops? Will Georgia still be wallowing in self-pity after seeing its SEC East title hopes go by the wayside down in Jacksonville and come out with a lackadaisical showing this afternoon, or will the Bulldogs rally together as one and run the Wildcats back to Lexington with their first impressive victory since the Sept. 19, 52-20 pummeling of South Carolina?
Indeed, can Schottenheimer's beleaguered Georgia offense, which hasn't crossed the goal line now in eight quarters − the last Bulldog touchdown coming in the opening minute of the final period against Tennessee − come back to life behind quarterback Brice Ramsey, the redshirt sophomore who apparently is finally getting his turn at bat after Greyson Lambert and Bauta couldn't adapt to the fast ball of major college quarterbacking?
Going further, can Pruitt's still rebuilding defense find a bit of consistency over the course of an entire game, and do a decent job defending capable UK quarterback Patrick Towles?
And, finally, can these Bulldogs go a full game without having more special teams' blunders … something they haven't done much of lately?
If Georgia president Jere Morehead and athletics director Greg McGarity haven't yet made any decisions on this coaching staff's future, then I would suspect the Bulldogs' performance in the next four outings with Kentucky, Auburn, Georgia Southern and state rival Georgia Tech will weigh heavily on whatever actions they decide to take.
That said, all this staff and Georgia players can afford to concentrate on at this moment is somehow finding a way to beat the Kentucky Wildcats here today. I'm looking for the Bulldogs to accomplish that with a narrow, hard-fought 21-17 win over the Cats.
[su_spacer size="80″]