[su_spacer size="20″]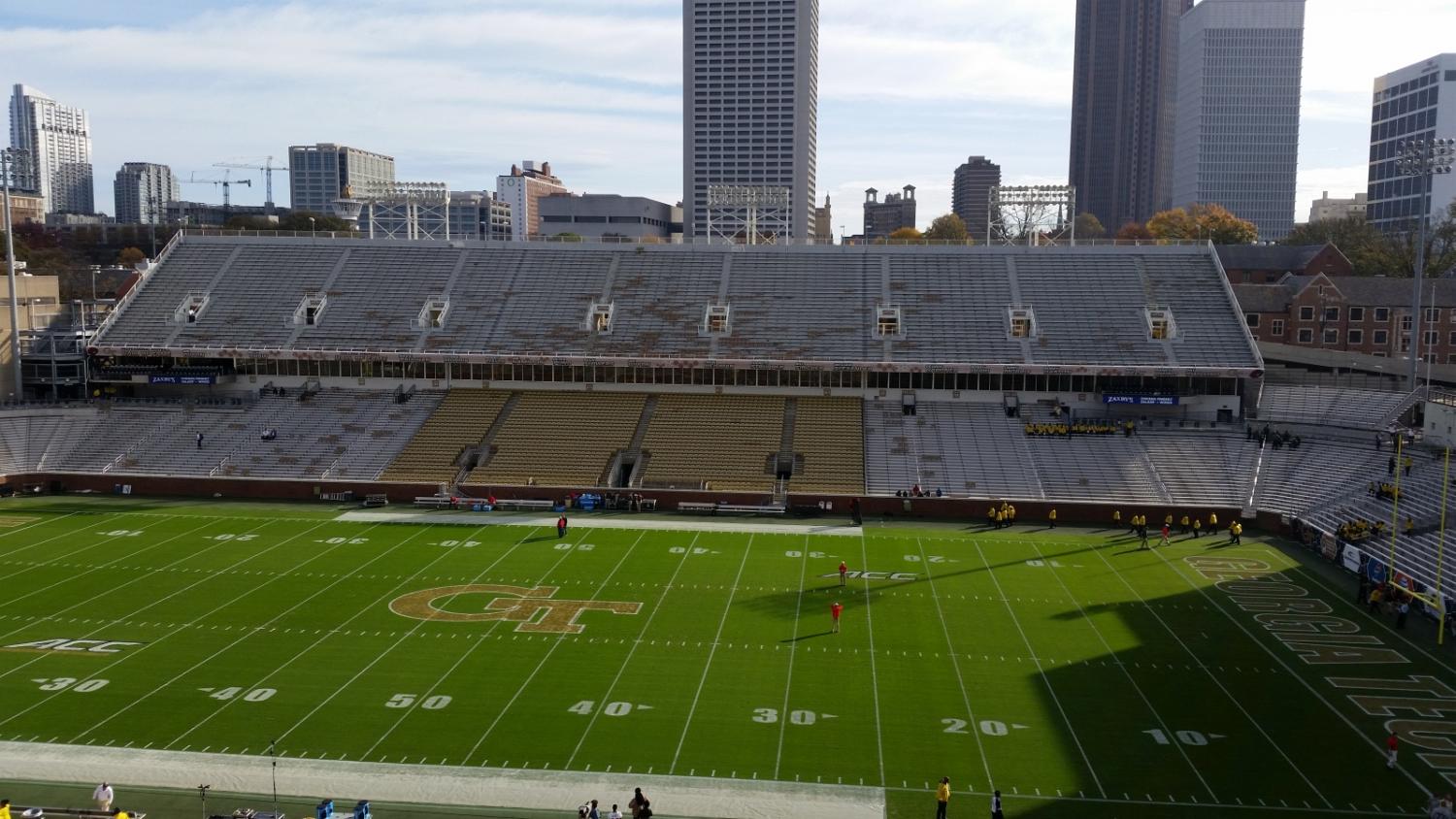 [su_spacer size="40″] Georgia vs. Georgia Tech, Dawgs vs. Jackets.
[su_spacer size="40″] As the Bulldogs and Ramblin' Wrecks prepare to stage their 110th meeting − with Georgia leading the series 64-38-5 (UGA doesn't count two Tech wins during WWII when the Yellow Jackets utilized players from a naval officer's training program hosted on campus) − in just over an hour here on Grant Field at Bobby Dodd Stadium, the $4 million dollar question swirling around this game all week is this: Is Mark Richt coaching to keep his job?
[su_spacer size="20″]
Indeed, would an upset loss to Paul Johnson's Yellow Jackets for a second straight season − coupled with those three disasters this season against Alabama, Tennessee and Florida − spell the end of Richt's 15-year reign at the helm of the University of Georgia football team?
Certainly, Richt's coaching resume during his time in Athens stacks up with most of the collegiate head coaches in the country, not named Nick Saban and Urban Meyer. But the fact he hasn't won an SEC title in 10 years, has had trouble getting over the hump against chief rival Florida in Jacksonville and, maybe the most disturbing thing in Bulldawg Nation the fact he still hasn't sniffed an elusive national championship, have all added up to put the most likable coach on one of the country's hottest coaching seats.
Conversely, would an expected win over Tech this afternoon − a victory that would enable Richt and the Bulldogs to cap the regular season with four consecutive wins and have the opportunity to finish 10-3 with a subsequent bowl win − keep Richt's job safe for another year heading into 2015?
So questions abound everywhere, and I have no idea what will happen with the Georgia coaching staff (Richt and coordinators Schottenheimer and Pruitt) … win or lose against Georgia Tech today. I would say only UGA President Jere Morehead and Athletics Director Greg McGarity, in conjunction with the Georgia Athletic Board, know what Richt's fate will be and they have given no hint whatsoever on any future action they might take. Again, it brings us back to Bulldogs vs. Jackets today and whether this contest's outcome will be the determining factor on all we're discussing above.
But all the coaching repercussion aside, I do know one thing − Georgia needs to win this football game in the worst way. Lose to these 3-8 Yellow Jackets for a second consecutive November and all the positive momentum the Bulldogs have built up ever since that awful Oct. 31 afternoon in Jacksonville goes flying out into the downtown Atlanta night. Lose to Georgia Tech again and maybe not be too amped over attending a much-less attractive bowl and a final 8-5 season could be staring you in the face. Lose to the bumblebees again and be prepared to be the butt of those aggravating Tech fans' jokes for another 365 days. Lose to the Jackets again and send this fine group of Georgia seniors out with two straight stinging defeats at the hands of the guys from North Avenue.
So, what's it going to be today, Bulldogs?
For the record, as we put the caps on the regular slate of 2015, I think Georgia will win today's football game. Jeremy Pruitt's defense should slow down the Jackets' somewhat struggling triple-option attack just enough to couple with a Bulldogs' offensive effort that should somehow produce at least three touchdowns against a Tech defensive unit that has also been up and down this season.
So let's make it Georgia 24, Georgia Tech 17.
And then see if any announcements come out of the Butts-Mehre building next week.
[su_spacer size="120″]