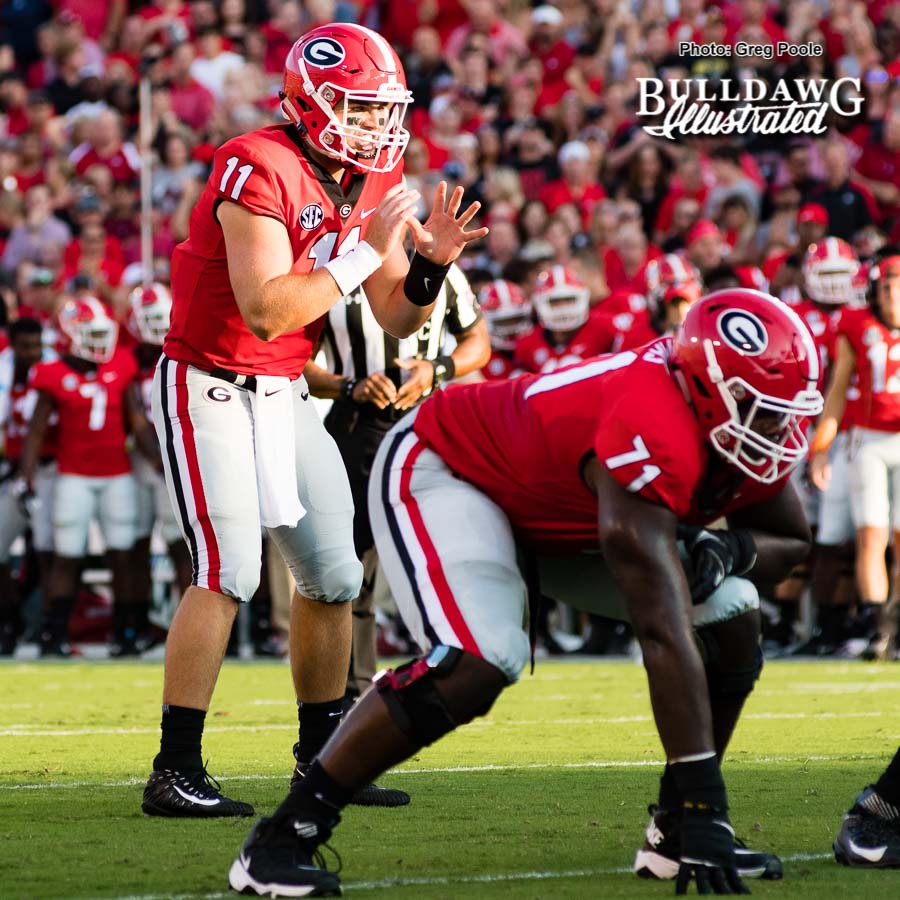 Injuries are a part of football. In recent years both Nick Chubb and Todd Gurley lost significant portions of their college careers and know Jacob Eason has suffered a knee injury. At the time of this writing, (Sunday AM), the extent of Eason's setback is not known, but the team can be thankful that Coach Smart and his staff were able to convince Jake Fromm to flip his commitment from Alabama to Georgia last year.


Fromm enrolled in January, but he played more like a veteran than a true freshman in relief of Eason. Yes, there were mistakes and he got away with a few throws that could have been very costly, but that does not detract from a clutch performance in relief. Depth saves seasons when an unfortunate injury sidelines a starter and depth is the result of recruiting. Kirby and his staff can recruit.


The team did not appear to have the slightest doubt that Fromm would move the offense. I saw no worried looks from the offensive players and there never seemed to be any doubt the young Houston County product would get the job done – and he did.


The Bulldogs' offense started the App State game with what appeared to be a rerun of 2016's struggles. Appalachian State cheated its defense toward the line of scrimmage (stacked the box) and UGA could not move the Mountaineers' stout defense early, even though the Dawgs were much bigger at the point of attack. As the game progressed, however, the big bodies along Georgia's offensive line began to wear down the defenders and creates running lanes.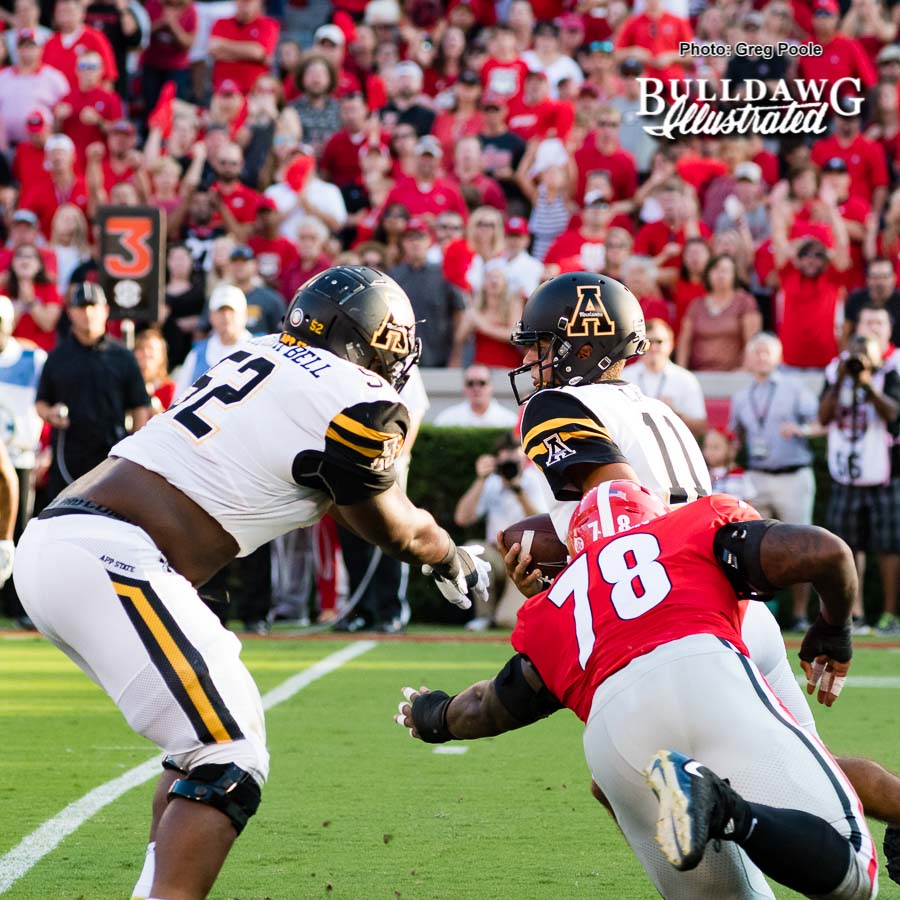 Georgia's defense played like the veteran group they are. With very few exceptions, the Bulldogs front seven disrupted State consistently. When they were close enough for me to see their faces and hear their voices, I saw a group that understood its job and set about doing it. Gone are the days when defensive backs don't know where to line up. With few exception, the defense covered its responsibilities and players were in a position to make plays.


There is a difference along the home sideline this year. I'm not sure how to describe it, but I think it is a sense of confidence. Not juice, not hype, but a group of men who know their roles. The bench is into the game – no little groups talking and laughing. No one appears detached. This is a team in the classic sense of the term. As the team prepares for its first road trip of 2017 against a hungry Notre Dame squad, we will see how the leadership brings the troops forward. Saturday night was a start that should encourage the fan base.



---
Recent Articles by Greg Poole


[pt_view id="cfef513t3d"]