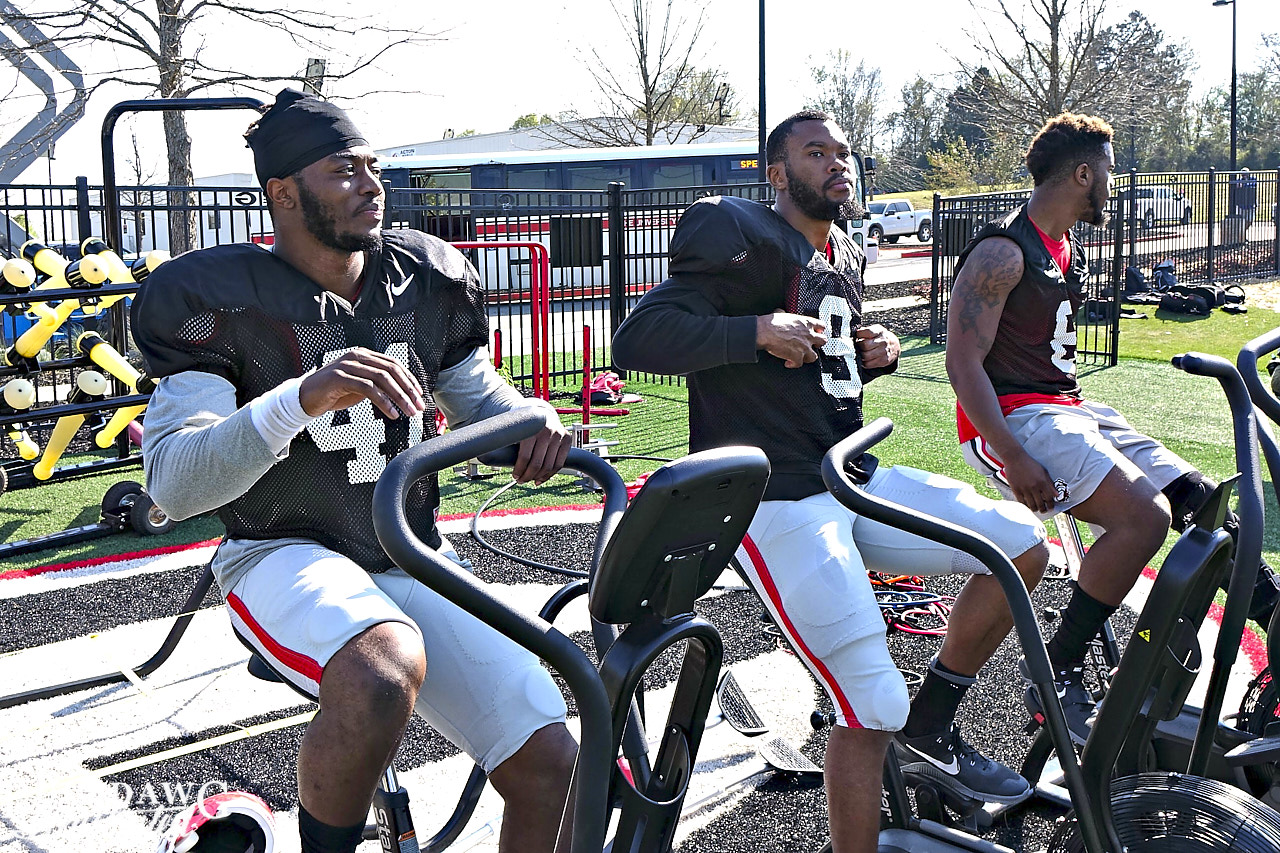 After Saturday's scrimmage, Coach Smart was asked about the format for next Saturday's G-Day game. Fans will see a four-quarter scrimmage but the final look of the scrimmage will be determined by team injuries after Tuesday's practice, he said.


Smart also said that the staff will create two-minute drill situations at the end of the half and end of the game to provide experience for the quarterbacks, "to have to throw the ball even if you have the lead."





Kirby mentioned the injury status of redshirt freshman Mirko Jurkovic, Tim Kimbrough's absence and the fact that Joseph Ledbetter is not participating with the team, currently.