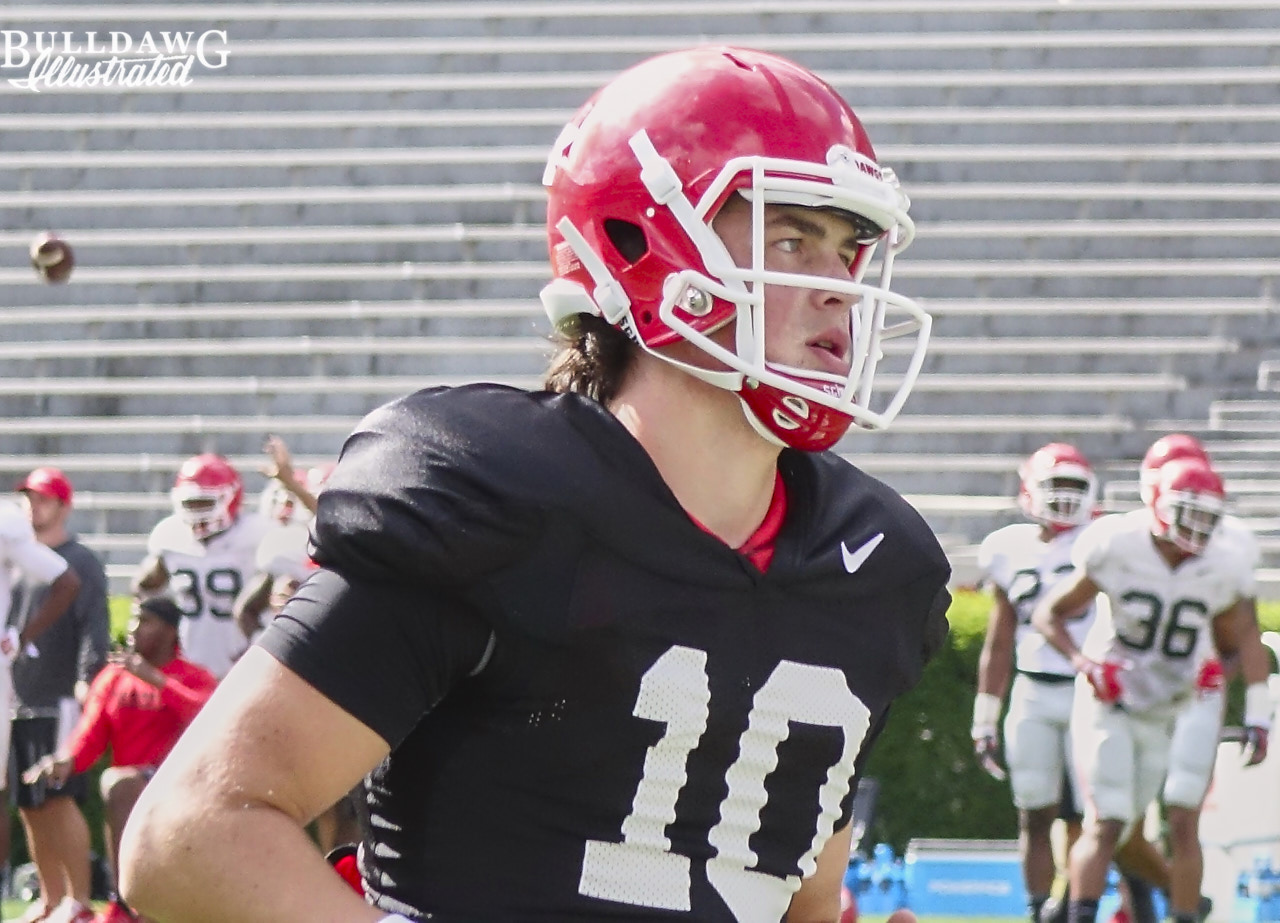 There are many battles I am interested in watching on G-Day but the quarterback competition is going to be the most interesting in my opinion.  With Coach Smart stating, "I really don't think there is a lot of separation" when speaking about the quarterbacks, Saturday may provide an opportunity for someone to start to separate.  The "see-saw" battle could finally start to tilt in one direction.   That said, what should you watch for that could allow one QB to get ahead going into the offseason?


Greyson Lambert

(1) Trust in the Pocket – Last season one of the biggest criticisms of Lambert was his lack of trust in the pocket.  Too often he would either get happy feet or run out of the pocket when it was not necessary.  Too often that effectively cut the field in have for the defense.

(2) Throw Receivers Open – Last season Lambert struggled mightily to throw receivers open.  As a matter of fact, he typically would not pull the trigger unless the receiver was wide open.  Saturday he needs give receivers a chance to make plays.

(3) Push the Ball Downfield – Another thing we didn't see often from Lambert last year was the ability to stretch the field vertically.  Whether that was a function of play-calling or not that is something he needs to demonstrate he can do on Saturday.


Brice Ramsey

(1) Managing the Huddle – Coach Smart has mentioned one of the biggest concerns with Ramsey is his leadership and command in the huddle.  On Saturday I want to see him efficiently get the team in and out of the huddle with no delay penalties.

(2) Keep the Ball Down – Watching Ramsey in his limited snaps at QB last season, he struggled to keep the ball down, especially on passes over the middle.  Quite often it was because he did not step into his throws and drive the ball downfield.

(3) Show Athleticism – Ramsey is an underrated athlete and is capable of making plays with his legs.  Granted he will be in a non-contact jersey, if the possibility to run presents itself he needs to show the decisiveness to take off and get the yardage he can.


Jacob Eason

(1) Make it Rain – Eason throws one of the most beautiful deep balls I have seen and on Saturday he needs to uncork a few throws downfield and give his receivers a chance to go get it.

(2) Be Confident & Decisive –  He is only a month into his collegiate career so he will undoubtedly make a few mistakes.  That said, I want to see him confident in everything he does and be decisive with all of his throws.  Be confident with your read, don't force it and throw the check downs.

(3) Under Center – It will be very intriguing to watch Eason take snaps from under center.  From the exchange from center to his footwork during his drops it will be intriguing to see how he has developed as he never took snaps under center in high school.


What are you looking forward to seeing from the quarterbacks?




---