[su_spacer size="20″]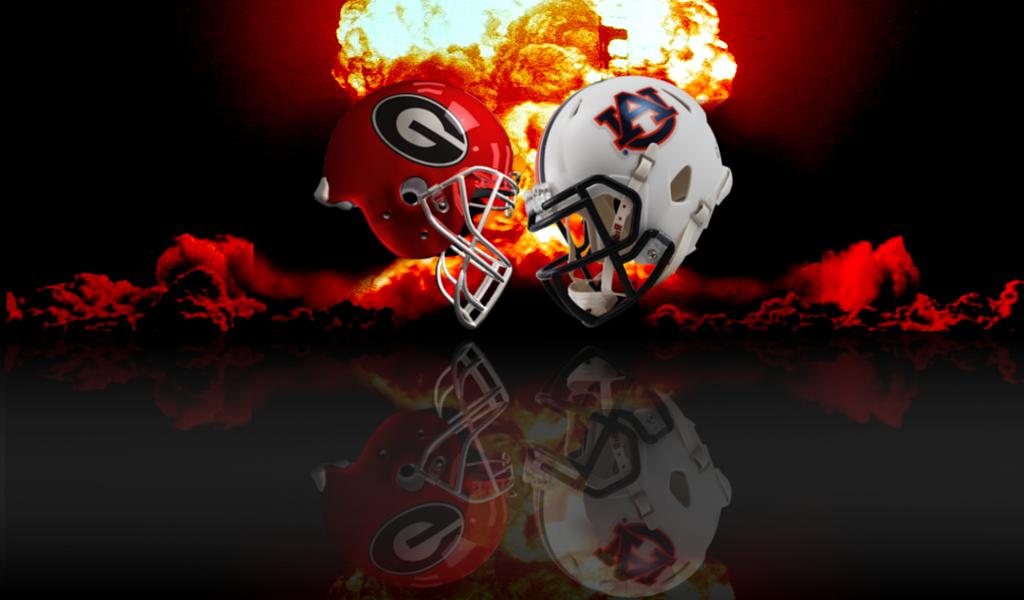 [su_spacer size="40″] Welcome to Bulldawg Illustrated's Game Day Live Thread: Georgia vs. Auburn. Come join us for the Deep South's Oldest Rivalry where we have live chat and college football scores along with your game day info.
[su_spacer size="20″]
This will be the 119th meeting between the Bulldogs and the Tigers with the series tied at 55-55-8 overall. The first Georgia-Auburn game took place on February 20th, 1892 at Piedmont Park in Atlanta, Georgia. The Dawgs have won 7 out of the last 10 matchups and 3 of the last 4. Last year, Georgia triumphed over Auburn in Sanford Stadium 34-7.
[su_spacer size="40″] Interesting fact, Georgia hasn't lost to Auburn when the game has been played on November 14th since 1964.
[su_spacer size="40″]
GAME DAY INFO
[su_spacer size="20″]
Date: Saturday, November 14th, 2015
Location: Auburn, AL, Jordan-Hare Stadium
[su_spacer size="40″]
TIMELINE
[su_spacer size="20″]
Pregame Broadcast begins at 8:00 AM ET
Gates open at10:00 AM ET
Kickoff at 12 NOON
[su_spacer size="40″]
BROADCAST INFO
[su_spacer size="40″] [su_tabs style="carbon" active="4″] [su_tab title="
TELEVISION
"][su_animate type="fadeInUp"] [su_spacer size="20″]
Televised on CBS
[su_spacer size="10″]
TV announcers:
[su_spacer size="10″]
Play-by-play: Carter Blackburn
Color commentator: Aaron Taylor
Sideline reporter: Jenny Dell
[su_spacer size="20″] [/su_tab] [su_tab title="
LIVESTREAM
"][su_animate type="fadeInUp"]
Georgia vs. Auburn
[/su_animate] [/su_tab] [su_tab title="
LIVE AUDOSTREAM
"][su_animate type="fadeInUp"] [su_spacer size="20″]
Click on one of the links to listen to live audio stream of the game on your device: :
[su_spacer size="10″]
106.1 WNGC-FM Athens and 107.1
[su_spacer size="10″]
Radio announcers:
[su_spacer size="10″]
Play-by-play: Scott Howard
Color commentator: Eric Zeier
Sideline reporter: Chuck Dowdle
[su_spacer size="20″] [/su_animate] [/su_tab] [/su_tabs] [su_spacer size="60″]
DEPTH CHARTS
[su_spacer size="20″] [su_spoiler title="CLICK TO SEE UGA and AUBURN DEPTH CHARTS FOR GAME" style="fancy"] [su_document url="http://grfx.cstv.com/photos/schools/geo/sports/m-footbl/auto_pdf/2015-16/depth_chart_event/depth_chart.pdf"] [/su_spoiler] [su_spacer size="40″]
LIVE CFB SCORES
[su_spacer size="20″] [su_spoiler title="CLICK TO SEE LIVE COLLEGE FOOTBALL SCOREBOARD" style="fancy"]
[/su_spoiler] [su_spacer size="60″]
FB Trailer: Georgia vs. Auburn
[su_spacer size="60″]
1986 Georgia at Auburn – 20-16 – 'Game Between The Hoses'
[su_spacer size="60″]
Uga V lunges and almost gets a piece of an Auburn player
[su_spacer size="60″]
Link to Bulldawg Illustrated College Football Pick'Em at ESPN click HERE
[su_spacer size="80″]