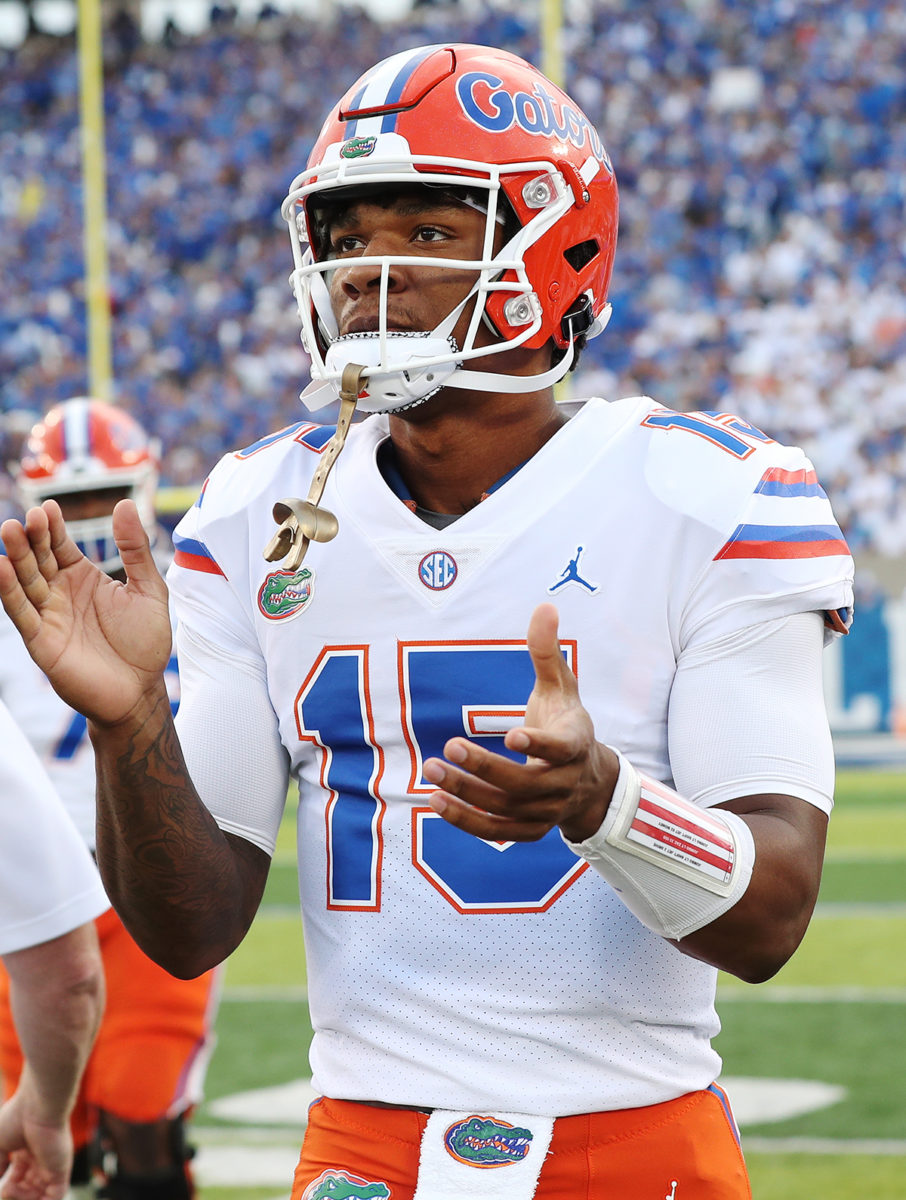 DAN MULLEN – Dan Mullen's seat has never been hotter as his Gators are off to just a 4-3 start with his defensive failing versus a LSU team that seemed to be on the ropes. At Florida, Mullen is just 1-2 head-to-head against Kirby Smart and is bringing in his unranked Gators to face the No. 1 team in the country on Saturday. With the way Georgia has out recruited Florida in the 2022 cycle so far, the gap between these two teams could widen in the next few years. Mullen needs to find a way to inspire his team. If they fall to .500 on the season with a blowout loss to Georgia, folks in Gainesville might run with some #FireMullen tweets.
ANTHONY RICHARDSON (QB #15) – Richardson is technically Florida's backup quarterback, but he's a physical freak and deserves more playing time. As a mobile 6-foot-4 quarterback, he has the ability to make plays with his feet that most quarterbacks do not. Most recently against LSU, he had four total touchdowns. Don't be surprised if Mullen starts Richardson in this game with his back against the wall.
EMORY JONES (QB #5) – Jones has proven to be Mullen's guy at the quarterback position this season. He waited behind Feliepe Franks and Kyle Trask and finally got his opportunity as Florida's starter this season. The results have been mixed. Jones leads the SEC with nine interceptions this season. He cannot afford to turn the ball over often against Georgia's stingy defense that is looking for more takeaways.
JACOB COPELAND (WR #1) – Florida has not been great in the pass game, but Jacob Copeland has been the main highlight. Copeland leads Florida in all major receiving categories. He is the team leader in receiving yards (423), catches (23) and touchdowns (4). He will face a Georgia secondary that seems to have found a groove. If Florida wants to have any chance in this game, the Gators need to have a big game from Copeland.
BRENTON COX (OLB #1) – The former Dawg will be looking for a big revenge game. Cox called himself the "Best Pass Rusher in College football 2022," this summer on Twitter. He has somewhat backed it up this year. While he may not be the best, his six sacks this year rank tied for third in the SEC.
KAIIR ELAM (DB #5) – Elam has everything that a coach wants in a cornerback and will likely be a first-round pick in the 2022 NFL Draft. Georgia's receivers struggled to get open at times against Clemson's Andrew Booth Jr., another top corner, so keep an eye on the matchup between Elam and who he's defending.