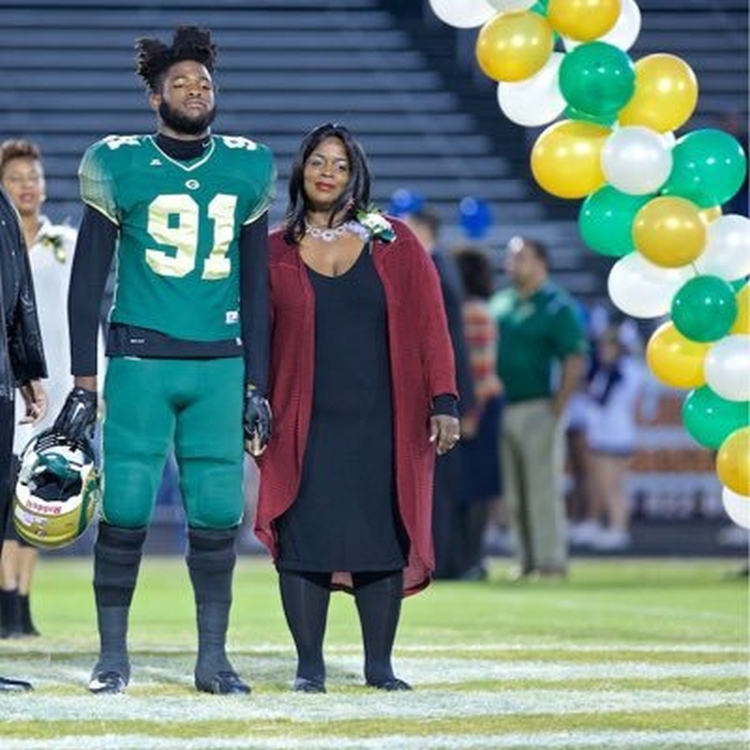 Mykelle McDaniel, a class of 2016 prospect at defensive end out of Grayson High School from Loganville, GA, has not signed with a school yet because he has been waiting to see if he would qualify academically. If he qualifies, does that mean Georgia could add McDaniel to the 2016 recruiting classs?


As of the first of the month, it appears he will indeed be what the NCAA terms as a "full qualifier" with his latest test scores according to his assistant coach Kenyatta Watson, but he is still waiting on official word from the NCAA Clearinghouse.


#STRecruiting: According to assistant coach Kenyatta Watson, DE Mykelle McDaniel is now a full qualifier after receiving latest test score.

— SportsTalk (@sportstalksc) March 1, 2016


McDaniel was heavily recruited by the previous coaching staff at Georgia, and he had a chance to come to Athens for an unofficial visit with his assistant coach Kenyatta Watson a couple of weeks ago on March 3rd to meet with the new coaching staff. That visit went very well from what Coach Watson told Phil Kornblut of PalmettoSports.com :


"UGA visit went very well," Watson said. "UGA is a serious contender.


And Georgia definitely is interested in McDaniel according to what he told Jeff Sentell at Dawgnation.com :


"He (Coach Kirby Smart) told me as soon as I get that green check that he will have a scholarship for me waiting," McDaniel said.


He would be heck of a pick up for the Bulldawgs. At 6 foot 4 and 255 lbs, he can play with his hand in the dirt from the defensive end position but has the athletic ability to also play standing up from the outside linebacker spot. And he can certainly get after the quarterback. The pass rushing phenom had over 13 sacks for Grayson during his senior season.


So what is next for McDaniel? Taken visits until he does get the nod from the Clearinghouse. He has taken an official visit most recently to Alabama back on the weekend of March 5th and before that to Mississippi State on February 19th. He plans on taking an official visit to South Carolina next weekend on March 19th. The key for Georgia is to get him back to Athens for an official, especially if and when he gets the "go ahead" from the NCAA Clearinghouse.


But Georgia is definitely a strong contender here. He would have committed to and signed with the Bulldogs on his unofficial visit back on the 3rd if he had already received approval from the NCAA Clearinghouse according to what he told Jeff Sentell at Dawgnation.com :


McDaniel said his visit went so well that if he had that green check mark, he likely would've signed with UGA.
"Georgia will be a school that goes down to the final, final second," he said.
Will he consider any other schools down to that final second?
"If I'm being honest with you, since I left Georgia (that answer is) no," McDaniel said. "But like I said, I'm still going to South Carolina next weekend."
HIGHLIGHTS:
click on video to play
---
---