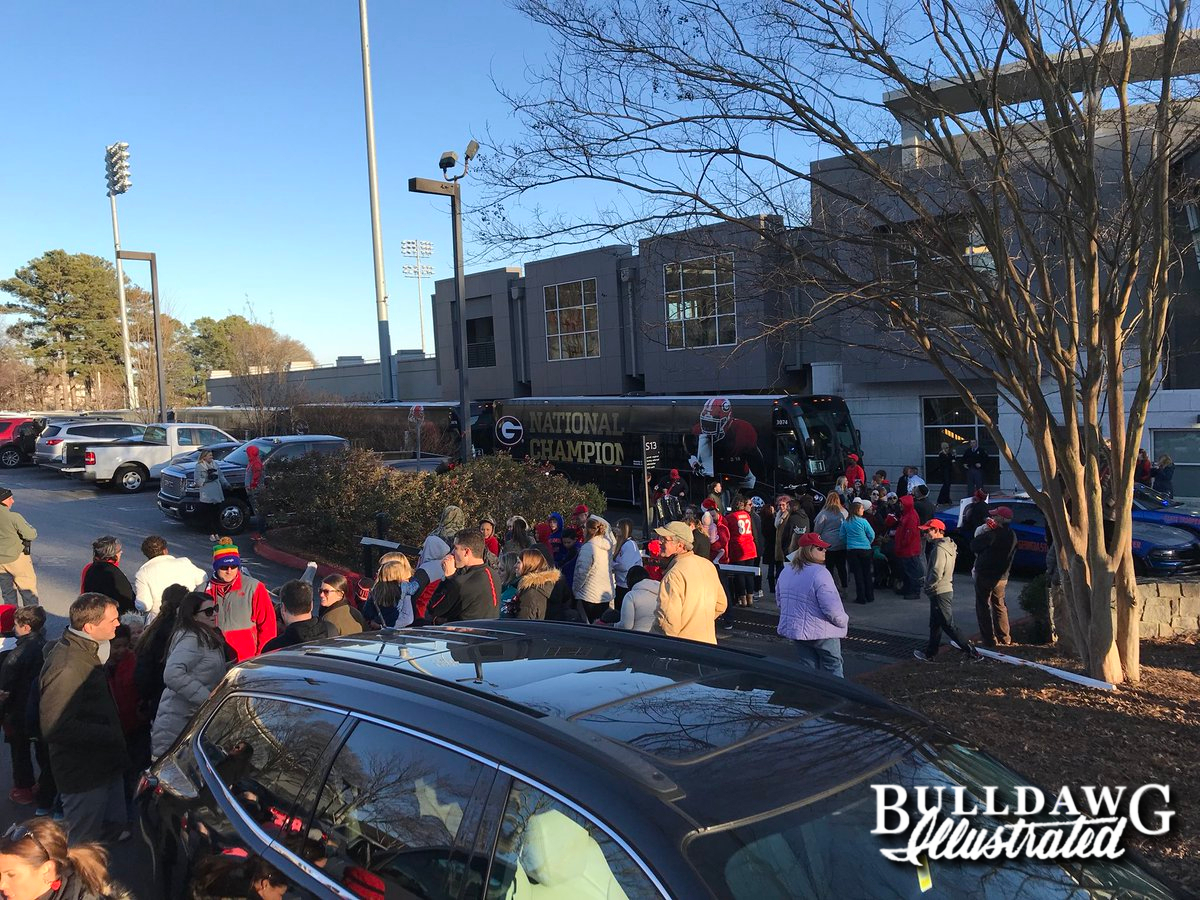 Late Friday afternoon, the Georgia football players and coaching staff loaded up on the buses in Athens, GA and headed west for a short trip to the team hotel in Atlanta, GA for the College Football Playoff National Championship game.


Despite the cold January winter day, Bulldog fans came out to UGA's Butts-Mehre Heritage Hall to give the team a good 'ole red and black send-off. The team departed Athens around 5:00 p.m. ET and arrived in Atlanta just after 6:30 p.m. Enjoy these video clips and photos of Georgia's trek.
---
PHOTO GALLERY
After clicking on one of the thumbnails below you may:

1. View a full-size version of the image by clicking the top left corner of the photo.
2. Start a slideshow of the gallery by clicking in the bottom right corner of the picture.
3. Share with your favorite social media outlets by clicking the icons along the left side of the photo.
4. Download (free) or email the image by using the bottom two icons on the left of the picture.
[foogallery id="122224″]
---
Georgia will play Alabama on Monday, Jan. 8th at 8:00 p.m. ET on ESPN for the national title crown. Alabama will hold their final team practices in the Mercedes-Benz Stadium and although Kirby Smart and the Bulldogs had the option of also practicing in a facility in Atlanta, they are choosing to hold their final practices in Athens. That means Georgia will load back up on the buses after this Saturday morning's media day and make the short trek back to Athens for practice that afternoon.
---
Recent Articles by Bob Miller
[pt_view id="83405b425p"]