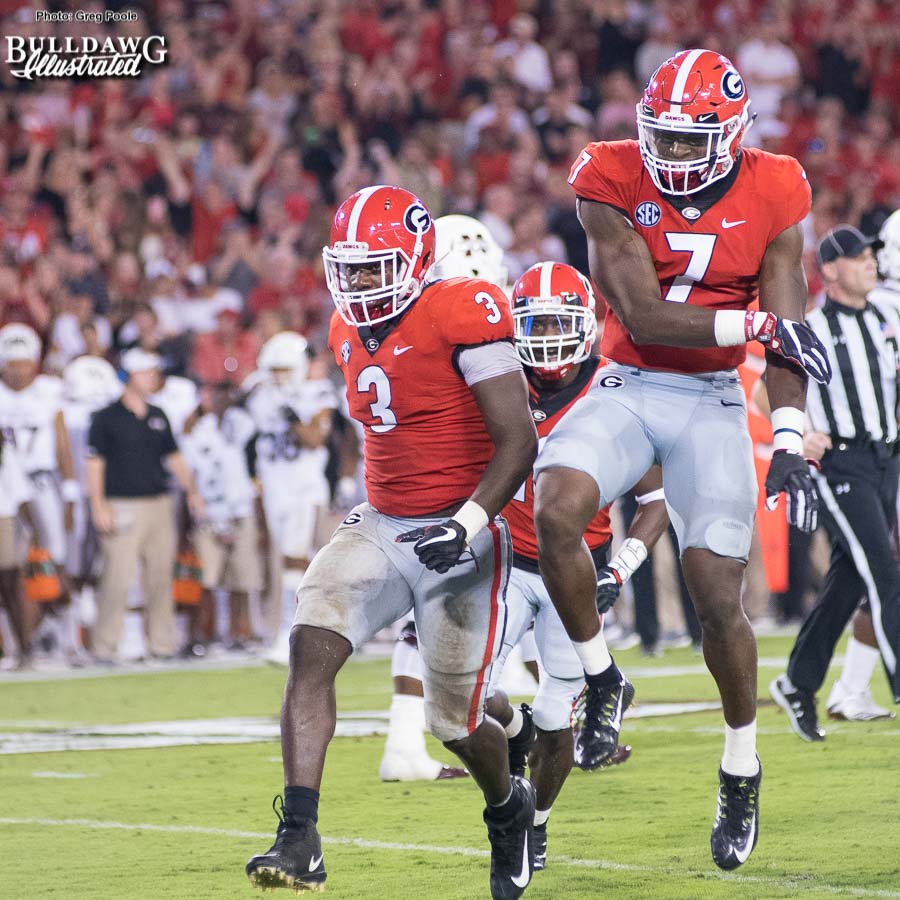 As one of the best in the country, it's hard not to talk about Georgia's defense. However, this isn't like a typical Bulldog defense. On Monday, I joined ESPN's Mark Rogers on his YouTube channel, MarkRogersTV to discuss Georgia Football. In this segment, he and I focus on Georgia's defense and what makes them tick. 

Rogers and I discussed what makes Georgia's defense different from years past. I explain how head coach Kirby Smart and defensive coordinator Mel Tucker challenged them to change their mentality. That mentality is to make each opponent quit and they have done that in the seven games they've played. I mention how guys like Lorenzo Carter and Davin Bellamy take that mentality to the next level and excite the other players. The defense seems to have a list of goals they want to accomplish this season. Each week they seem to mark off another goal and move onto the next.


I conclude with how Georgia finally has a defense that will do whatever it takes to win. Everyone has bought into the process and what Smart wants to do with the program. I believe it only gets better from here for the Bulldogs and I look for them to finish as one of the best in the country.


Hope you enjoy the segment!








Recent Articles by Savannah Leigh Richardson


[pt_view id="8722077nva"]