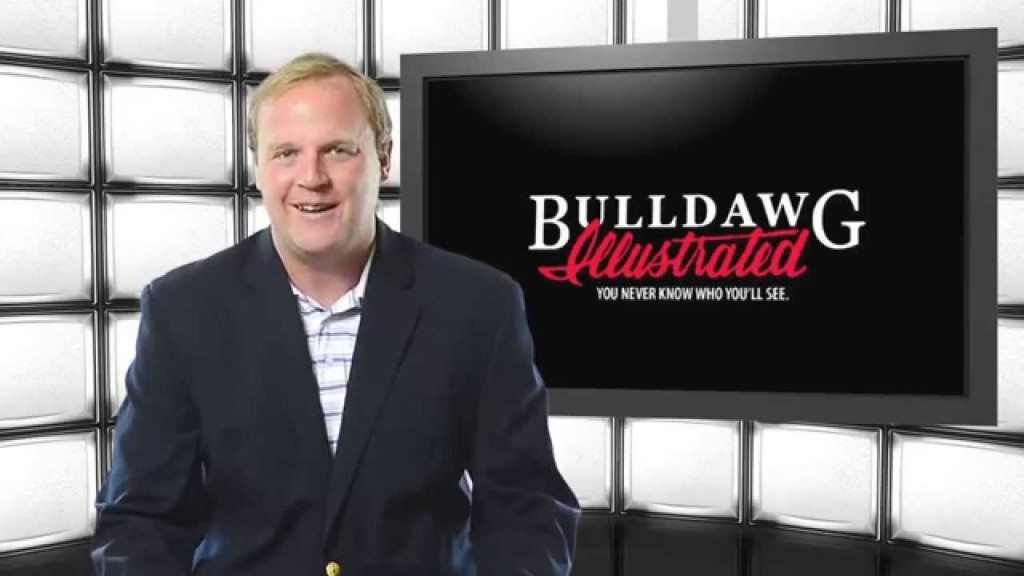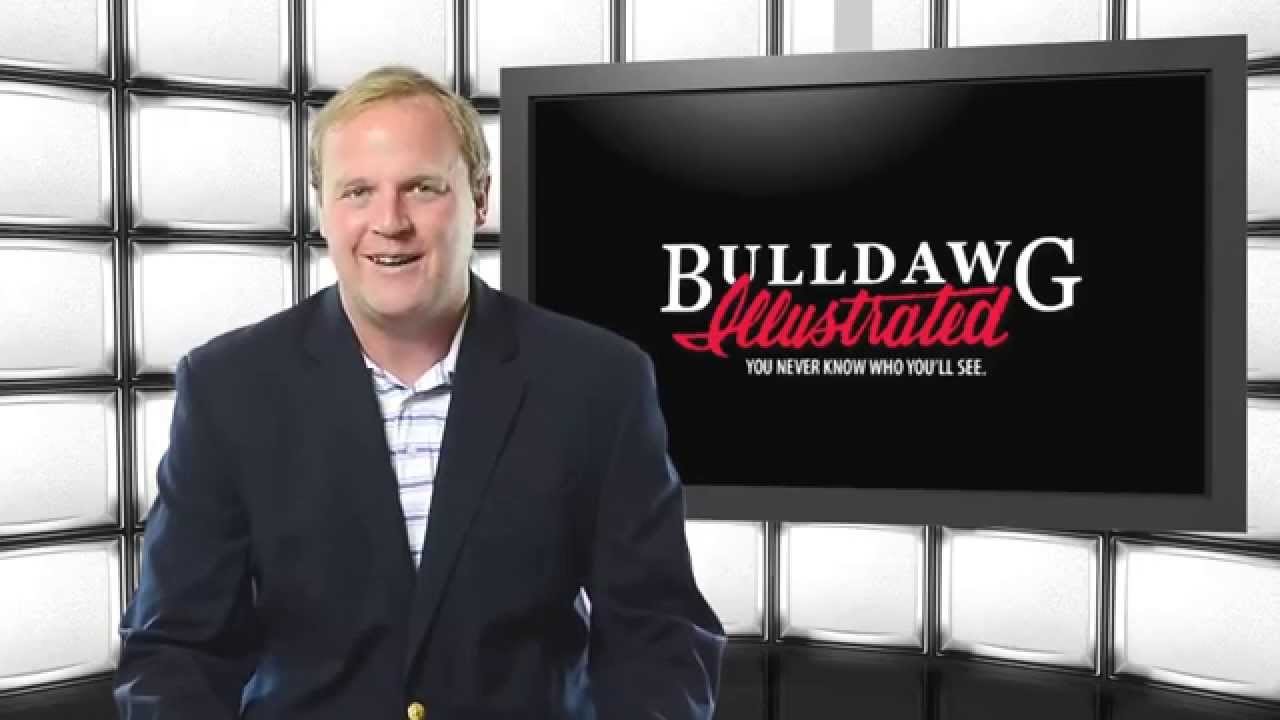 For a first time head coach, the initial season will be filled with milestone games, especially in the rare cases like Georgia's with Kirby Smart, a proud and successful alum coming home to his beloved alma mater. There is the first home game, first road game, first conference game. At the end of the month, there will be the first "Cocktail Party" in Jacksonville.
Saturday's showdown has the extra twist of two head coaches in their first season, both of whom happened to have attended Georgia. Smart is one of the most acclaimed defensive backs in Bulldog history, his 13 career interceptions tied with Scott Woerner, Jeff Sanchez and Ben Smith for fifth all time in the Georgia record books. In fact, his first memorable play as a Bulldog came in Georgia's 42-23 victory over South Carolina in the 1995 season-opener. With the Bulldogs down 14-7 and the Gamecocks deep in Georgia territory, Smart came through with an enormous tackle for loss. South Carolina was held to a field goal, Robert Edwards ran wild, and Georgia stormed back to win.
A year prior, Smart redshirted, though he turned heads in Georgia's first scrimmage that August with a 100-yard kickoff return for a touchdown. The Bulldogs secondary that year featured a senior former walk-on, Will Muschamp.
These two friends would venture into coaching, their paths crossing, coinciding and colliding several times. Muschamp got the first head coaching opportunity, succeeding Urban Meyer at Florida from 2011-2014. After spending last season as Auburn's defensive coordinator, Muschamp, just a few days after Smart was hired for his dream job at their alma mater, got the call to follow Steve Spurrier (and Shawn Elliott, the interim coach in Columbia following "The Head Ball Coach's" in-season retirement) at South Carolina.
Muschamp is trying to make his mark, and help get his foot in peach state recruiting doors even further with a win over Georgia.
Smart's aim is to reestablish the Bulldogs amongst college football's elite and keep Georgia consistently in the upper echelon. Surrounded by so many rivals, the gridiron and recruiting battlegrounds are fierce. To get where Georgia aims, consistently beating South Carolina is a must. The Bulldogs have greater resources, and more often than not should have better material than South Carolina. It's a series that Smart can start with a win, a good first step, because this is a rivalry that Georgia must control to reach the lofty heights, goals and dreams to which the Bulldogs aspire.
To get that first win, Smart and the Bulldogs must reverse some history. First year Georgia coaches have not fared well against the Gamecocks.
In fact, the last Bulldog coach to win against South Carolina in his first season at the Georgia helm was Johnny Griffith, who led his alma mater to a 17-14 triumph over the Gamecocks in Athens.
When legendary coach Vince Dooley took over at Georgia in 1964, the College Football Hall of Famer felt all three possible outcome emotions in his first trio of games. The Dogs fell to Paul "Bear" Bryant, Joe Namath and national champion Alabama 31-3 in Tuscaloosa, beat Vanderbilt 7-0 in Nashville and then tied the Gamecocks 7-7 in Columbia.
For a quarter century Dooley stalked the Georgia sidelines.
He was followed by Ray Goff, the onetime standout Georgia signal caller and South Carolina assistant coach, suffered his first loss at the helm in Athens, as the Gamecocks defeated the Dogs 24-20 between the hedges in 1989.
Jim Donnan, also a member of the College Football Hall of Fame, was named Georgia's coach on Christmas Day 1995. In his first road game as the Bulldogs head coach, there were some missed opportunities and Georgia fell 23-14 at Williams-Brice Stadium in the second game of the '96 campaign.
Mark Richt, hired the day after Christmas 2000, began his Bulldog coaching career in 2001. His first SEC game, a heartbreaking 14-9 loss to South Carolina in Athens, as red zone miscues and an over-reliance on field goals did the Dogs in.
So Smart must put a little reversal on some history and get Georgia into the winners circle against the Gamecocks.
Smart, Muschamp and Barry Odum of Missouri are all first year head coaches in the SEC East. The Bulldogs famously edged Mizzou 28-27 in the other Columbia. For all of Georgia's question marks, most notably a lack of depth of talent on the line of scrimmage, the roster is still superior to Missouri's and the Gamecocks. Every coach wants to win every game. At Georgia, that's the goal. Getting off to a winning start against Tech would be huge, and a victory in Jacksonville could signal a year one shift in a series annually essential to the Bulldogs SEC Championship Game. It would be nice to get that first notch against the other first year coaches in the division, setting that tone. And to reiterate, as Georgia strives for the mightiest of goals, Mizzou and the Gamecocks are teams the Bulldogs should handle almost annually. Include Vanderbilt and Kentucky in that group.
Another quick note to keep in mind in light of Georgia's last road game. It may not happen overnight, and certainly there are bumps in the road – a natural against the Bulldogs annual rugged schedule – but great days are ahead. It can happen in relatively quick fashion. It certainly has before at Georgia.
As mentioned earlier, the Dogs were overwhelmed by Bama in Dooley's first game in 1964. The next year, Georgia beat the Crimson Tide. Then the season after that, Dooley's third in Athens, the Bulldogs went 10-1, finished No. 4 and won the SEC championship. Donnan's first Bulldog team got crushed by national champion Florida 47-7. A year later, with Smart helping lead an outstanding performance, the Bulldogs blistered the Gators 37-17 and finished 10-2 in the top ten. Richt's loaded second team at Georgia went 13-1 and won the SEC title with a No. 3 ranking.
So as Kirby Smart tries to get on the right side of history in his first meeting with South Carolina, there is tremendous optimism that he will continue a nifty Georgia trend of early Athens successes – and continue that for years to come.