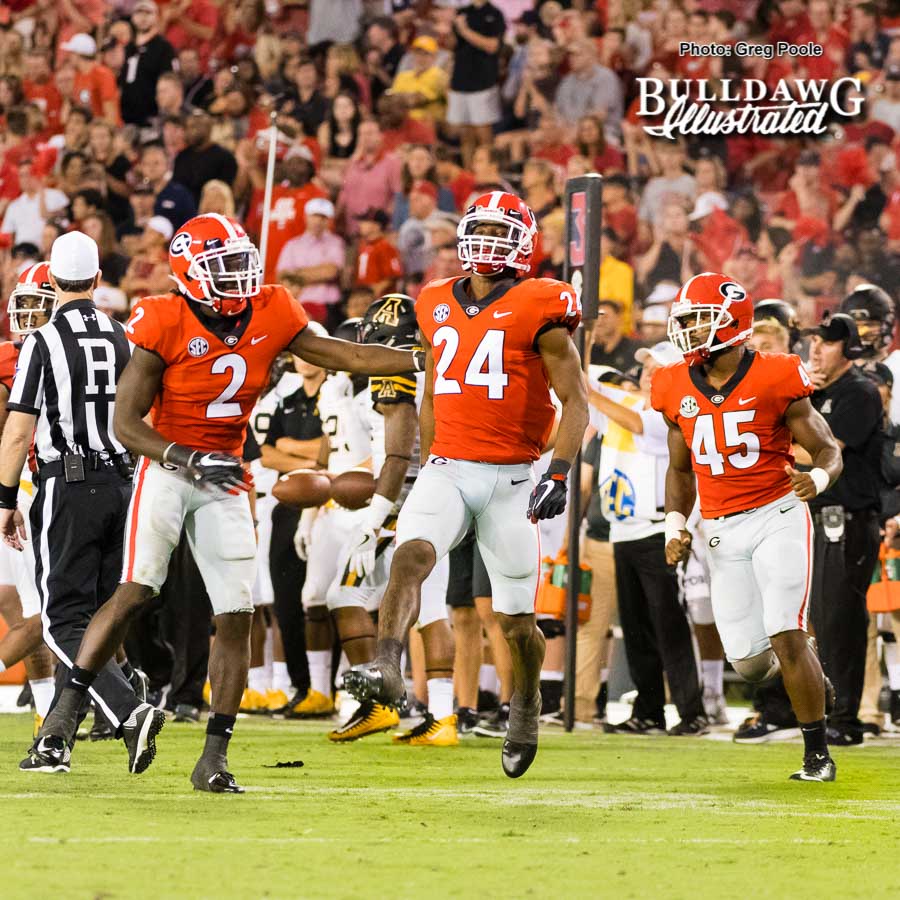 The Georgia football team's defense was focusing on speed in the team's first practice on Monday leading up to the Bulldog's game versus Notre Dame.


Kirby Smart, Mel Tucker, and Tray Scott could be heard on the practice field urging their players to speed up their play and play faster. Smart went from group to group encouraging his players to pick up their pace and speed it up.


Tucker and Smart spent most of their time working with the defensive backs which only had one player missing out of the group, senior Malkom Parrish.


Aaron Davis, who had sustained an injury during the Appalachian State game this past Saturday, was practicing at full speed with no limitations.




The Bulldogs outside linebackers seemed to be working on their recognition of the read option and it seemed that the four main linebackers that were working on this drill were Lorenzo Carter, Davin Bellamy, D'Andre Walker, and Walter Grant. The fact that Grant was on this drill most likely means that he will be one of the freshmen that will travel with the team to South Bend.


Grant's emergence is notable as he was one of the Bulldogs lower-rated recruits in their most recent draft class, but seems to be making an immediate impact.


Overall, the defense was focusing on how to speed up their play and stop the read option, which should be implemented often by the Fighting Irish.




---
Recent Articles by Michael Pope


[pt_view id="b8629e37y8″]