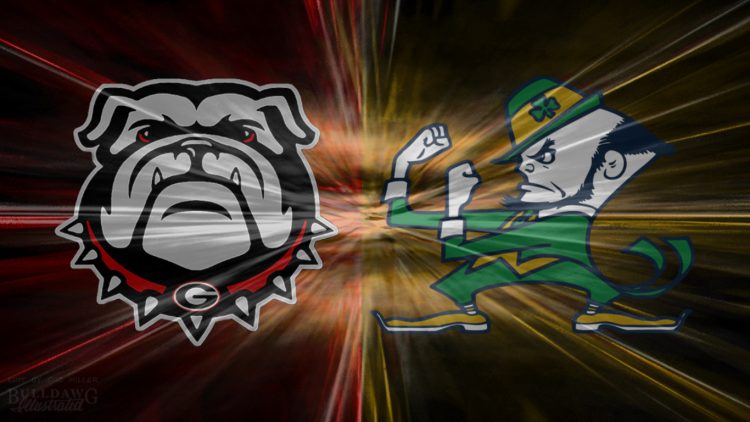 The Georgia Bulldogs' 2017 college football game versus Notre Dame in South Bend, Indiana on September 9th is scheduled for a 7:30 p.m. ET kickoff on NBC.





This fall's game between the Bulldogs and the Fighting Irish is only the second time the two schools have met on the football field. For their last and only meeting, you have to go all the way back to January 1st, 1981 when the No. 1 ranked Bulldogs were pitted against the No. 7 Irish in the Sugar Bowl in New Orleans, LA. And for Dawg fans all across the country, it is a fond memory as Georgia defeated Notre Dame 17-10 to top off an undefeated 1980 season, finishing No. 1 in both the AP and Coaches Polls to earn a consensus college football National Championship.


1981 Sugar Bowl – Georgia vs. Notre Dame


Georgia and Fighting Irish fans won't have to wait 35 years again to see these two play one another either as the Bulldogs' trip to Notre Dame will be the first of a home-and-home series. It does skip a season, but fans will only have to wait two years this go around. The next scheduled game that will complete the series will be in Athens at Sanford Stadium on September 21 during the 2019 season.




Recent Articles by Bob Miller


[pt_view id="ed792celm7″]