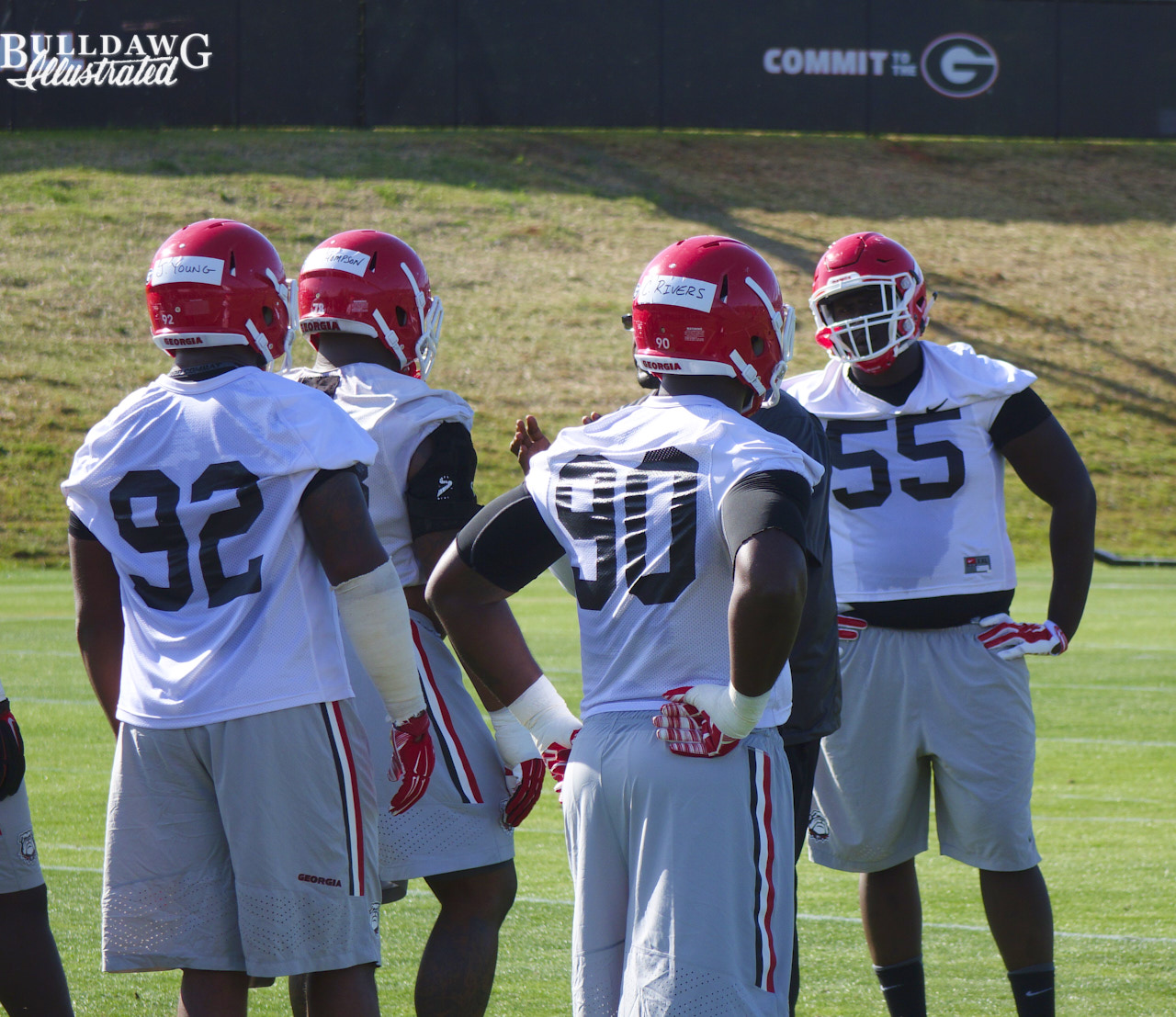 The Georgia football team just wrapped up their first week of spring practice and how did this 2016 group of Bulldogs fair?


Bulldawg Illustrated's editor Vance Leavy asked Head Coach Kirby Smart in Georgia's Saturday afternoon presser after the Bulldog's third practice what he knows now about the team that he maybe didn't know before seeing them practice.


Coach Smart described them as being "competitive" and that he has seen improvement since day one:


"They compete. I love competitors. I love it. They compete. And they try hard. They practice hard. They give good effort … I am very pleased with that … The first day I wasn't really pleased with the effort of running to the ball on defense but then we got that corrected.


Of course, any good coach is not going to be 100% satisfied, ever, and Coach Smart is no exception as he pointed out he didn't think the Bulldogs were as tough as they should be or needed be yet:


"I don't think our toughness is where it needs to be. I don't think our mental or physical toughness is where it needs to be. We've got to improve on that."


Don't forget to subscribe to Bulldawg Illustrated's Youtube Channel to stay apprised of new videos of interviews of Georgia coaches and players and more at: CLICK HERE TO SUBSCRIBE TO CHANNEL.


---
---