Georgia continued preparation for Florida on Tuesday as they practiced in the cool, fall October air. Despite the cooler temperatures, the intensity on the practice fields was hot. All the coaches had the players zoned in and concentrating on perfecting their fundamentals. After two quick periods, here are my two takeaways.


Wet Balls Everywhere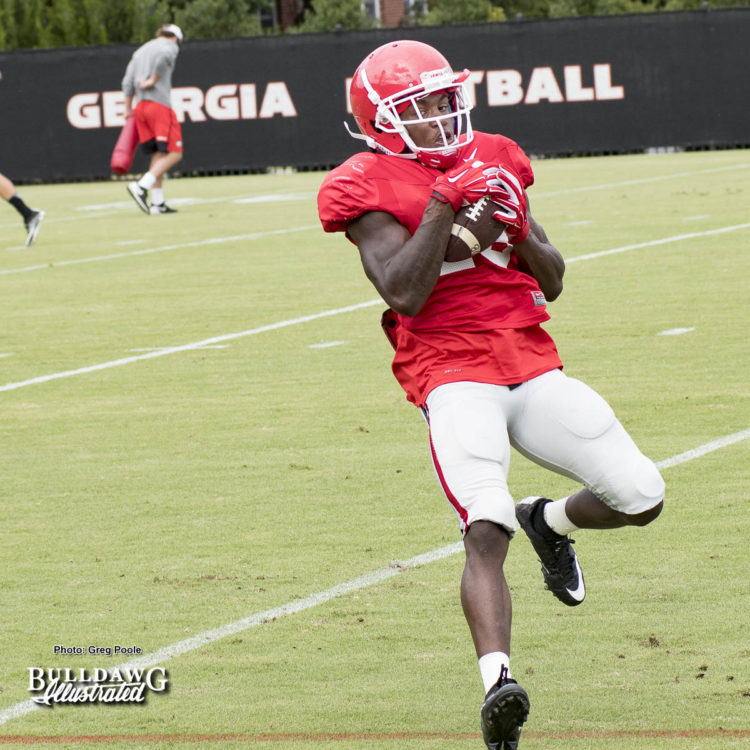 Offensive Coordinator, Jim Chaney had the team managers dip footballs into buckets of water before the quarterbacks threw them. Both Jake Fromm and Jacob Eason took reps with the wet balls and threw simple slant passes. During the drill I heard Chaney yell, "I want this fast and disciplined." It seemed that the coordinator wants disciplined passes, catches, and for things to be executed quickly.


The wide receivers also worked on catching the wet balls, and some of them had a difficult time holding onto the slippery pigskins. James Coley had plenty to say to his receivers. He told Mecole Hardman, "Your eyes got off of it! Wet ball, different deal!" Hardman dropped a few passes while the media watched and Coley seemed to be extra hard on him.

Less Injured Dawgs


Trenton Thompson, David Marshall, and Reggie Carter practiced on Tuesday. None of them looked to be restricted or to be in any sort of discomfort or pain. Thompson looked back to normal coming off his knee sprain he suffered versus Tennessee back in September. He didn't even look like he was ever injured. R. Carter seemed back to normal as well after missing the last couple of games. He practiced with ease and seemed to be right back where he was before the injury. Marshall missed the Missouri game with an undisclosed injury. Rashad Roundtree was in street clothes watching the wideouts go through their drills.


As for the offense, Terry Godwin practiced without any restriction. Godwin left the game versus Missouri and had to be assisted to the locker room in apparent discomfort after catching a pass, landing on the ball, and then being piled on by a couple of Tiger players. However, he looked fine and to be at 100 percent, showing no ill effects. Jayson Stanley practiced off to the side, with trainer Ron Courson. However, Head Coach Kirby Smart said Stanley did get some reps in practice when we spoke to him after practice.

Bits and Pieces:

Georgia continued its high-intensity practice on Tuesday. The staff pushed the players to focus on and perfect their fundamentals. After a bye week, the team looked to be well rested and ready to face the Gators. Georgia will continue preparation on Wednesday as the Dogs finalize their game plan for Florida.






Recent Articles by Savannah Leigh Richardson


[pt_view id="8722077nva"]