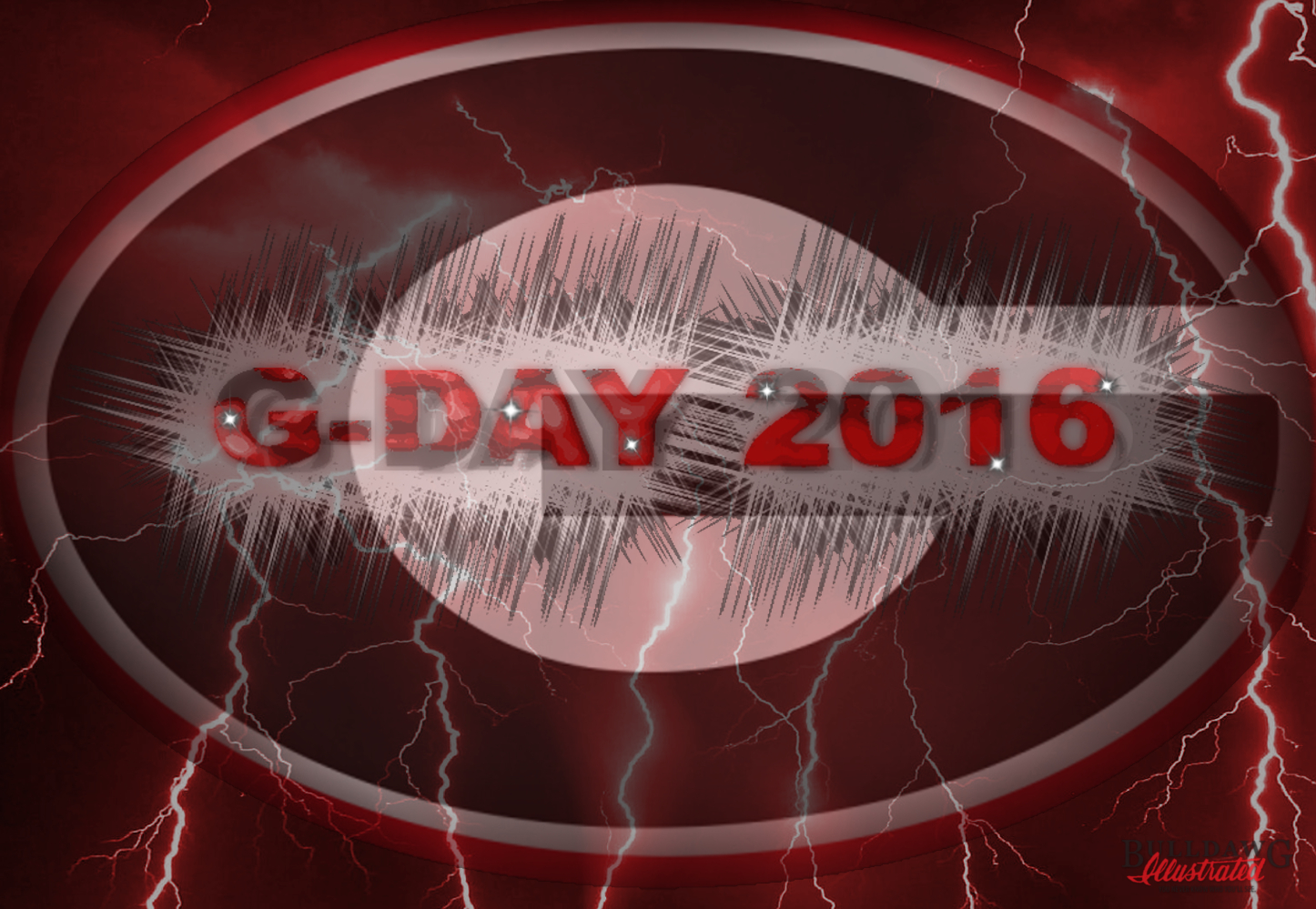 Welcome to Bulldawg Illustrated's Georgia G-Day 2016 central.


We have all the information you need at your finger tips to make your G-Day experience one of the best possible. Got a question for the Bulldawg Illustrated crew about G-Day, Georgia football, the Classic City? Don't hesitate to ask in our FREE commenting section, just a short scroll down below.


So what's the schedule like for today?
When do the gates at Sanford Stadium open? Is there a Dawg Walk, and when and where?
What time does the G-Day game begin?

G-DAY SCHEDULE OF ACTIVITIES

1:00 p.m. — UGA softball vs. Tennessee at Turner Softball Field
1:00 p.m. –­ Sanford Stadium gates open
1:15 p.m. –­ Alumni Flag Football Game kicks off
2:45 p.m. — ­Dawg Walk begins outside Tate Student Center
4:00 p.m. –­ G-Day spring football game kicks off
6:00 p.m. –­ UGA baseball vs. South Carolina at Foley Field


What about the canned food drive normally associated with G-Day?
Do I still bring some cans to drop off before the game?

In the past, G-Day has traditionally included a canned food drive in behalf of the Food Bank of Northeast Georgia, but that has changed for this year.In lieu of bringing canned goods to the game, fans are encouraged to consider making monetary donations to the Food Bank at the United Healthcare display from 11:00 a.m. until kickoff. The display is located across from the Main Gate of Sanford Stadium, which is underneath the bridge.


Where can fans and visitors park at?
Do I need to buy a ticket to get into Sanford Stadium to see the G-Day game?
Where can I sit at it once I get into the stadium?


PARKING FOR G-DAY

Campus Residence Hall parking lots will not be available for parking for G-Day

Tailgating is not allowed in open parking spaces.
Please tailgate in front or back of your vehicle. Tailgating not allowed in open parking spaces. Parking spaces may not be used for tents, grills, chairs or other items.

Parking is available on a first-come, first-serve basis and parking lots will open at 7:00 AM ET on Saturday

Reserved Lots(permit access only):
Clark Howell–S02
Tate Center Surface Lot
Tate Center Parking Deck
Sanford Drive/Field Street/Physics/Chemistry –S01
East Campus Road Pit Lot –E12

Handicap Locations
(Note: You must have state provided handicap permit or license plate to use handicap parking)
Tate Center Surface Lot and Tate Center Parking Deck
East Campus Road Parking Lot
East Campus Parking Deck


Will there be shuttle bus service? Yes.

Bus Shuttle will run from East Campus Parking Deck beginning at 9:30 AM ET

Bus Shuttle will run from Intramural Fields beginning at 11:00 AM ET


SANFORD STADIUM SEATING AND ADMISSION INFO

All stadium gates will be open, beginning at 1:00 PM ET

Seating throughout the stadium is general admission and FREE to attend (first-come, first-serve), with the following exceptions:
Sections 135 & 136, Rows 1 – 25
Sections 209 – 215
Sections 225 – 226


You can also have the opportunity to meet and greet Keith Marshall and Malcolm Mitchell at the UGA Bookstore before the G-Day game starts.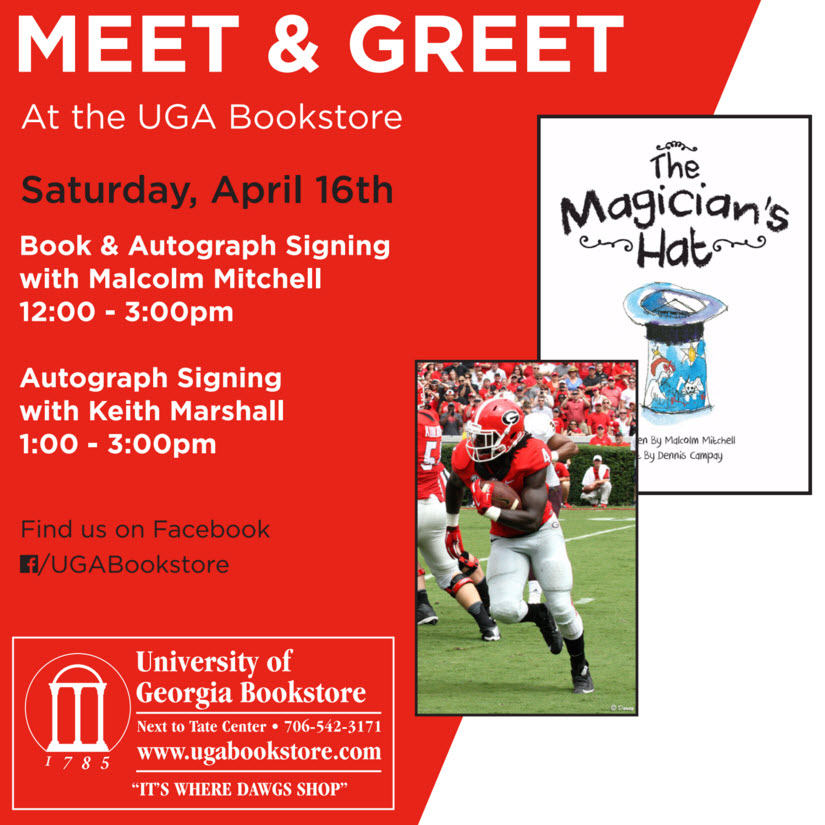 Bulldawg Illustrated will have a table in the courtyard between The Bookstore and the Tate Student Center from 12 Noon till approximately 4 p.m. Come by and say, hello. We will also be giving away some free gift certificates to the UGA Bookstore; so, don't miss out!

Click Image to Enlarge
---
CLICK HERE FOR G-Day PARKING MAP
note: map may take a while to load
---